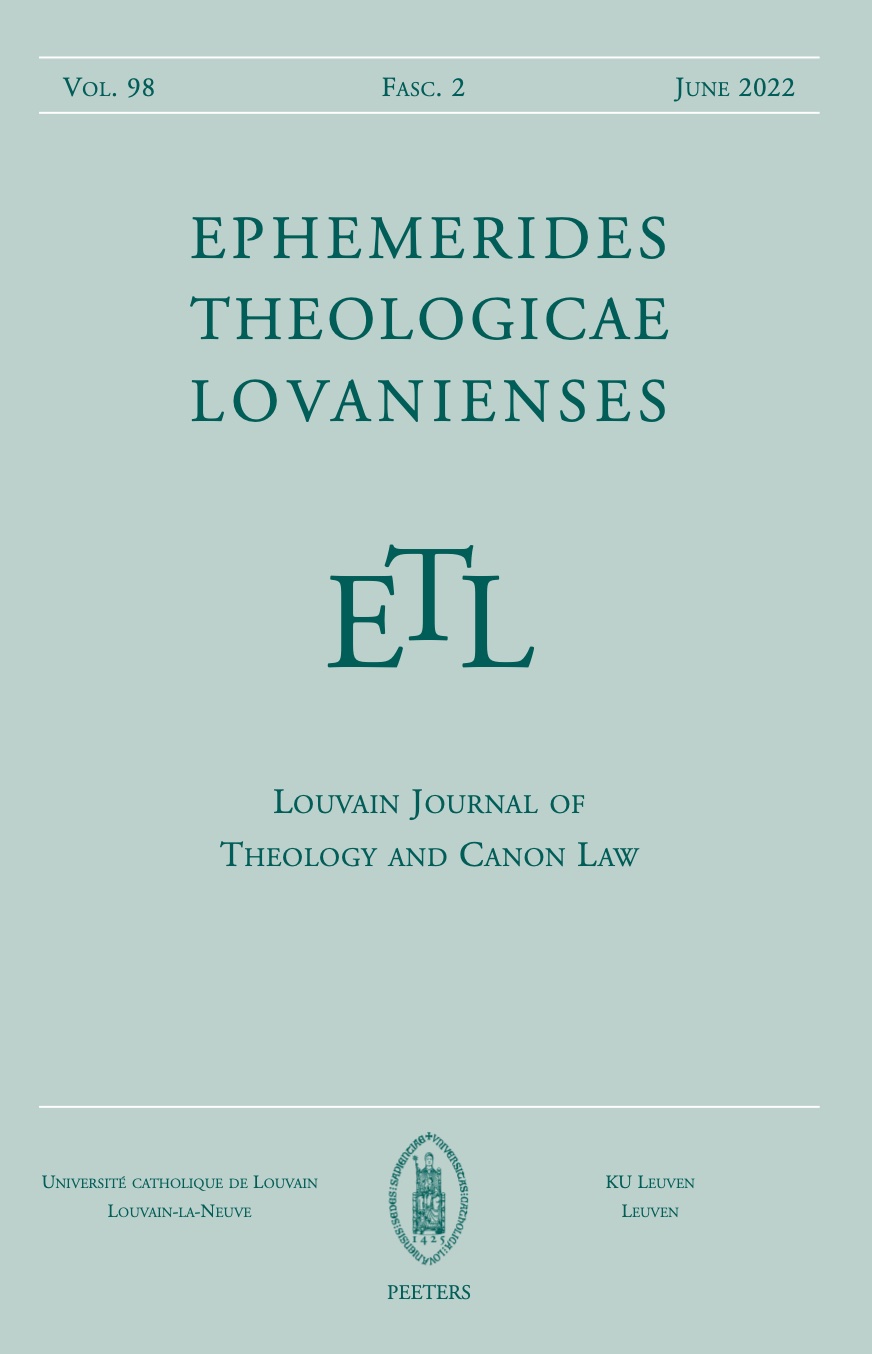 Document Details :

Title: «Am I My Brother's Keeper?»
Subtitle: On the Meaning and Depth of Our Responsibility
Author(s): BURGGRAEVE, Roger
Journal: Ephemerides Theologicae Lovanienses
Volume: 84 Issue: 4 Date: 2008
Pages: 341-361
DOI: 10.2143/ETL.84.4.2033451

Abstract :
The starting point for this article is the statement of Cain after the murder of his brother Abel: "Am I my brother's keeper?" (Gen 4,9). Even though Cain's anger and aggression were not uncalled for, his statement manifests an image of humanity, or rather a lack of humanity, whereby all emphasis is placed on "each one to one's own". The question, however, is whether civilisation runs over another track, namely that of "the one for the other". This other possibility is explored on the basis of a philosophical reading of Abraham's intercession for Sodom (Gen 18,16-33). While the Lord intends to destroy Sodom on the basis of the city's unimaginable immorality, Abraham finds it unacceptable that the punishment for the injustice likewise tolerates innocent victims. In boldness (chutzpah) Abraham thus pleads with the Lord to spare the city if there were at least 50 (or 45, 40, 30, 20, or even only 10) righteous people to be found. Abraham links this boldness to a confession of humility: "Me, dust and ashes" (Gen 18,27). This awareness of his mortality, however, does not make Abraham fold back into himself but directs him towards others. This ethically qualified humility discloses a new form of humanity and he thus becomes "the father of the whole of humanity". This makes it possible at the same time to reinterpret Cain's statement thus: we "are" literally created as each other's keepers. Universal brotherhood precedes our conscious intention and free will: the creatural covenant precedes and founds every free contract. At the same time we discover in this universal brotherhood a "divine affection". Interpreted from a Christian perspective, this means that we are moved in our hearts by the Spirit towards the other (Rom 5,5).


Download article