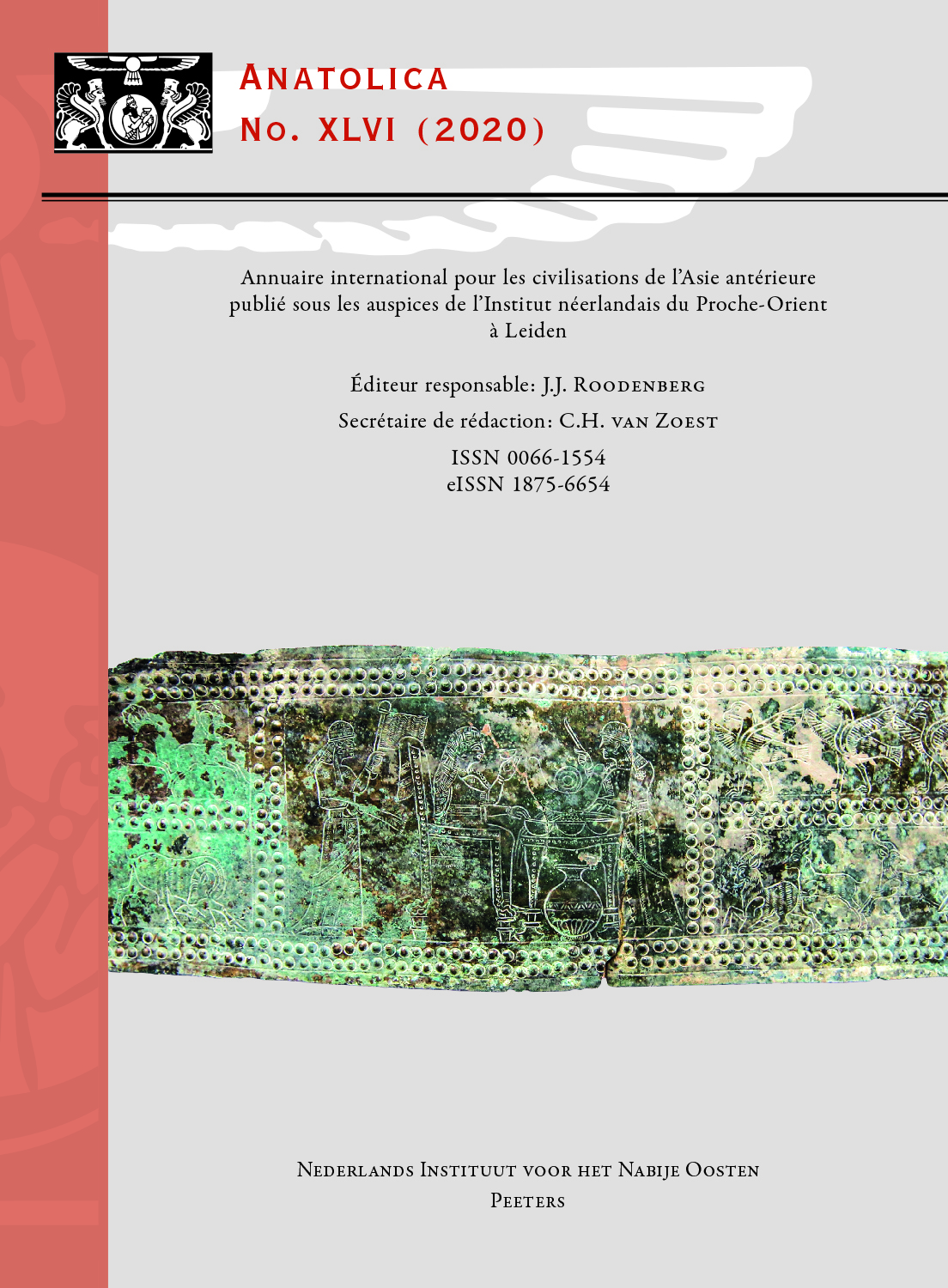 Document Details :

Title: Tell Damishliyya Faunal Bone Report
Author(s): RUSSELL, Anna , BUITENHUIS, Hijlke
Journal: Anatolica
Volume: 34 Date: 2008
Pages: 315-337
DOI: 10.2143/ANA.34.0.2031569

Abstract :
A small faunal assemblage was recovered from the soundings at the small mound of Damishliyya, situated about two kilometres north of Tell Hamman et-Turkman, under the auspices of Amsterdam's Archaeological Mission to Syria in September and October 1984. Tell Damishliyya was discovered during the 1983 Balikh survey and is one of the many sites in Balikh valley belonging to the 7th and 6th millennia B.C. A total of 1567 fragments were recorded all of which were hand-collected. The surface preservation of the bone material was generally good, although a number of bones showed evidence of modern damage or mineral crystal formation. Species present include sheep, goat, pig, cattle, gazelle, fallow deer, equid, canid, hare and tortoise. Analyses of the faunal remains at Tell Damishliyya have revealed a 7th millennium economy primarily based on mixed herds of domestic sheep and goats, with sheep primarily exploited for meat and goats possibly also exploited for milk production. Pigs were the next most common animal, probably also domestic or at least proto-domestic. Wild animals such as auroch and gazelle were present in low but consistent numbers suggesting regular exploitation of these animals throughout the year, if only at very low levels. Other wild animals such as equids seem to have been exploited more sporadically, perhaps representing seasonal exploitation.


Download article