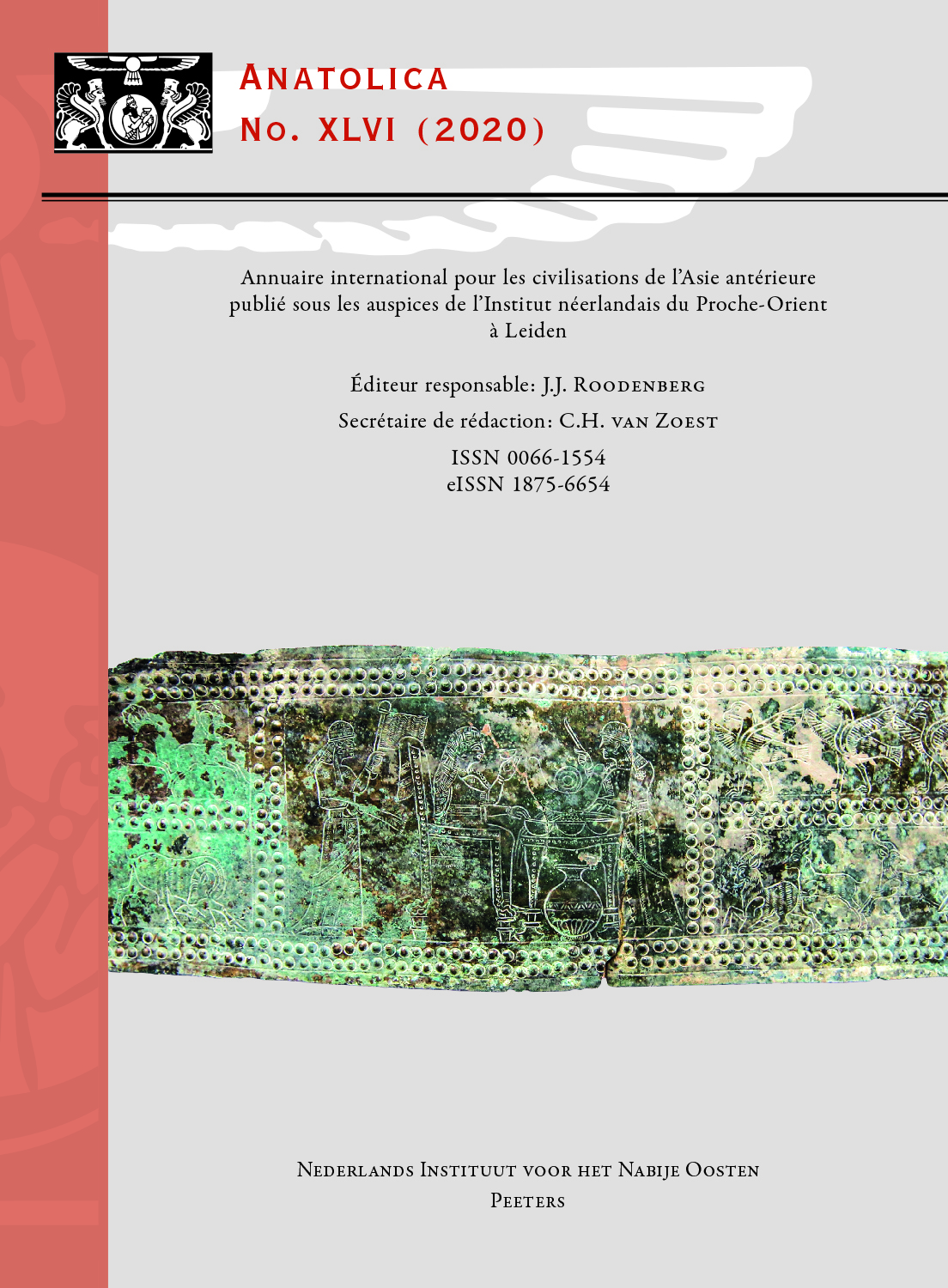 Document Details :

Title: Settlement and Landscape Transformations in the Amuq Valley, Hatay
Subtitle: A Long-Term Perspective
Author(s): GERRITSEN, Fokke , DE GIORGI, Andrea , EGER, Asa , ÖZBAL, Rana , VORDERSTRASSE, Tasha
Journal: Anatolica
Volume: 34 Date: 2008
Pages: 241-314
DOI: 10.2143/ANA.34.0.2031568

Abstract :
A decade of regional survey between 1995 and 2005 in the Amuq Valley in the Hatay province of southern Turkey, following seminal work done in the 1930s, has produced extensive datasets to study the history of human occupation and landscape development in the region. The main insights from the work done by the Amuq Valley Regional Project (AVRP) have been presented recently by Casana and Wilkinson, with significant earlier publications including the University of Chicago dissertation by Jesse Casana, and a multiauthored report on the 1995 to 1998 fieldwork seasons. Particularly important results of the project concern the complex interplay between human settlement and environmental history in the later first millennium BCE and the first millennium CE. These accomplishments of research and publication notwithstanding, ongoing research, including long-term excavation projects in the Amuq Valley at Tell Atchana and Tell Tayinat, continues to refine and alter our current understanding on many points, in particular concerning the Bronze and Iron Ages. There are good reasons, however, to present a synthesis at this point in time on the landscape and settlement history of the Amuq Valley, focusing on transformations in two separate periods, i.e. the pottery-Neolithic and Chalcolithic periods on the one hand, and the Hellenistic to Ottoman periods on the other. Our understanding of the nature and background of transformations in the settlement patterns in these periods has improved significantly in recent years. The current paper builds on the insights presented in said publications, but develops more detailed and differentiated models regarding the diachronic interactions between settlement, landscape, economy and society.


Download article