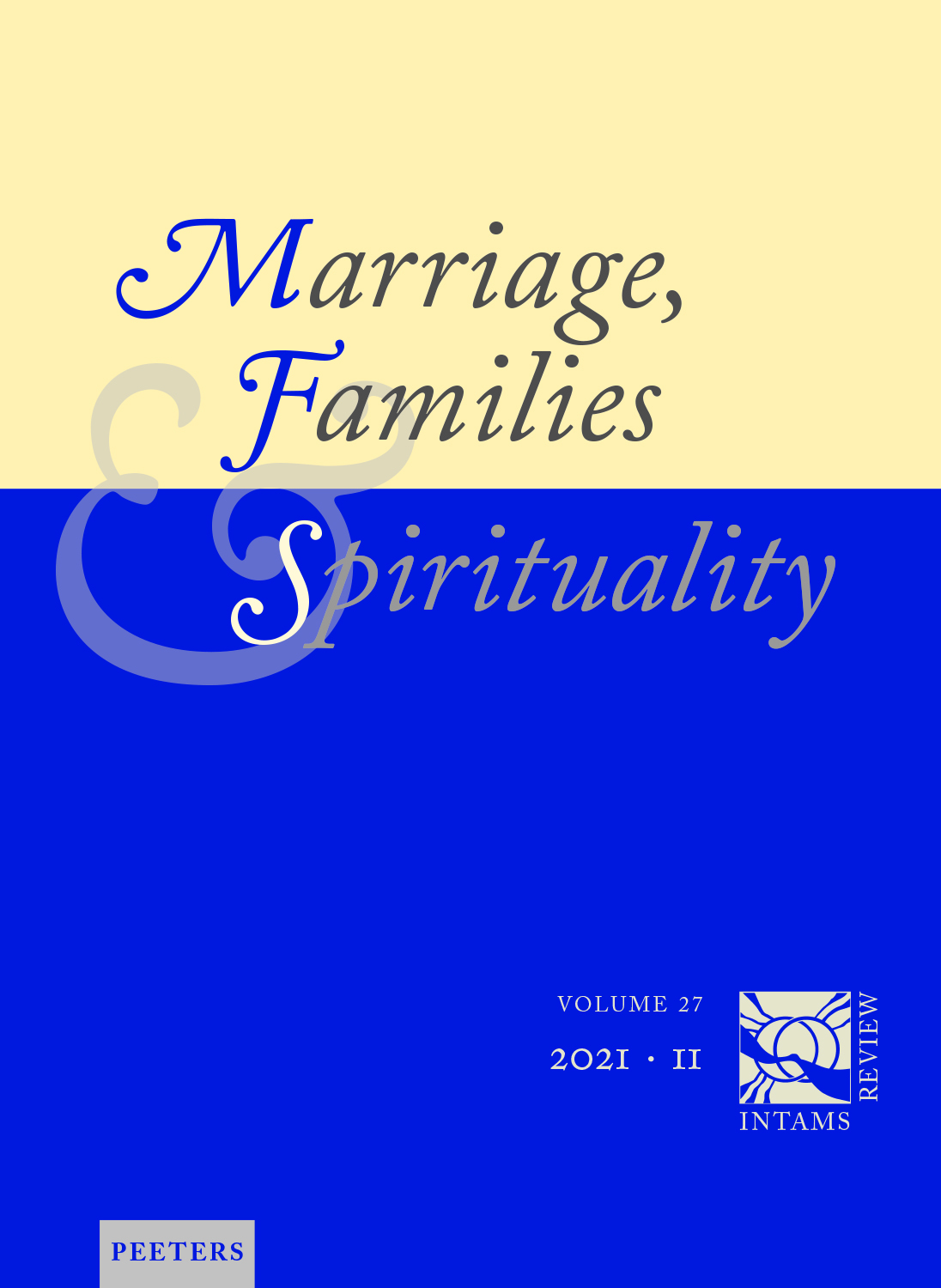 Document Details :

Title: How and Why Marriage Matters Even in Postmodern Times
Author(s): DE DIJN, Herman
Journal: Marriage, Families & Spirituality
Volume: 14 Issue: 1 Date: 2008
Pages: 19-27
DOI: 10.2143/INT.14.1.2031551

Abstract :
The article investigates the influence of postmodernism on marriage by asking why the ideal of marriage – notwithstanding its decreasing social function – is still so appealing for many people and why the marital union is at the same time so vulnerable as an institution. The author claims that the difficulties and tensions originating in the paradoxical character of marriage as it is understood and desired today, are inevitably exacerbated by certain features inherent in the postmodern way of life which is thoroughly consumerized and capitalistic. Four characteristic features of postmodern life can be distinguished, even while being closely interconnected. First, in the present age of "lifestyle" which depends on changing fashion and style, individuals adopt an instrumental as well as fake attitude towards values: while they admire and envy the satisfaction of a marital relationship, they mistake the reflection of a certain image in the eyes of others for its intrinsic value. This makes for the manipulative character of the contemporary form of life and its inauthenticity. A third characteristic is sentimentalism, where an inordinate amount of attention is paid to the emotional elements in human relationships, and as a consequence one sidesteps the real encounter with the other. A last feature is called the tendency toward "excarnation", an attitude which regards the body as something towards which one can take a detached attitude and which can be used as an instrument. Such an attitude is hardly compatible with the relation of an incarnated self bonded to an incarnated other in lifelong fidelity. Since "excarnation" also affects the relationship with all traditional institutions, it also contributes to the transformation of marriage from a stable institution to a particular lifestyle with the result that marriage becomes just a name for whatever form of relationship people choose to engage in privately.


Download article