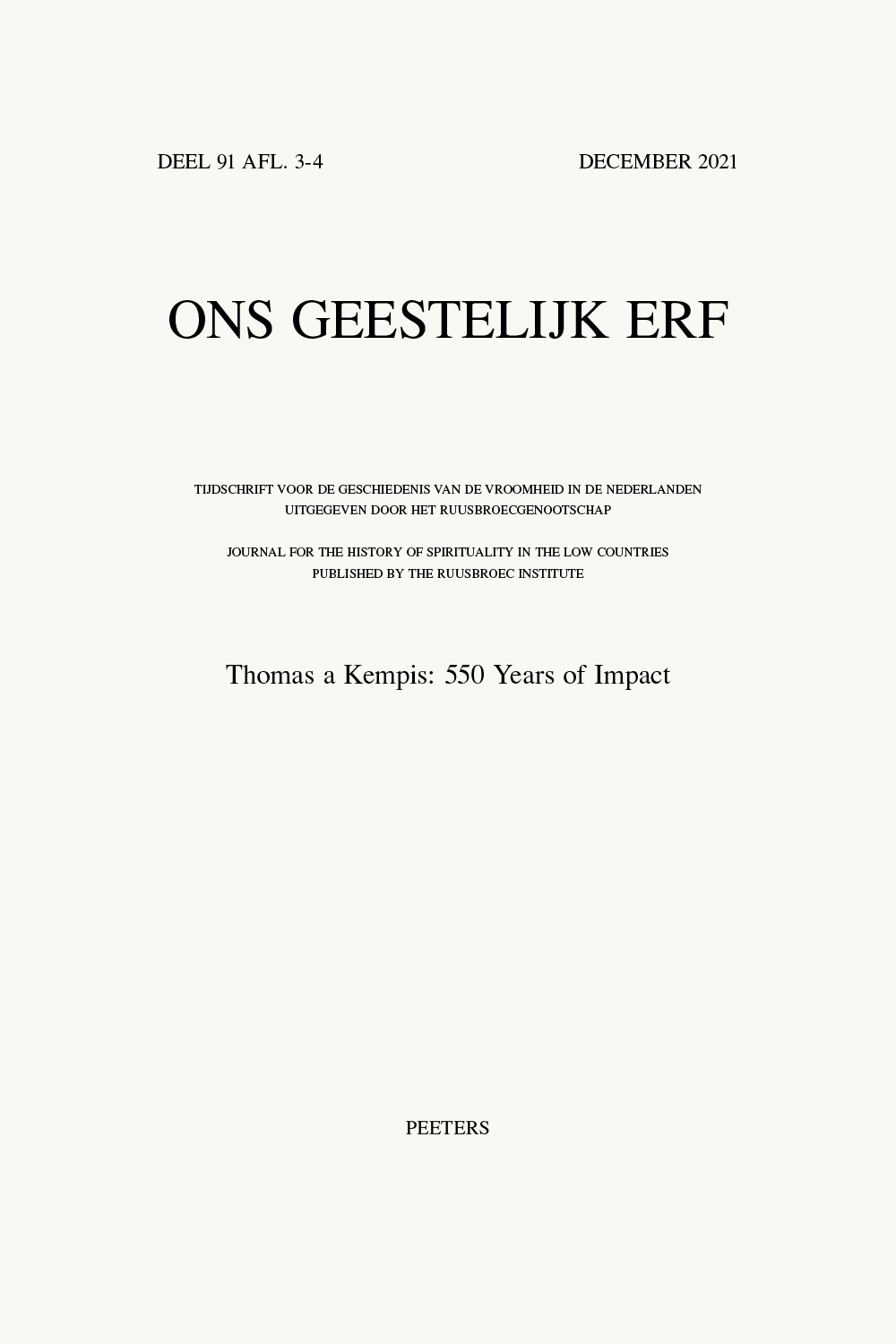 Document Details :

Title: Der Kempisius parvulus
Subtitle: Eine erstaunliche und aufschlussreiche Ausgabe von Tersteegens Der Kleine Kempis
Author(s): SCHNÜRLE, Joachim
Journal: Ons Geestelijk Erf
Volume: 79 Issue: 1 Date: Maart 2008
Pages: 82-100
DOI: 10.2143/OGE.79.1.2028821

Abstract :
The small book Kempisius parvulus, editet 1745 in Lüttich, is not a gathering by the hand of the Jesuit Sommalius but a Compilation done bei Gerhard Tersteegen out of the opera omnia of Thomas a Kempis following the edition of Sommalius from 1607. There is similarity in the text of Kempisius parvulus with the known work of Tersteegen called der kleine Kempis augmented by few additions. These augmentations prove Tersteegen to have done the Collection from the opera omnia, taking extracts from almost every book out of the works of Thomas of Kempen.The Kempisius is the only known edition from Tersteegen in latin language and the only work directed to a catholic readership. This study points on the interdenominel direction of Tersteegens spiritual interest. In comparison of printing ornaments and typesetting there is evidence that the Kempisius parvulus was printed in Duisburg by Sas and Liège is only the place of publishing to adress a catholic publicum and because of the more liberal printing restricts compared e.g. to Cologne.


Download article