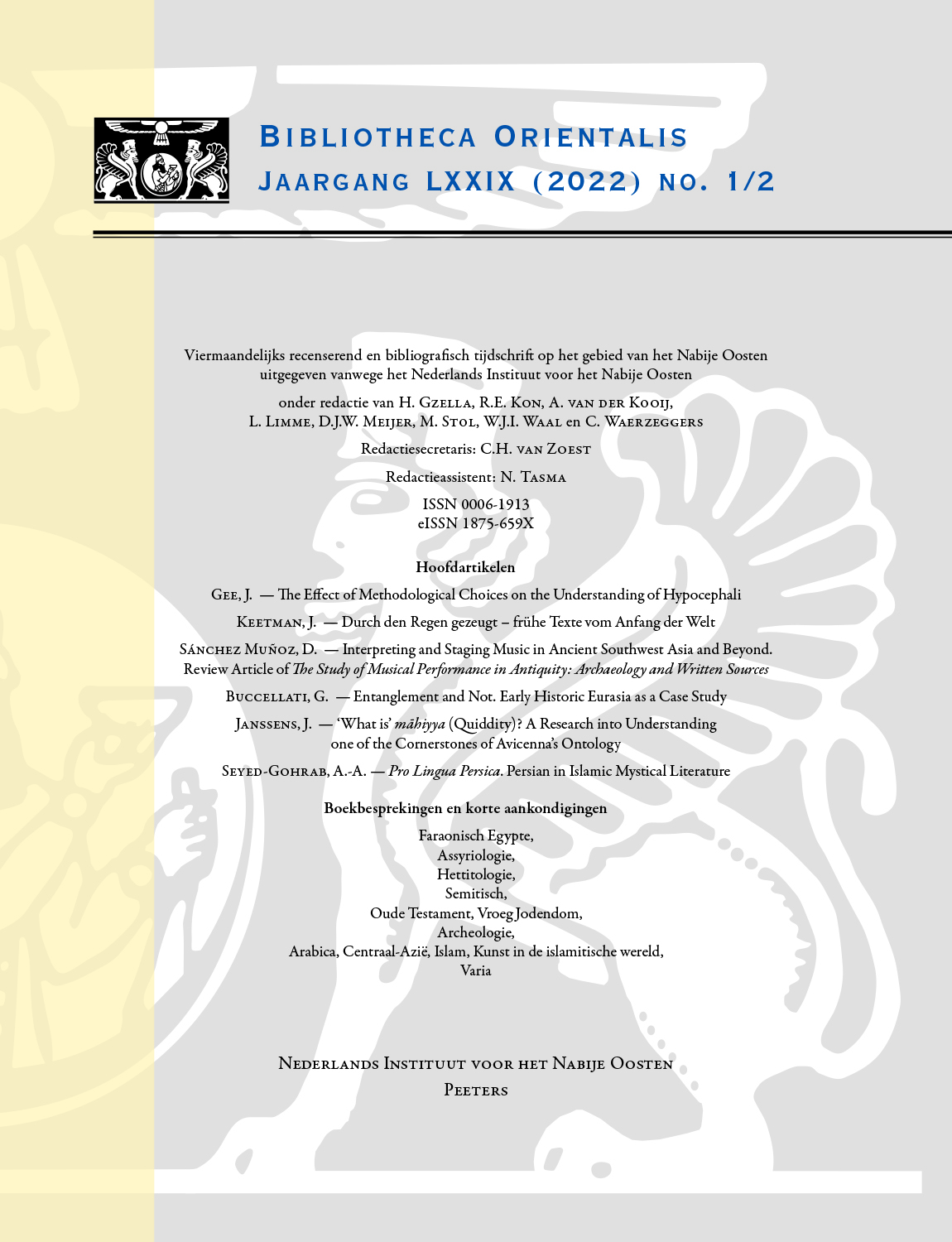 Document Details :

Title: Arabica
Author(s):
Journal: Bibliotheca Orientalis
Volume: 64 Issue: 3-4 Date: 2007
Pages: 465-478
DOI: 10.2143/BIOR.64.3.2023957

Abstract :
TAMARI, S. and KOCH, Y. (eds.) - Abū Ja'far Muḥammad b. 'Abīdallāh al-Kisā'ī, Kitāb 'ajā'ib al-malakūt, «A Comprehensive Annotated Edition and Critical Revision of al-'ajā'ib wa-l-gharā'ib Genre». Vol. 1. Harrassowitz Verlag, Wiesbaden, 2005.

KENNEDY, Ph.F. (ed.) - On Fiction and Adab in Medieval Arabic Literature. (Studies in Arabic Language and Literature, Vol. 6). Verlag Otto Harrassowitz, Wiesbaden, 2005.

WALTHER, W. - Kleine Geschichte der arabischen Literatur. Von der vorislamischen Zeit bis zur Gegenwart. Verlag C.H. Beck, München, 2004.

GALLEY, M. - Le figurier magique et autres contes algériens dits par Aouda. Traduits, transcrits, commentés. Paul Geuthner S.A., Paris, 2003.

Korte aankondigingen:
MERI, J.W. - A Lonely Wayfarer's Guide to Pilgrimage. 'Ali ibn Abī Bakr al-Harawī's Kitāb al-Ishārāt ilā Ma'rifat al-Ziyārāt. (Studies in Late Antiquity and Early Islam 19). The Darwin Press Inc., Princeton, 2004.

NUMANI, Sh. - 'Umar. An Abridged Edition of Shibli Numani's 'Umar al-Fārūq. I.B. Tauris and Oxford University Press India, Oxford, 2004.


Download article