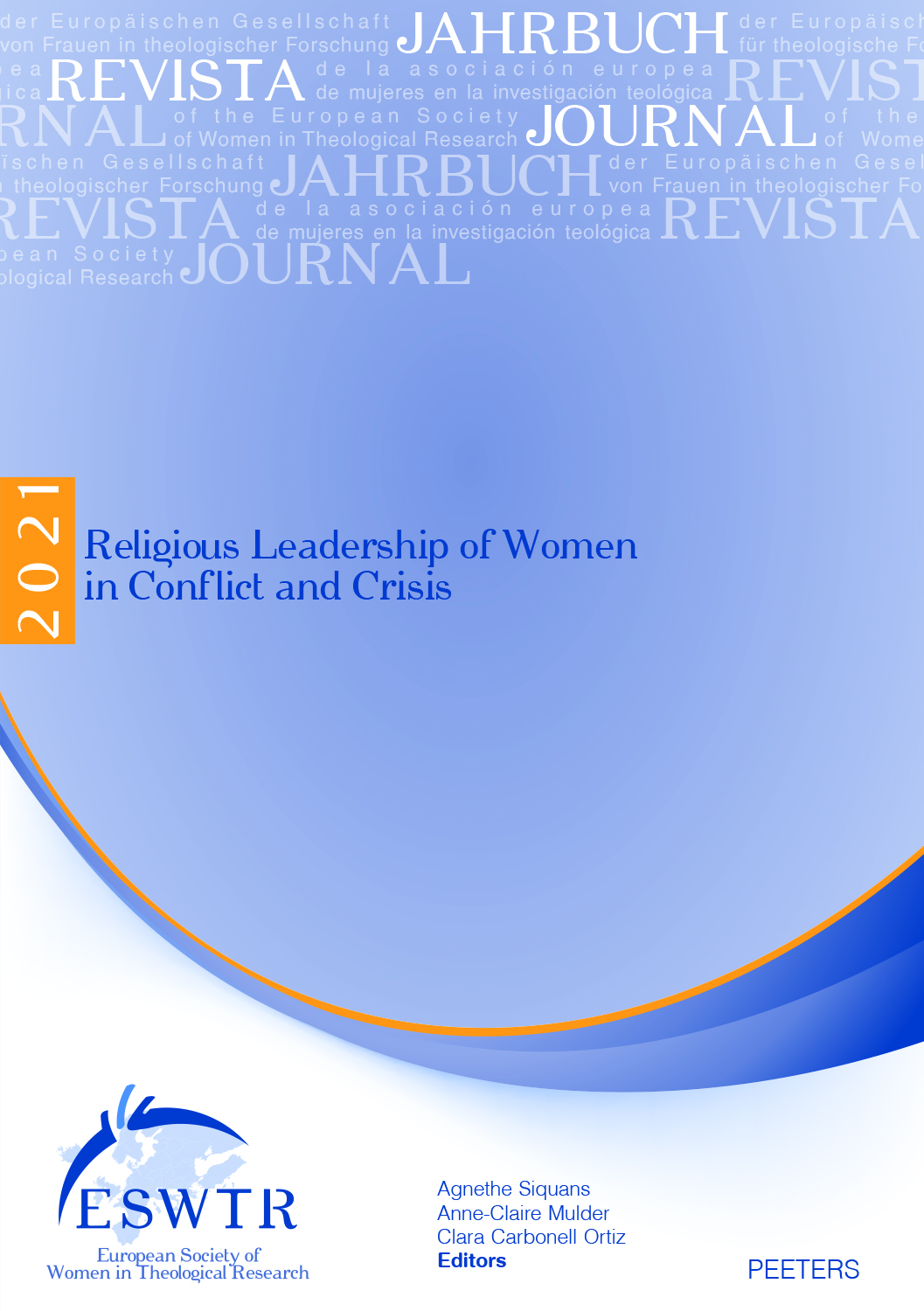 Document Details :

Title: Leben im Koffer
Subtitle: Archivarbeit am Else Lasker-Schüler-Nachlass in Jerusalem
Author(s): SCHULZ-JANDER, Eva M.
Journal: Journal of the European Society of Women in Theological Research
Volume: 8 Date: 2000
Pages: 69-77
DOI: 10.2143/ESWTR.8.0.2022896

Abstract :
Long before she had to flee to Zürich, Else Lasker-Schüler was an exile. In a number of different places she left behind her suitcases full of papers and household goods. The last of these was found in 1994 in Zürich and placed with her papers in the archive of the Hebrew University in Jerusalem. This most recent discovery led to this paper, which considers the final years of the poet's life in the context of these unpublished manuscripts and note books from a new perspective. Two questions guide the search for knowledge in the archive: first, the question of Lasker-Schüler's political convictions in an era which threatened to destroy her people; second, the question of her life and experiences. This collection of such various texts brings a new view of Lasker-Schüler which distances our image of her from early categorisations.


---

Else Lasker-Schüler, exilée bien avant de s'enfuir en Suisse en 1933, laissa des valises entières d'objets personnels et de manuscrits en plusieurs endroits. La dernière, trouvée en 1994 à Zurich chez l'éditeur Oprecht, fut remise aux archives de l'Hebrew University de Jérusalem où est conservé l'héritage d'Else Lasker-Schüler. L'auteur saisit l'occasion de cette découverte pour étudier les dernières années de la poétesse sous une optique nouvelle. Deux questions guidèrent aux archives cette recherche sur la double toile de fond de manuscrits et de notes personnelles inédits: celle des convictions politiques de Lasker-Schüler à une époque où son peuple était menacé d'anéantissement, et celle de sa vie personnelle, notamment ses conditions de vie. Cette double perspective à partir de textes de nature aussi différente permet un regard nouveau sur Else Lasker-Schüler, hors des catégories figées dans lesquelles elle fut enfermée.


Download article