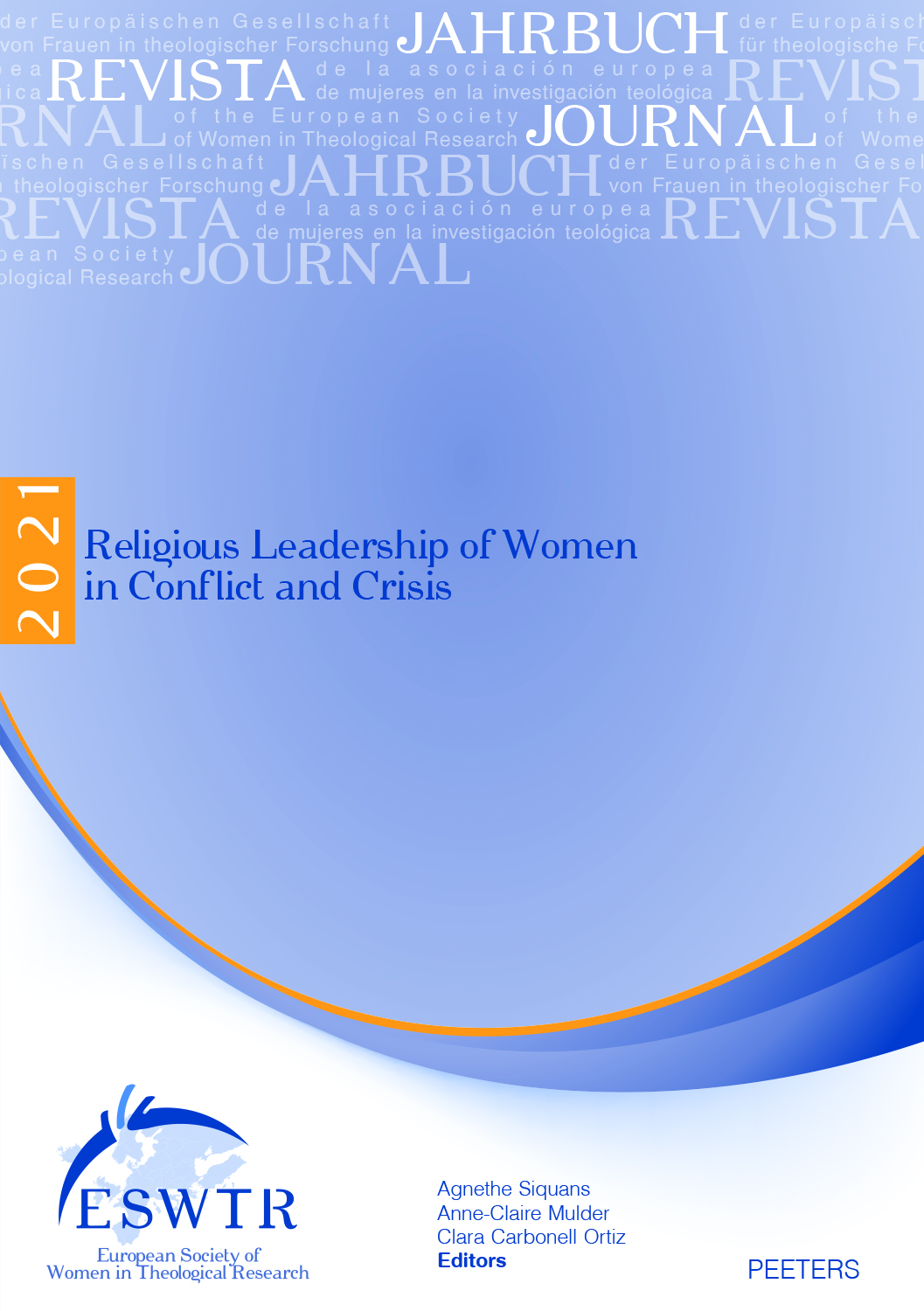 Document Details :

Title: Die Historikerin als Detektivin
Subtitle: Ansätze und Erträge der historischen Spurensicherung für feministische 'Kirchengeschichten'
Author(s): BERLIS, Angela
Journal: Journal of the European Society of Women in Theological Research
Volume: 8 Date: 2000
Pages: 9-40
DOI: 10.2143/ESWTR.8.0.2022894

Abstract :
Beginning from Dorothy Sayers' detective novel, Gaudy Night the author compares the work of the historian to the work of a detective and shows that their ways of working share an epistemological basis. She describes the problems, desiderata and questions which face a feminist-oriented Church History and shows the relevance of such a historiographical endeavour. She pleads for a more inter-confessional approach to feminist historical research, and suggests that the term 'Church history' should be replaced by 'Church histories', so as to reflect the narrative structure of history and the perspective of the historian. Finally, she discusses different types of sources and the ways and possible results of interpreting them.


---

L'auteur décrit les obstacles, les desiderata et les questionnements d'une ecclésiologie axée sur une pensée féministe et montre la pertinence d'une telle historiographie religieuse. Elle plaide pour une orientation plus globale de la recherche ecclésiale féministe, sans distinction de confession. Elle propose en outre de remplacer le singulier collectif faisant de l'ecclésiologie «l'histoire de l'Église» par le pluriel «histoires de l'Église», la forme plurielle tenant compte de la composante narrative de l'histoire et de l'optique de l'historienne. Enfin, l'auteur examine plusieurs sources sous la perspective des interprétations possibles et de leur richesse. Elle compare à l'appui du roman policier «Gaudy Night» de Dorothy Sayers le travail de l'historienne avec celui d'une détective et montre que leur démarche est fondée sur une épistémologie commune.


Download article