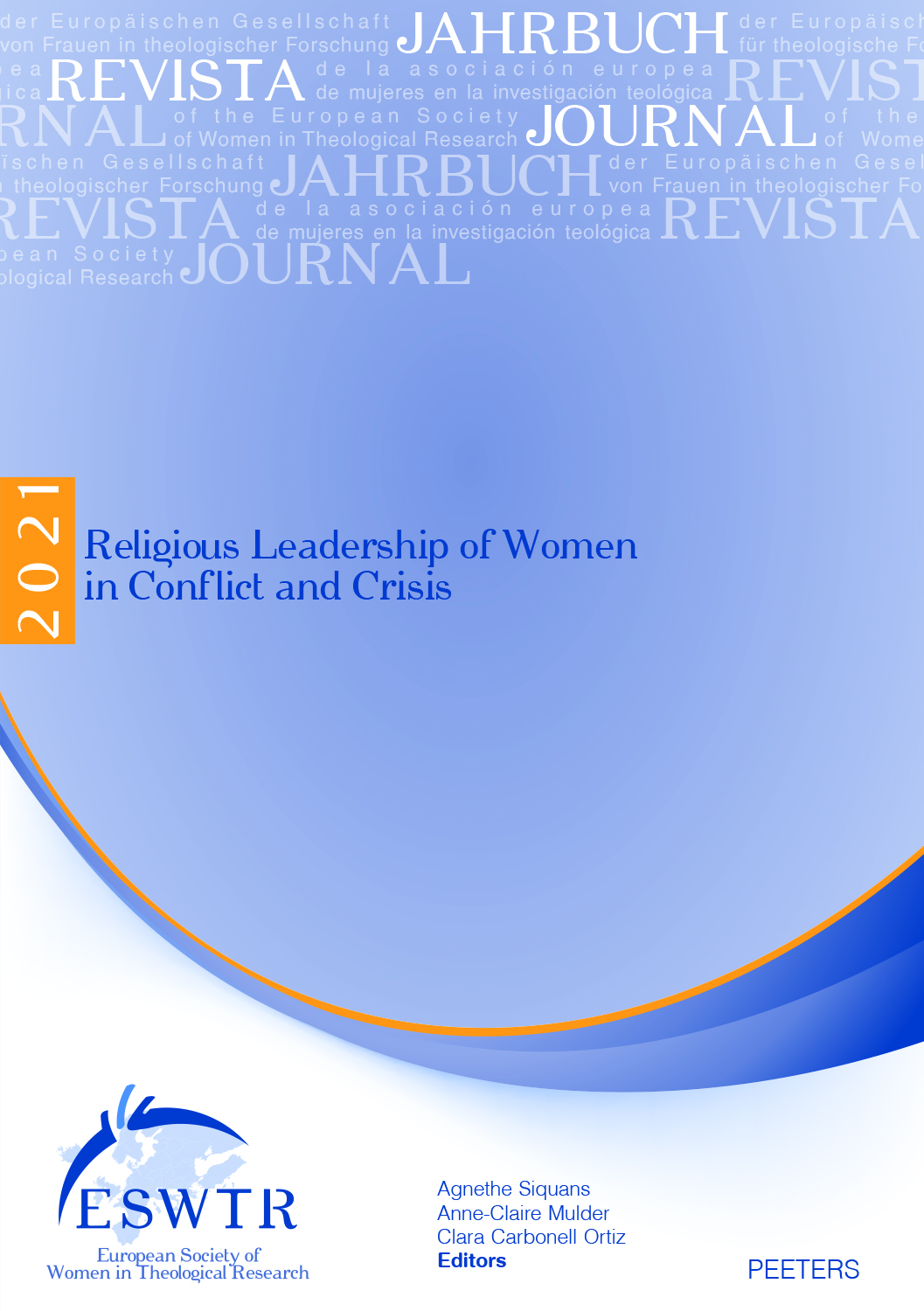 Document Details :

Title: CHRISTINE, REINE de SUÈDE
Subtitle: Autonomie et foi rationelle
Author(s): BØRRESEN, Kari Elisabeth
Journal: Journal of the European Society of Women in Theological Research
Volume: 15 Date: 2007
Pages: 163-176
DOI: 10.2143/ESWTR.15.0.2022776

Abstract :
In this article the writings – more than 1600 Maxims, an Autobiography, historical essays – by Queen Christina of Sweden (1626-1689) are analysed from a gender perspective. Christina, daughter of the Protestant warlord Gustav II Adolph, inherited her father's kingdom in 1632. Installed as reigning queen in 1644, Christina was crowned as a king in 1650. In 1654, she abdicated in favour of her cousin Charles Gustav, whom she had appointed as her heir before the coronation. After abdication she left Sweden and was officially received into the Catholic Church before entering Rome in 1655. Insisting on her royal autonomy, Christina became patroness of Arts and Letters and influenced curial politics through her intimate friend, cardinal Decio Azzolino. Educated as a prince in order to function as a king, Christina had internalised the Ancient Christian ideal of becoming male, with consequent conflict between her female "body natural" and her male "body politic". Christina's life and writings illustrate her quest for existential and intellectual autonomy. She refused to marry, i.e. to accept wifely submission, pregnancy and childbirth. Her very solid formation in 17th-century philosophy, theology and science made her seek to reconcile faith and reason. Unsatisfied with Lutheranism (compulsory in Sweden since 1617) the queen was impressed by the erudite Catholicism of French savants visiting her court. Exiled in Rome until her death in 1689, Christina soon discovered that the ideal Mater Ecclesia presented to her in Stockholm did not correspond to ecclesiastical reality.


---

In diesem Artikel werden die Schriften der Königin Christina von Schweden (1626-1689) – über 1600 Sentenzen, eine Autobiographie und historische Essays – aus einer gender-Perspektive analysiert. Christina, Tochter des protestantischen Kriegsherrn Gustav II Adolph, erbte das Königreich ihres Vaters im Jahr 1632. Nachdem sie 1644 als regierende Königin eingesetzt worden war, wurde sie 1650 zum König gekrönt. Im Jahr 1654 dankte sie zu Gunsten ihres Cousins Karl Gustav ab, den sie vor ihrer Krönung zu ihrem Erben bestimmt hatte. Nach ihrer Abdankung verließ sie Schweden und wurde offiziell in die katholische Kirche aufgenommen, bevor sie 1655 nach Rom kam. Christina bestand auf ihrer königlichen Autonomie, förderte die schönen Künste und Wissenschaften und beeinflusste die Politik der Kurie über ihren engen Freund Kardinal Decio Azzolino. Da sie als ein Prinz erzogen wurde, der König werden sollte, hatte sie das frühchristliche Ideal des Männlichwerdens internalisiert – mit entsprechenden daraus resultierenden Konflikten zwischen ihrem "natürlichen Körper" und ihrem "politischen Körper". Christinas Leben und ihre Schriften zeigen ihr Streben nach existenzieller und intellektueller Autonomie. Sie weigerte sich zu heiraten, das heißt die Unterwerfung als Ehefrau, Schwangerschaft und Geburten zu akzeptieren. Ihre profunde Bildung in der Philosophie, Theologie und Naturwissenschaft des 17. Jahrhunderts ließen sie nach einer Versöhnung zwischen Glaube und Vernunft suchen. Unbefriedigt von der lutherischen Konfession, die in Schweden seit 1617 obligatorisch war, war die Königin stattdessen beeindruckt vom gelehrten Katholizismus der französischen Savants, die ihren Hof besuchten. Allerdings musste sie in ihrem römischen Exil, das bis zu ihrem Tod 1689 währte, schon bald entdecken, dass die ideale Mater Ecclesia, die ihr in Stockholm präsentiert worden war, nicht der kirchlichen Realität entsprach.


Download article