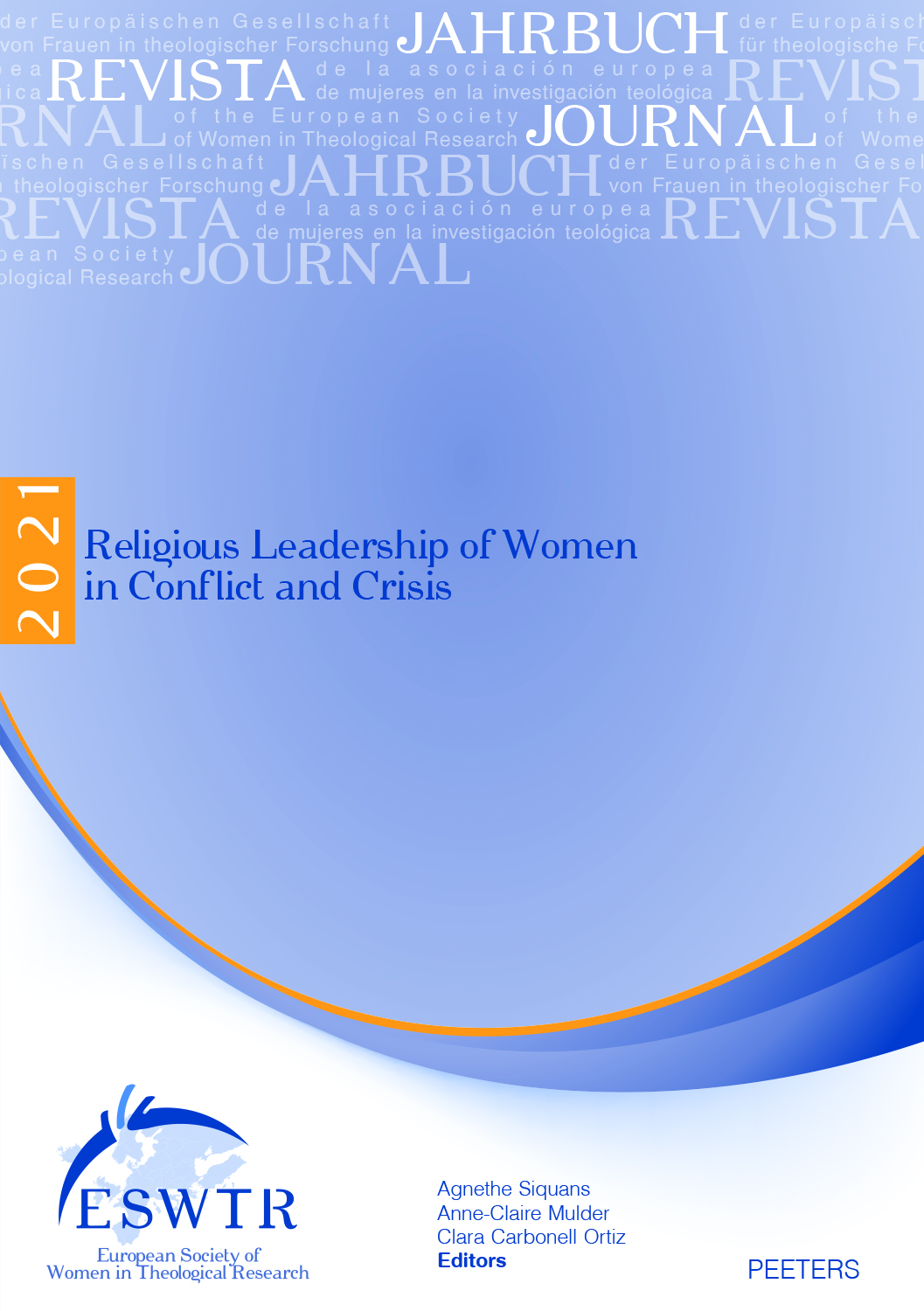 Document Details :

Title: Transforming Reality of Reinforcing Stereotypes?
Subtitle: On the Use of Birth-Giving as a Metaphor in a Spiritual Ecofeminist Context
Author(s): RAIVIO, Magdalena
Journal: Journal of the European Society of Women in Theological Research
Volume: 15 Date: 2007
Pages: 141-152
DOI: 10.2143/ESWTR.15.0.2022774

Abstract :
Dieser Artikel interpretiert das Gemälde God Giving Birth von Monica Sjöö, das eine gebärende Frau darstellt, und stellt dies als eine gynozentrische Metapher für Schöpfung vor. Einige der Fragen, wie Gebären in spirituellen ökofeministischen Rekonstruktionen als Metapher verwendet wird, werden ausgeleuchtet und diskutiert. Raivio argumentiert, dass es – trotz einiger wGender-spezifischer Probleme bei einem solchen Unterfangen – auch Möglichkeiten gibt, die dargestellte Geburt als eine sozial transformierende Metapher innerhalb des spirituellen ökofeministischen Projekts der Resakralisierungder natürlichen Welt und "des Weiblichen" zu interpretieren, wie es von Melissa Raphael beschrieben wird. Dieses spirituelle ökofeministische Projekt muss im Horizont des postmodernen Projekts verstanden werden, das normative universale Weltsichten ablehnt.


---

Cet article donne une interprétation du tableau God Giving Birth de Monica Sjöö. Il s'agit d'une femme accouchant présentée comme une métaphore gynocentrique de la création. Certaines des questions concernant l'utilisation de la métaphore de l'accouchement dans les reconstructions spirituelles éco-féministes sont mises en lumière et discutées. Magdalena Raivio affirme que, bien qu'une telle entreprise présente des problèmes liés au genre, elle offre aussi la possibilité d'interpréter l'accouchement représenté dans le tableau comme une métaphore de transformation sociale dans le cadre spirituel éco-féministe de la re-sacralisation du monde naturel et du «féminin» selon Melissa Raphael. Cette entreprise éco-féministe doit être située dans le cadre de la perspective post-moderne qui conteste l'existence de visions universelles normatives.


Download article