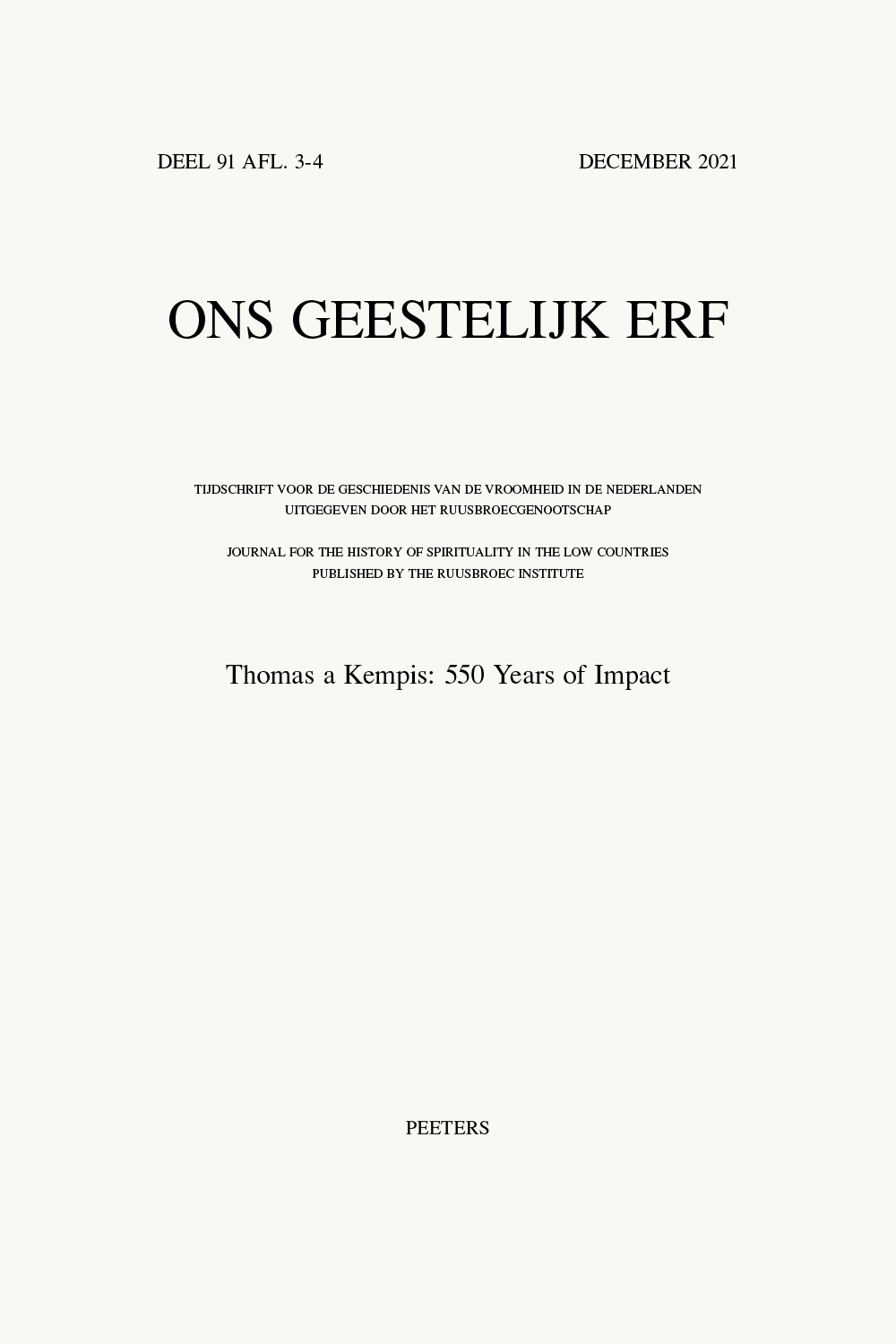 Document Details :

Title: De rol van het geleerde taalgebruik in de woordkeuze van de H. Jan van het Kruis
Author(s): MANCHO DUQUE, María Jesús
Journal: Ons Geestelijk Erf
Volume: 78 Issue: 2 Date: Juni 2004
Pages: 224-243
DOI: 10.2143/OGE.78.2.2022762

Abstract :
Another aspect of the multiplicity of traditions integrated in a Spanish mystical text is the presence of various lexical levels, corresponding to diverse cultural traditions. In her contribution "Formal classical language in Saint John of the Cross's lexical selection", Mancho Duque analyzes the semantics and etymology of the lexicon of the Cántico espiritual, tracing its origin or comparing it to other contemporary Spanish writers and poets, inspired by classical Latin poetry. She analyzes Sanjuanist neologisms that serve to enhance the poetic quality of language. Learned words as nemoroso, amaro and austro are situated in their linguistic and cultural tradition and their literary reverberations. The important word abisal, long considered to be a neologism of the Latin abyssus, is also situated in the tradition. Franciscan Bernardino de Laredo had used it previously in his mystical writings. This study may be of valuable consideration for translators of the Spanish mystic.


Download article