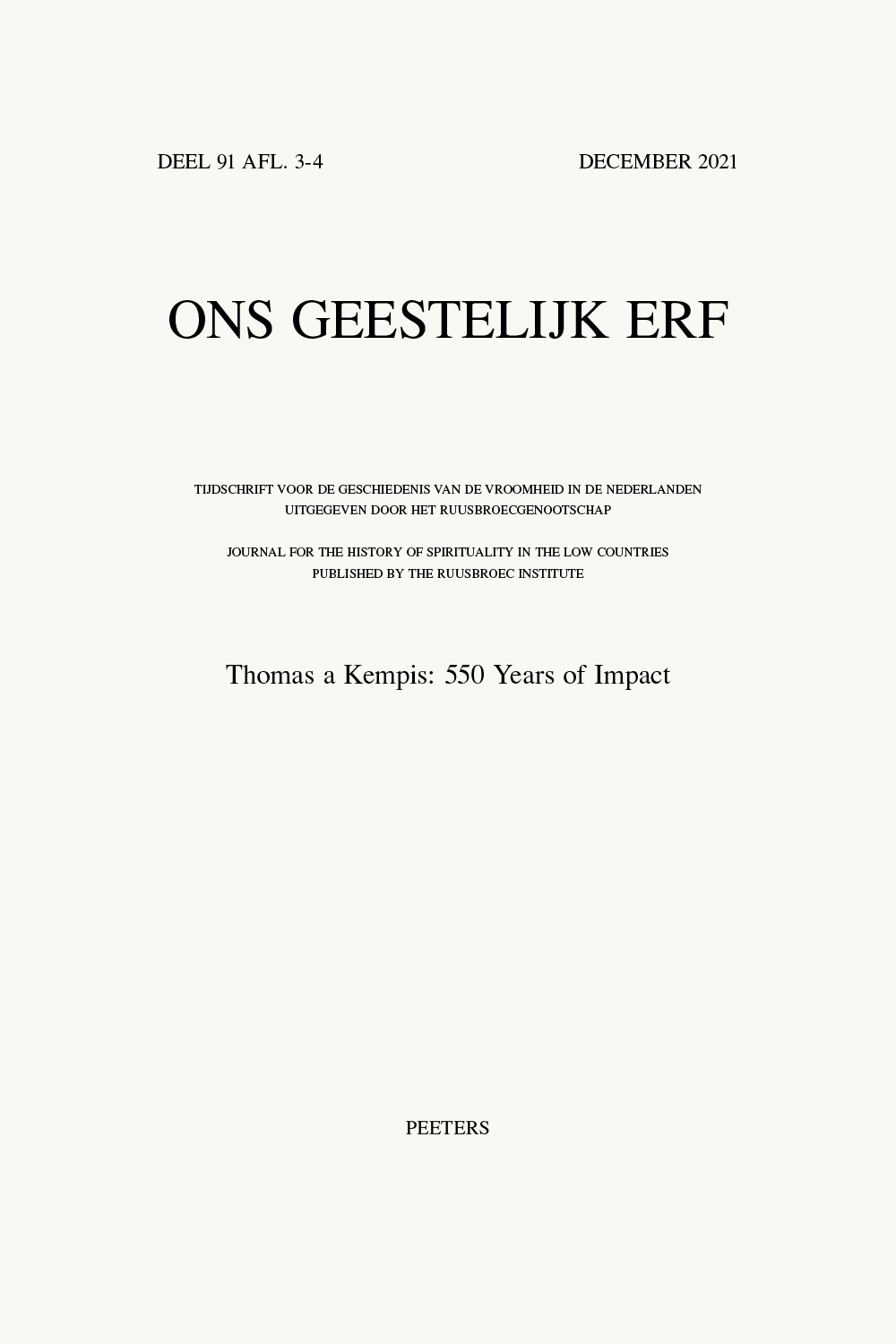 Document Details :

Title: Mystieke dynamiek op de top van de extase
Subtitle: Het overwesen van de ziel van Ruusbroec, het 'hart' van de H. Jan van het Kruis en het qalb van Ibn 'Arabī
Author(s): LÓPEZ-BARALT, Luce
Journal: Ons Geestelijk Erf
Volume: 78 Issue: 2 Date: Juni 2004
Pages: 194-223
DOI: 10.2143/OGE.78.2.2022761

Abstract :
During the Golden Age, Spain has only begun to assimilate Nordic and Peninsular (Christian and non Christian) traditions. In this context the importance of the conversos or 'converts', especially those of Islamic background after eight centuries of coexistence, cannot be underestimated in important spiritual renewals. "Mystical dynamics in the summit of ecstasy: Ruusbroec's 'superessence of the soul', San Juan de la Cruz's 'corazón', and Ibn 'Arabī's 'qalb'" compares three concepts in three mystical traditions frequently held separate: the Nordic tradition of Ruusbroec, the Spanish of John of the Cross, and the sufi of Ibn 'Arabī. The symbol of the heart serves Luce López-Baralt as a starting point for thematic comparison between the Dutch Medieval, the Classical Spanish, and Sufi mysticism. She analyzes how each tradition uses other aspects of the complex symbolism of the heart, emphasizing a multi-cultural reading of mystical images.


Download article