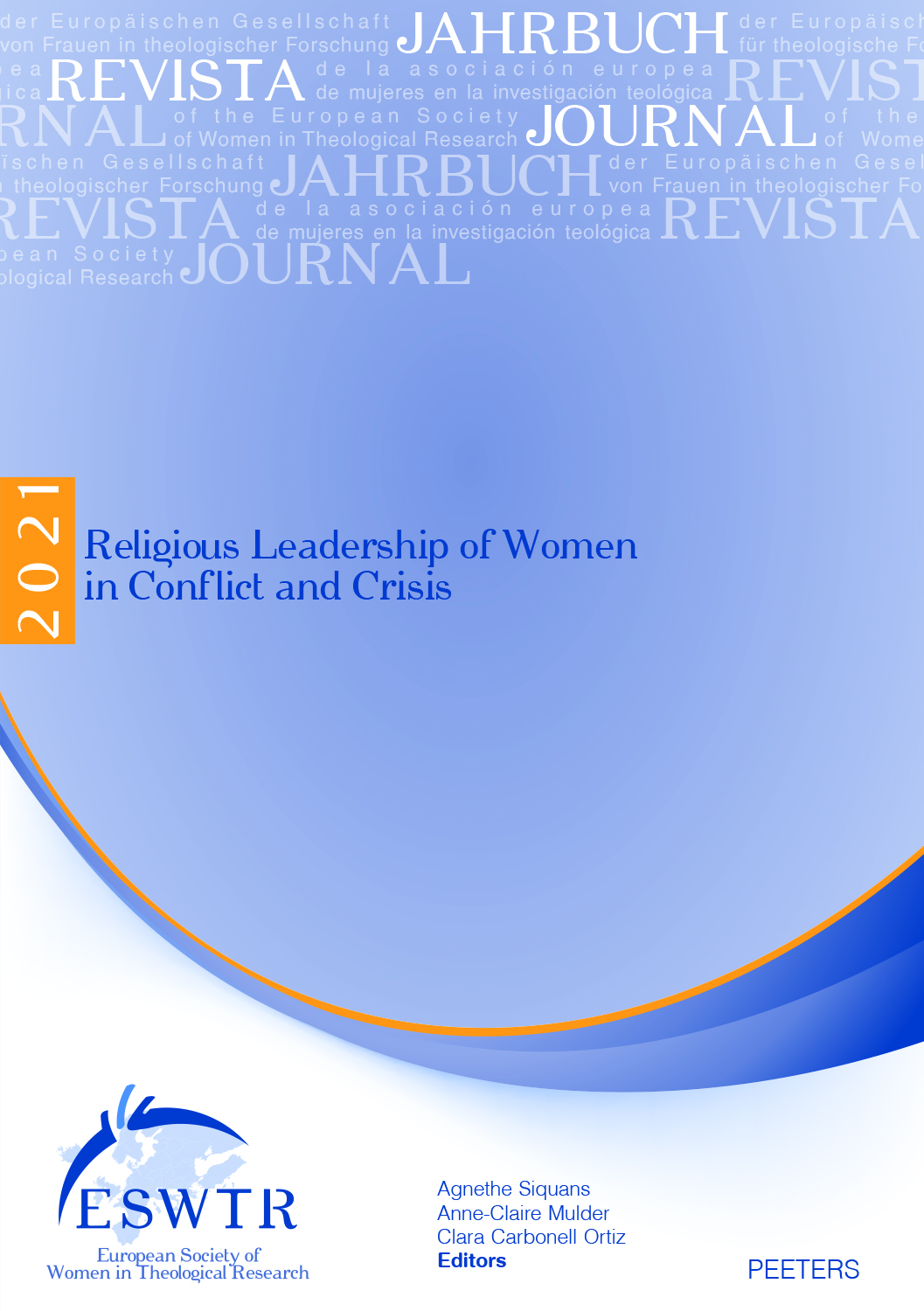 Document Details :

Title: Die bedrängende Präsenz des Abwesenden
Subtitle: Gedanken zum Denkmal "Cologne in the Mirror of Stari Most"
Author(s): KEUL, Hildegund
Journal: Journal of the European Society of Women in Theological Research
Volume: 14 Date: 2006
Pages: 83-93
DOI: 10.2143/ESWTR.14.0.2019309

Abstract :
In war, bridges are torn down, cultivated land is laid waste, people are killed. Much of what was alive and present before is no longer there afterwards. But, although the things destroyed are then absent, they remain present and exert an incalculable influence. Something that is absent can have a compelling presence. It affects contemporary life and contains a violent potential that constitutes a renewed call to arms. If the spiral of violence is not to start turning again, it is important to recall the absent. But how can one speak about violence which is unspeakable because it makes people speechless and silences them? The film monument "Cologne in the Mirror of Stari Most" demonstrates that this is a challenge to art. The reflections of two European bridges – in Mostar and Cologne – enable us to see something that one bridge alone cannot reveal. This enables silence to speak and thus opens up a possibility of directing its influence into new channels.


---

Pendant les guerres, les ponts sont détruits, la terre cultivée tombe en friche, et les êtres humains sont tués. Ce qui était présent, vivant, ne l'est souvent plus après. Mais, bien que ce qui a été détruit ait disparu, cela reste présent et exerce une influence incalculable. Une absence peut avoir une présence envoûtante. Elle peut affecter la vie présente et contenir un potentiel de violence qui pourrait engendrer un nouvel appel à utiliser les armes. Si nous ne voulons pas que la spirale de la violence se remette à tourner, il est important de se remémorer cette absence. Mais comment parler d'une violence tellement insoutenable qu'elle réduit chacun au silence? Le film monument "Cologne in the Mirror of Stari Most" démontre que c'est un défi artistique. Les reflets des deux ponts européens – à Mostar et à Cologne – nous permettent de discerner quelque chose qu'un seul des deux ponts ne nous aurait pas permis de voir. Ils permettent au silence de s'exprimer et ouvrent ainsi la possibilité de diriger son influence de nouvelles sphères.


Download article