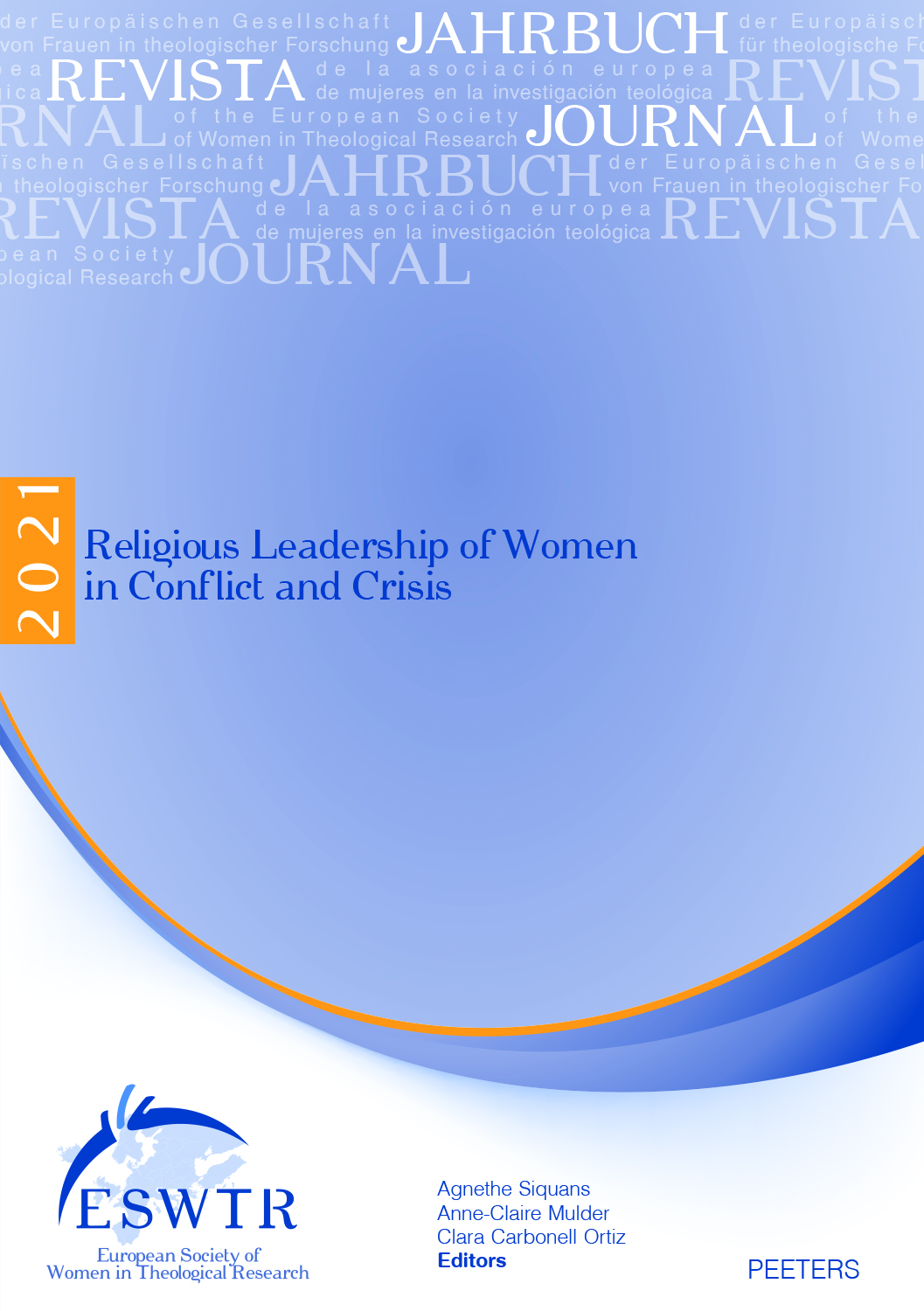 Document Details :

Title: Die Alte Brücke von Mostar und die Macht der gespiegelten Welten
Subtitle: Film memorial "Cologne in the Mirror of Stari Most" (13 Minutes / 2001-02, by Benita Joswig and Viola Michely)
Author(s): JOSWIG, Benita
Journal: Journal of the European Society of Women in Theological Research
Volume: 14 Date: 2006
Pages: 71-81
DOI: 10.2143/ESWTR.14.0.2019308

Abstract :
"Stari Most – Hohenzoller Bridge" is a composition of a still picture (dpa foto of 1993) and a moving film seamlessly connected with each other. The still picture shows the old bridge of Mostar in ruins; the film shows the Hohenzoller Bridge in Cologne/Germany projected upside down. The moving film material is composed of different levels of pictures. First of all, people are involved who use bridges, as well as the movement and rhythm of the bridge they have created. This is formally reinforced by the horizontal and vertical axes of the pictures, which dominate the compositions of pictures in turn. In spite of their urban everyday occurrence, the film conveys the noise of the trains, the water, the sounds of the city, people's voices, the whole urban turmoil – an inherent ambivalence. The dividing lines between beauty, buoyancy, threat and destruction are in flux like the border between memorial and film, Mostar and Cologne. The people of Cologne are walking upside down onto the bridge of Mostar that no longer exists; the Neretva and the Rhine are confluent. This memorial is a bridge in itself, a subtle message of the vision that this world is connected, that the destruction of Mostar Bridge cannot be judged independently of the bridge in Cologne. The destruction of one bridge in this world concerns all bridges.


---

«Stari Most (le 'vieux pont' en bosniaque) – le pont Hohenzoller» est la combinaison d'une image fixe (photo dpa de 1993) et d'un film animé qui se fondent l'un dans l'autre. La photo montre l'ancien pont détruit de Mostar; le film, le pont Hohenzoller à Cologne (Allemagne) à l'envers. Le film est composé de différents niveaux d'images. Il y a d'abord des personnes passant sur le pont, puis le mouvement et le rythme du pont que leurs déplacements engendrent. Les axes horizontaux et verticaux des images, qui dominent alternativement la composition, renforcent les effets. Outre les bruits de la vie urbaine quotidienne, on entend le grondement des trains, le ruissellement de l'eau, tous les sons divers de la ville, les voix humaines et un tumulte général, ce qui crée une ambivalence inhérente. Les frontières entre la beauté, la gaîté, les menaces et la destruction débordent des limites entre mémorial et film, Mostar et Cologne. Les habitants de Cologne marchent la tête en bas sur le pont de Mostar qui n'existe plus, au confluent de la Neretva et du Rhin. Ce mémorial lui-même est un pont, un message subtil exprimant la vision que tout dans le monde est relié, que la destruction du pont de Mostar ne doit pas être considérée indépendamment de l'existence du pont de Cologne. La destruction d'un seul pont renvoie à tous les ponts du monde.


Download article