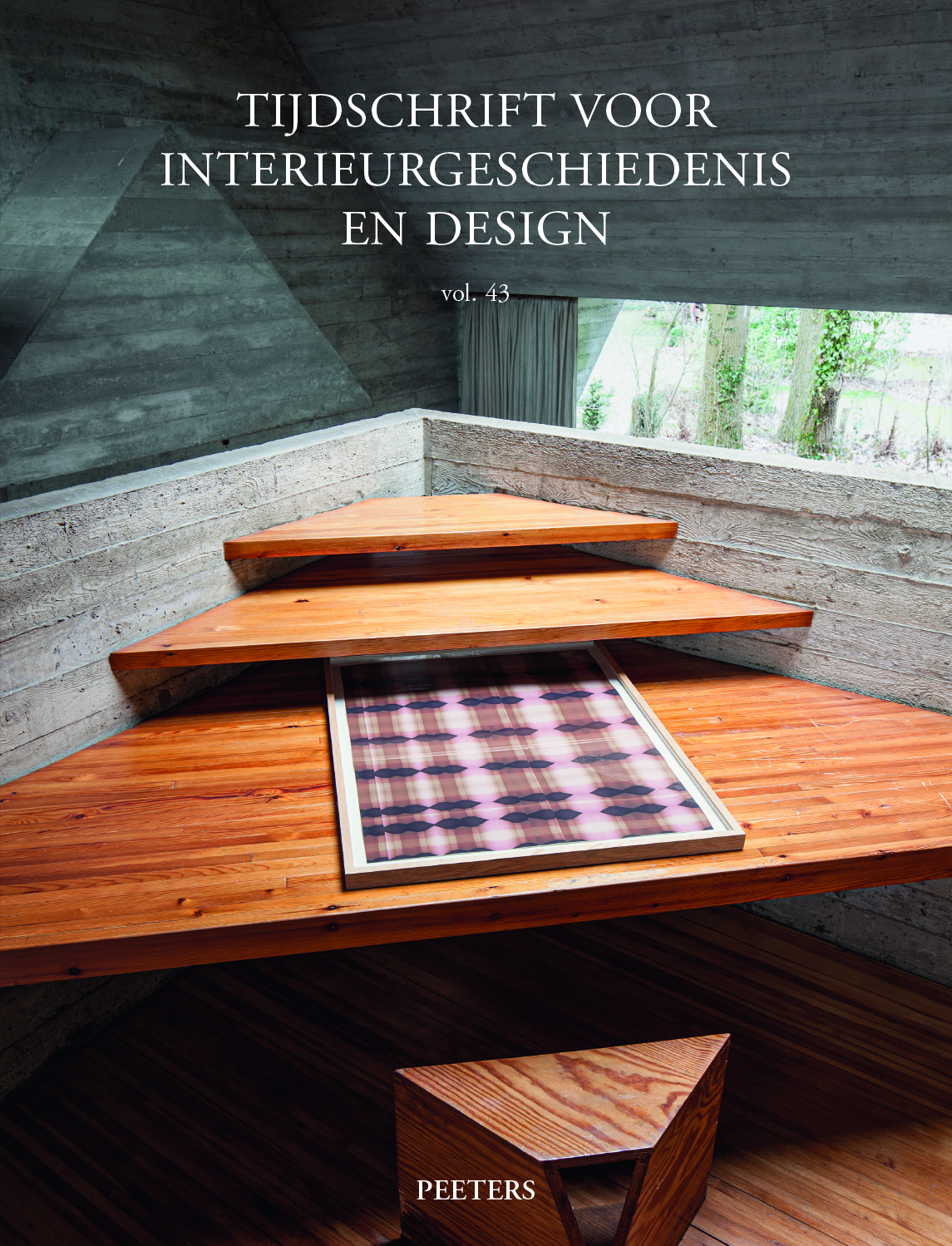 Document Details :

Title: Van den Berghe-Pauvers
Subtitle: Van hout tot meubel: twee generaties moderne vormgeving
Author(s): DE CLERCQ, Ellen
Journal: Tijdschrift voor Interieurgeschiedenis en Design
Volume: 34 Date: 2005
Pages: 133-151
DOI: 10.2143/GBI.34.0.2017758

Abstract :
Van den Berghe-Pauvers. From Wood to Furniture: Two Generations of Modern Design

Van de Berghe-Pauvers is a furniture manufacturer that has been located in Meibloem Street in Ghent since the beginning of the 20th century. At present it is run by Hilda (1939), Dries (1943) and Bob (1947) Vanden Berghe. The company was founded by their grandfather, Désiré Vanden Berghe (1867), together with his wife Marie Pauvers.
While the furniture made by Désiré still had a very traditional look, his son Albert's (1906) taste evolved, under the influence of art deco, towards a preference for modern design. As a furniture manufacturer in the 1930s, he received orders from the young and progressive Ghent architects François Meirlé (1903-1968), Robert Verbanck (1911) and Gaston Eysselinck (1907-1953), according to whose designs furniture was produced by the Van den Berghe-Pauvers firm. After the slowdown in the firm's advance caused by the second world war, it was quickly rebuilt and thrived in the 1950s, becoming one of the leaders on the Ghent furniture scene.
Vanden Berghe-Pauvers formed part of the collective established in 1951 called Het Gentse Meubel, which showed its work at the three editions of the National Salon for Modern Social Furniture (Ghent, 1955, 1956, 1957), collaborated on various exhibitions and furnished a large number of model-homes and -apartments. These initiatives and events can be situated in the context of 'social furniture', a concept that was widely disseminated in the Belgian furniture world in the 1950s.
In 1958, the furniture company took part in the Brussels Expo, presenting a furniture-ensemble designed by Jos De Mey (1928) which formed the basis of the line of furniture offered by the firm throughout the fifties and sixties.
Starting at the end of the 1960s, Dries and Bob began to design furniture for the company of their father Albert. In the sixties and seventies, a large number of their designs were selected for the Design Centre in Brussels, started in 1963. Both brothers, now still active as designers internally and externally, helped shape the characteristically simple style of the Van den Berghe-Pauvers oeuvre, the best-known example of which is without a doubt the cirkantetable, a design made by Bob in 1976. That this table, like other 'old' designs, continues to be made and sold by the firm demonstrates its timeless styling.
These qualities of timelessness and simplicity, together with the perfection and craftsmanship of the execution, are the characteristic ingredients of Van den Berghe-Pauvers furniture, which is rooted in the close relation between designer and manufacturer and in a love for wood.


Download article