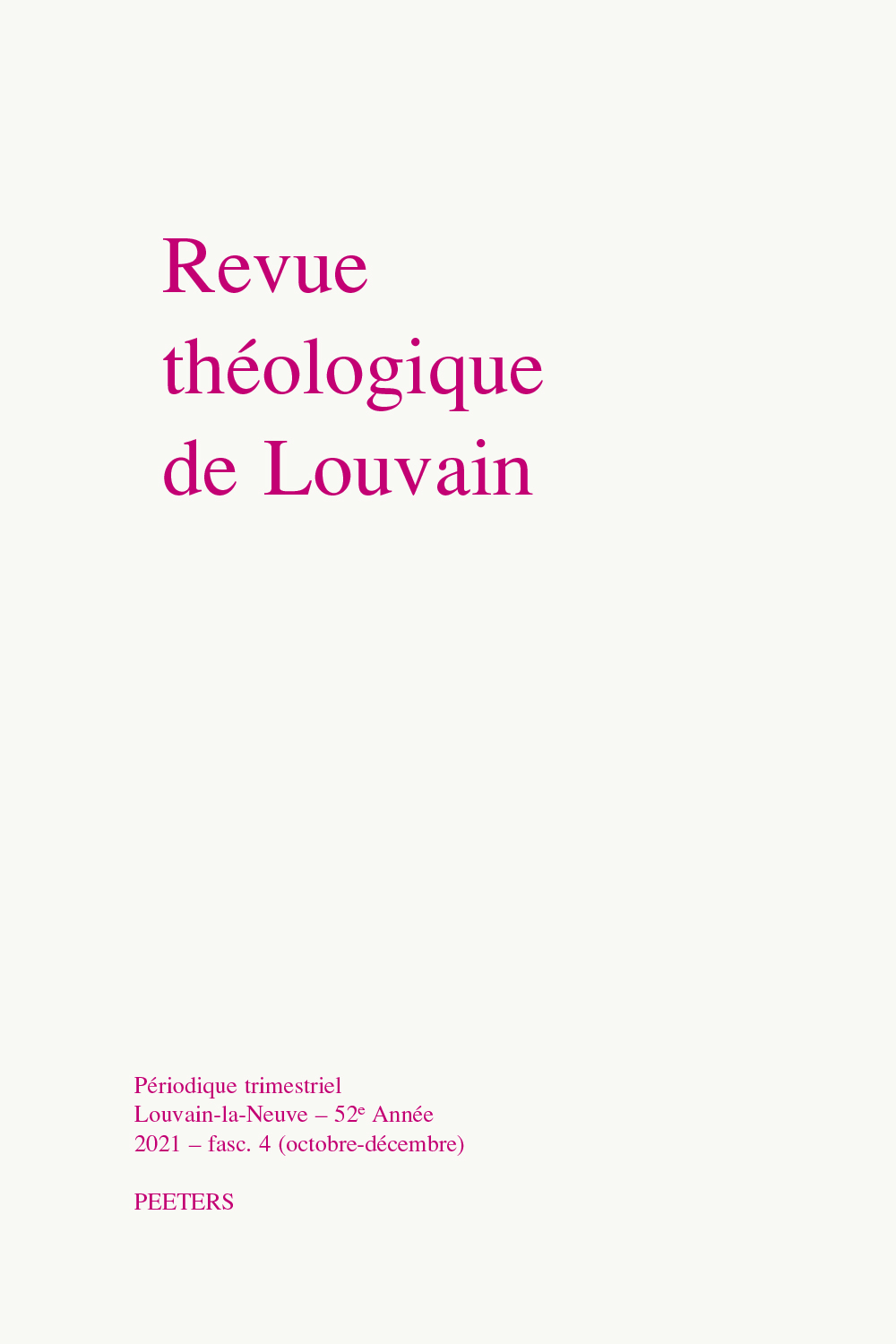 Document Details :

Title: Le pluralisme religieux et l'indifférentisme, ou le vrai défi de la théologie chrétienne
Author(s): GEFFRÉ, Cl.
Journal: Revue Théologique de Louvain
Volume: 31 Issue: 1 Date: 2000
Pages: 3-32
DOI: 10.2143/RTL.31.1.2017522

Abstract :
Le présent défi pour l'Église, c'est à la fois celui de la mondialisation et d'un pluralisme religieux croissant, qu'il s'agisse des grandes religions ou des nouvelles religiosités. Mais elle doit affronter aussi un indifférentisme religieux qui peut être l'envers d'un combat passionné pour l'homme. Face à ces défis, il faut tenir compte d'un nouveau paradigme théologique, celui d'un pluralisme religieux de principe qui s'interroge sur la signification de la pluralité des religions à l'intérieur du dessein de Dieu. Ce nouveau paradigme nous invite à instaurer un nouveau rapport à la vérité en théologie. Et c'est en allant jusqu'au bout du paradoxe christologique que l'on peut désigner le christianisme comme une religion essentiellement dialogale. Comme l'œcuménisme, le dialogue interreligieux doit être une dimension de toute la théologie. La théologie des religions tend alors à devenir une théologie interreligieuse qui manifeste la fécondation mutuelle des religions dans notre discours sur Dieu et sur le salut de l'homme.


---


Today's challenge for the Church is both one of globalization and one of growing religious pluralism be it among the major religions or in new religiosity. But the Church also has to confront religious indifference which can be the other face of a passionate comnat in favour of mankind. Face with these challenges, it is necessary to take into account a new theological paradigm : that of inherent relious pluralism which asks the question of the meaning of the plurality of religions within the plan of God. This new paradigm suggests a new relationship to truth in theology. It is by thoroughly applying the Christological paradox that Christianity can be considered to be fundamentally a religion of dialogue. Just like ecumenism, interreligious dialogue has to be a dimension of the whole of theology. The theology of religions is thus set on the path to becoming inter-religious theology which manifests the mutual fertilization of religions in our discourse concerning God and the salvation of mankind.


Download article