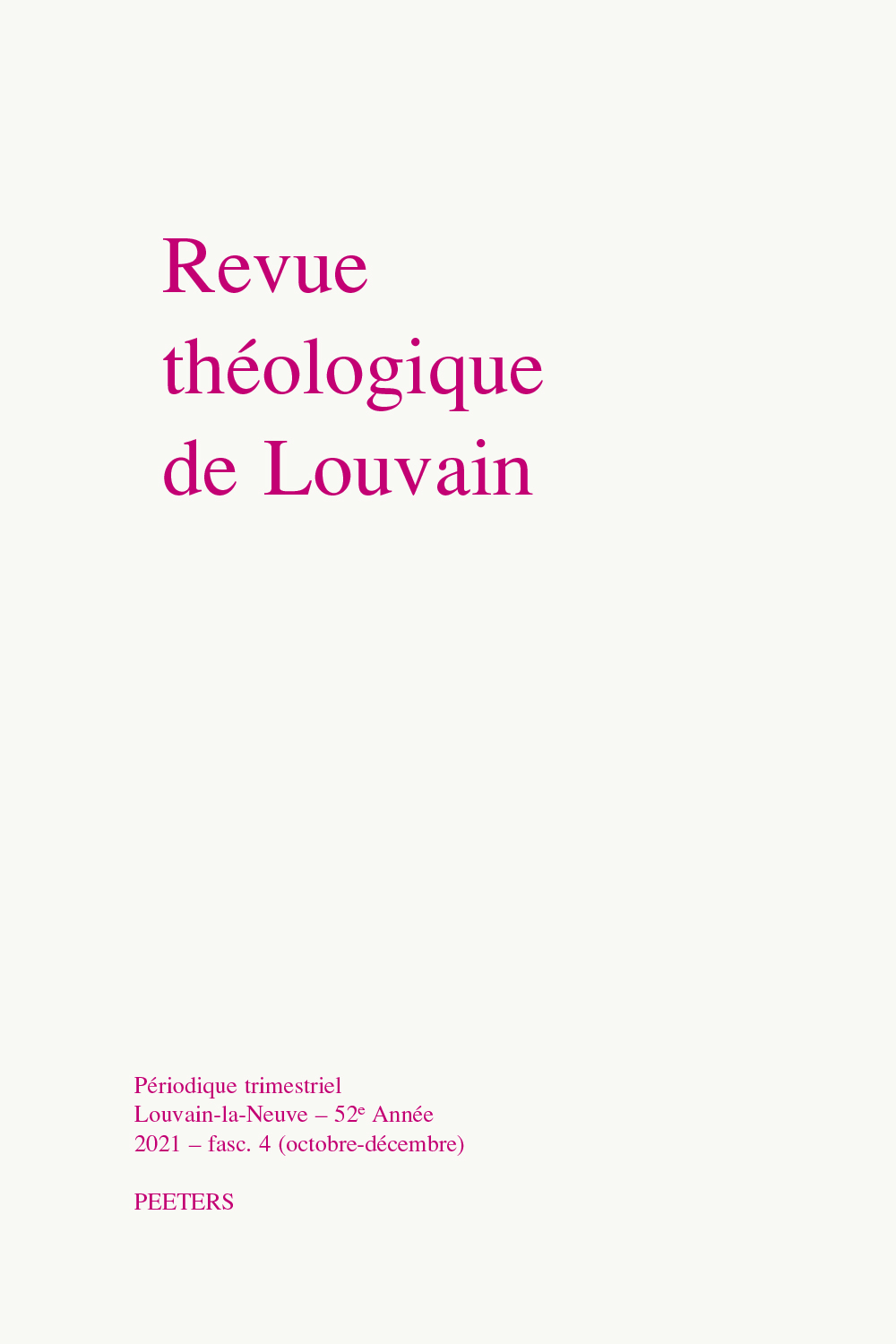 Document Details :

Title: L'avenir du catholicisme en Europe
Subtitle: Analyses, questions, convictions
Author(s): MOLITOR, M.
Journal: Revue Théologique de Louvain
Volume: 33 Issue: 2 Date: 2002
Pages: 161-186
DOI: 10.2143/RTL.33.2.2017486

Abstract :
Tout croyant qui s'interroge sur son lien à la communauté chrétienne, à l'Église et à la mémoire de l'Évangile, peut faire un double constat. D'une part, le christianisme ne s'impose plus à tous comme une référence culturellement partagée. D'autre part, on constate un écart croissant entre des pratiques de gouvernement ecclésial et des aspirations de la culture contemporaine.
N'est-ce pas le retour à l'Évangile et une révision radicale des comportements qui peuvent rendre sa vigueur originelle au christianisme? Dans nos régions, le statut de minorité des chrétiens n'est-il pas une chance pour une nouvelle formulation du message et le renouvellement des pratiques?


---


All believers who ask themselves about their ties with the Christian community, the Church and the memory of the Gospel can make a double observation. On the one hand, Christianity is no longer forcibly a cultural reference shared by all. On the other hand, one can note a growing gap between the practices of the ecclesial government and the aspirations of modern culture. Is it not the return to the Gospel and a radical reassessment of behaviour which could give back to Christianity its original vigour? In our countries, could not the minority status of Christians be the opportunity for a new formulation of the Christian message and a renewal of practices?


Download article