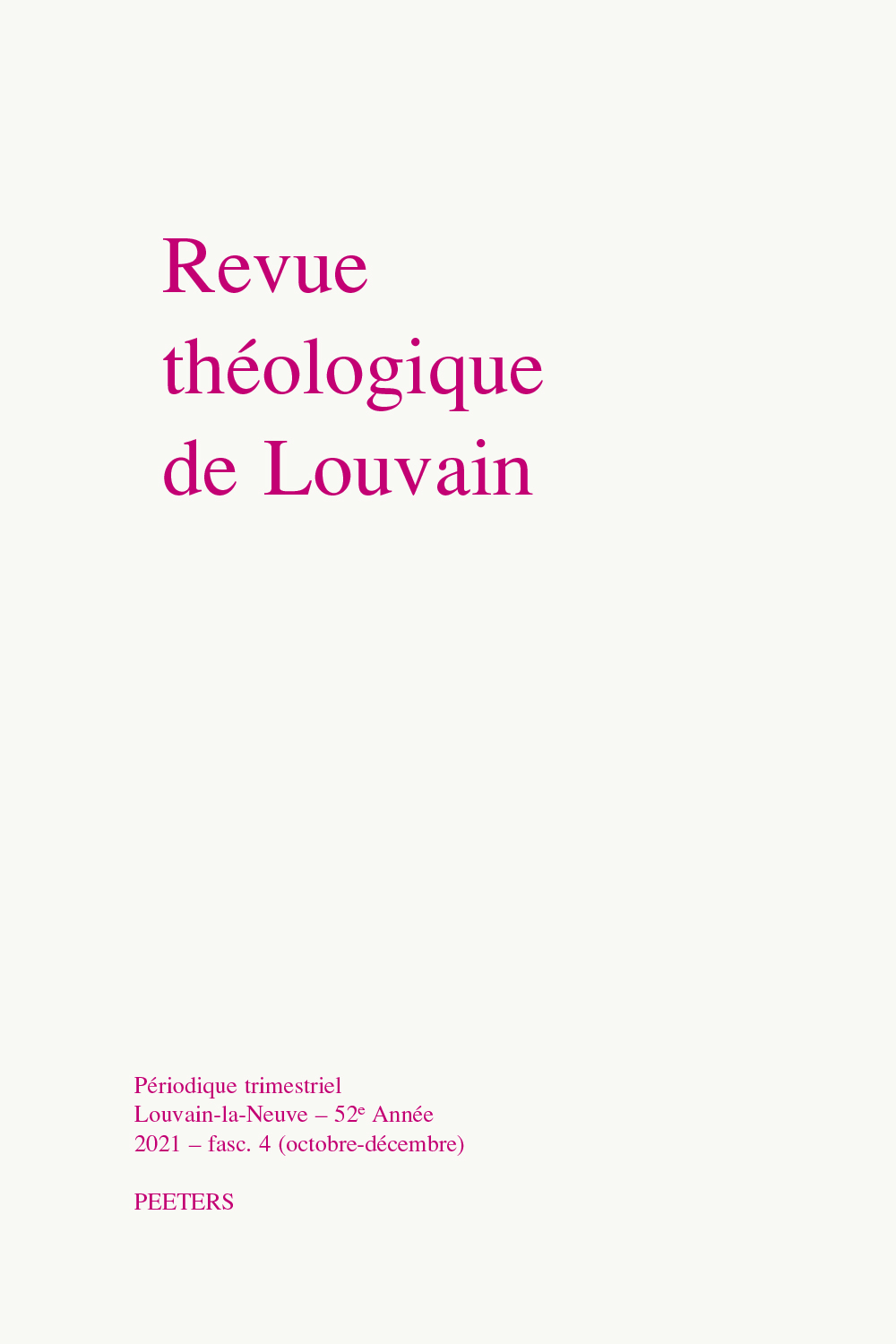 Document Details :

Title: Variations sur l'eucharistie
Subtitle: Une encyclopédie récente sur le sacrement de la Pâque
Author(s): HAQUIN, A.
Journal: Revue Théologique de Louvain
Volume: 34 Issue: 4 Date: 2003
Pages: 505-513
DOI: 10.2143/RTL.34.4.2017463

Abstract :
Présenter le dossier de l'eucharistie en un seul volume est une gageure. C'est ce qu'a tenté le P. Maurice Brouard (dir.) avec l'aide d'environ quatre-vingt collaborateurs dans Eucharistia. Encyclopédie de l'Eucharistie, Paris, Cerf, 2002, 814 p. Si la théologie catholique et Vatican II y occupent une place significative, les autres confessions chrétiennes y sont bien représentées, de même que les divers continents ; le dialogue interreligieux y a également sa place. Le parcours embrasse les origines du sacrement L'eucharistie et la conscience religieuse de l'humanité (p. 17-59), l'évolution des pratiques, des théologies et des spiritualités L'eucharistie dans l'histoire (p. 61-324), les situations, enjeux et défis actuels L'eucharistie aujourd'hui (p. 325-755).


---


Trying to present the question of the Eucharist in a single volume seems a difficult wager to make. This is what Maurice Brouard has attempted with the help of some eighty-four collaborators in Eucharistia. Encyclopédie de l'Eucharistie, Paris, Cerf, 2002, 814 p. Although Catholic theology and Vatican II occupy an important place, other Christian denominations are well represented as are the different continents; inter-religious dialogue also has its place. The work covers the origin of the sacrament ("The Eucharist and the religious conscious of mankind", p. 17-59), the evolution of religious practices, theologies and spiritualities ("The Eucharist in history" p. 91-324); situations, today's challenges and implications ("The Eucharist today" pp. 325-755).


Download article