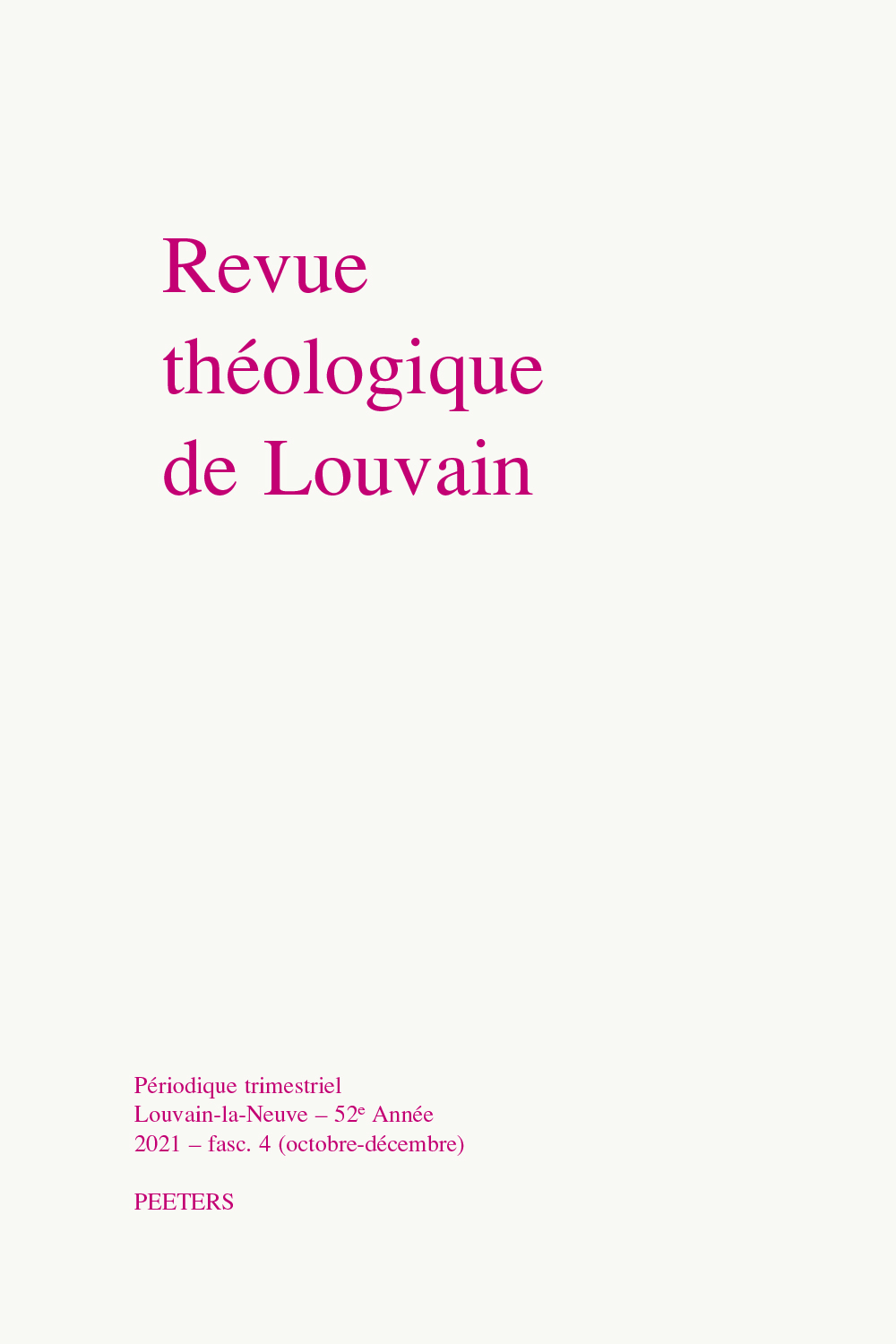 Document Details :

Title: Des idoles de bois aux idoles de l'esprit
Subtitle: Les métamorphoses de l'idolâtrie dans l'imaginaire moderne
Author(s): DEKONINCK, R.
Journal: Revue Théologique de Louvain
Volume: 35 Issue: 2 Date: 2004
Pages: 203-216
DOI: 10.2143/RTL.35.2.2017453

Abstract :
Concept chargé d'un long passé de luttes idéologiques, l'idolâtrie n'en finit pas d'interpeller notre présent. C'est que son champ d'extension s'est considérablement élargi puisqu'elle désigne aujourd'hui tous les phénomènes où se manifestent une sacralisation indue. Afin de rendre compte de la manière dont cette notion a pu quitter le terrain strictement religieux pour gagner d'autres espaces culturels, cet article s'intéresse aux glissements sémantiques qui s'opèrent entre les XVIe et XVIIIe siècles, et qui témoignent d'un déplacement des idoles extérieures aux idoles intérieures, des « faux » dieux du paganisme aux « folles » images sécrétées par l'imagination.


---


A concept heavy with a long history of ideological combats, idolatry has not finished questioning the present day. Its field of application having been considerably broadened, it designates nowadays all phenomena where unwarranted sacralization takes place. In order to explain how this notion was able to leave the strictly religious sphere and venture into other cultural areas, this article looks at the semantic shifts which took place between the 16th and 18th centuries: from exterior idols to interior ones, from the « false » gods of heathendom to the « mad » images hatched by imagination.


Download article