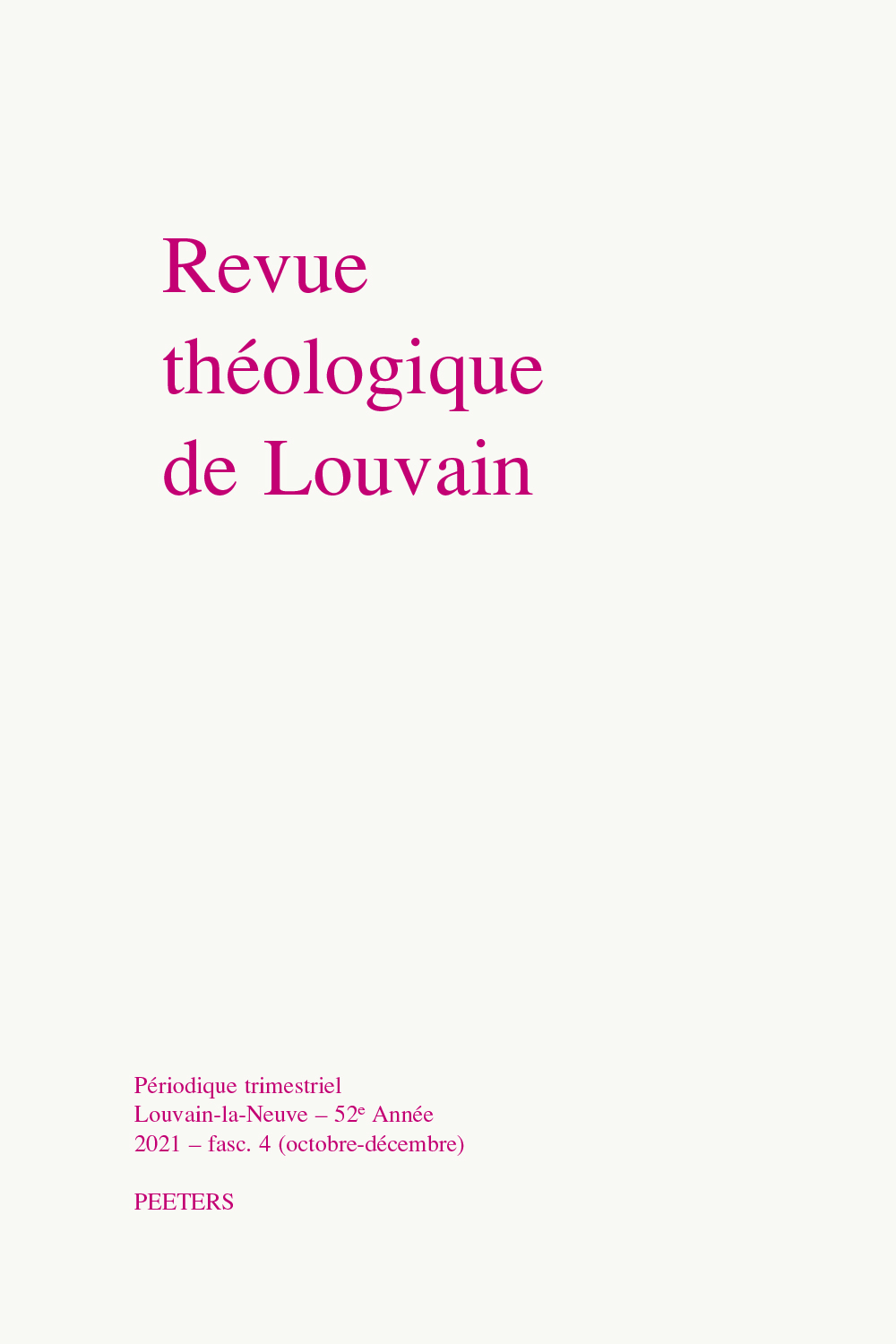 Document Details :

Title: Les résistances à l'évangélisation
Subtitle: Sécularisation et mentalités nouvelles
Author(s): REDING, J.
Journal: Revue Théologique de Louvain
Volume: 35 Issue: 3 Date: 2004
Pages: 343-371
DOI: 10.2143/RTL.35.3.2017450

Abstract :
La sécularisation a d'abord concerné la sphère d'activité publique (lien politique et social). Elle atteint, à présent, la sphère d'activité privée (lien familial). L'hypothèse de l'auteur est que la sécularisation est trop unilatéralement perçue comme un malheur pour la foi. Le présupposé d'une telle position n'est-il pas qu'il faut enraciner toute évangélisation dans une culture pré-sécularisée ? L'écart-tension que creuse l'Évangile avec toute culture provient d'une attitude qui relève à la fois de la critique et de la ré-jouissance « excessive ». La création d'un écart évangélique est invitation à la conversion. En culture sécularisée, l'Évangile invite respectueusement la liberté à passer de la jouissance (individuelle) à la ré-jouissance (liée à la qualité d'une alliance avec l'a(A)utre). Chemin de liberté qui s'effectue en deux temps dont chaque moment est à respecter.


---


Secularization first concerned the sphere of public activity (the political and social ties). Today it touches the sphere of private activity (the family tie). The author's hypothesis is that secularization is too unilaterally seen as a disaster for Faith. Such a position presupposes that any kind of Evangelization has to be rooted in a pre-secularized culture. The gap-cum-tension which the Gospel creates with any culture comes from an attitude which simultaneously derives from criticism and « excessive » en-joyment. The creation of a Gospel gap is an invitation to conversion. In a secularized culture, the Gospel respectfully invites freedom to move from (individual) joy to en-joyment (linked to the quality of a covenant with an o(O)ther). It is a path of freedom which takes place in two stages, each moment of which has to be respected.


Download article