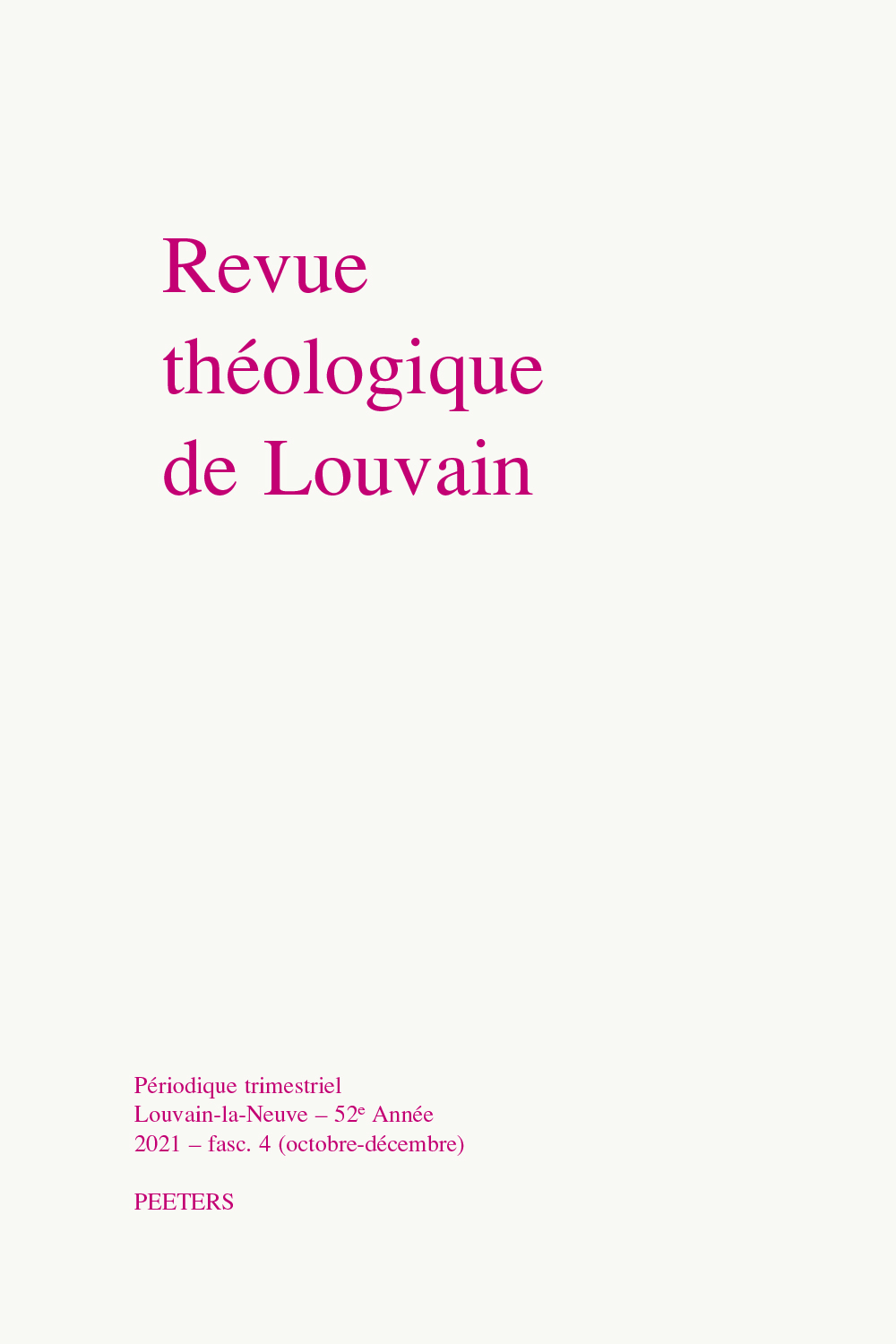 Document Details :

Title: La Constitution européenne et les religions
Author(s): BERTEN, I.
Journal: Revue Théologique de Louvain
Volume: 35 Issue: 4 Date: 2004
Pages: 474-494
DOI: 10.2143/RTL.35.4.2017444

Abstract :
Après avoir situé la signification politique de la Convention et du projet de Constitution, l'article analyse la place reconnue aux valeurs dans le projet européen, d'abord dans l'histoire de l'institution européenne depuis 1950, ensuite dans son développement. Il met ensuite en avant la nécessité d'un débat politique interconvictionnel sur les questions fondamentales du sens dans la société européenne. Il situe dans ce cadre les débats difficiles qui ont eu lieu autour des préambules de la Charte des droits fondamentaux et de la Constitution (nomination de Dieu, référence à l'héritage chrétien), et autour de l'article 51 (dialogue institué avec les religions). Enfin, il explicite quelques conditions d'une participation féconde des Églises au débat européen.


---


After having situated the political significance of the Convention and the Constitution project, this article analyses the place accorded to religious values in the European project, firstly in the history of the European institution since 1950 and secondly in its development. The author then stresses the need for an interconvictional political debate on the fundamental questions of meaning in European society. It is in this framework that he situates the difficult debates which took place around the preambles to the Charter of the fundamental rights and to the Constitution (naming of God, reference to Christian heritage) and around article 51 (dialogue with religions). Finally he explains some conditions for a fruitful participation of the Churches in the European debate.


Download article