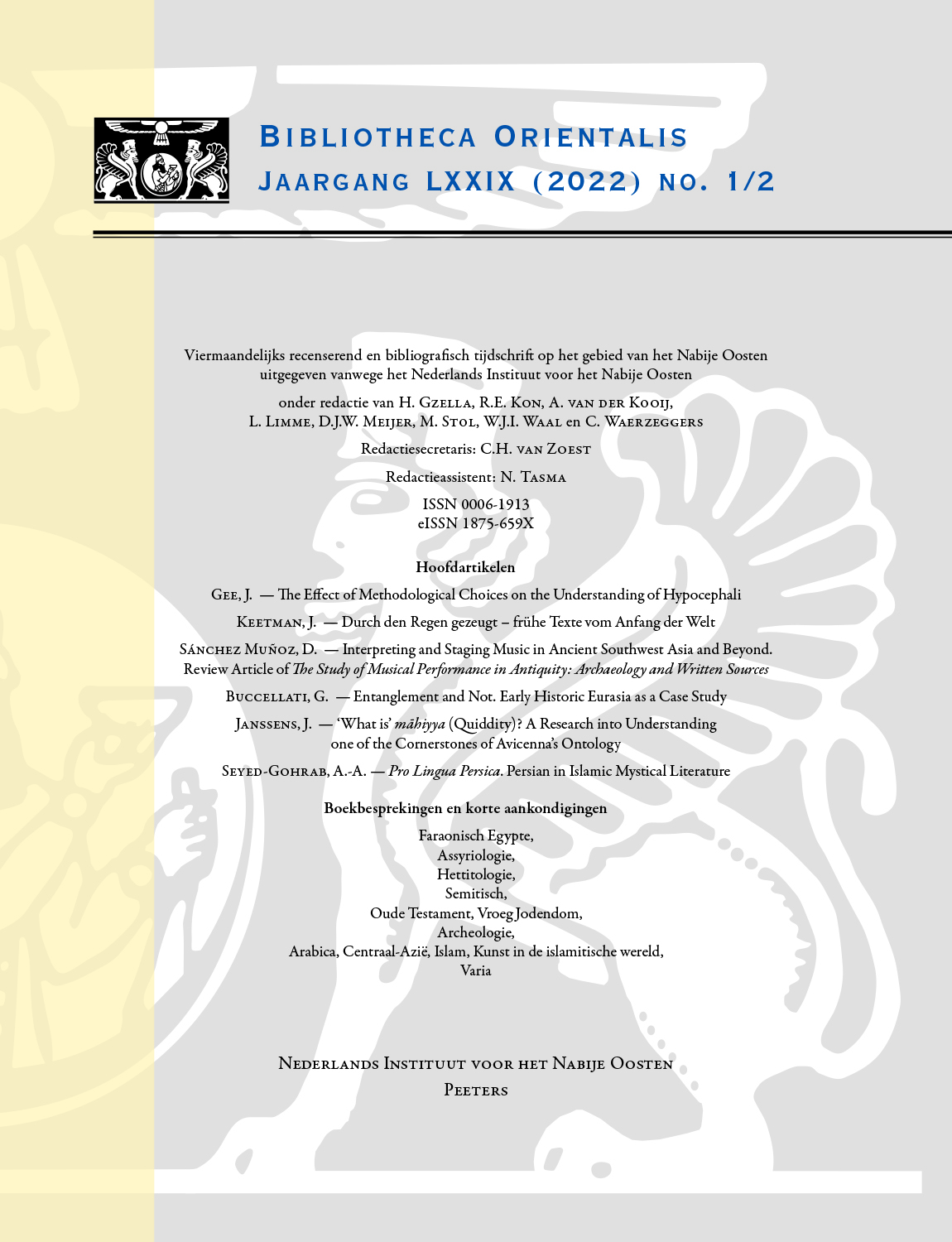 Document Details :

Title: A New Contribution to Northwest Semitic Lexicography
Author(s): IKEDA, J.
Journal: Bibliotheca Orientalis
Volume: 60 Issue: 3-4 Date: mei - augustus 2003
Pages: 263-279
DOI: 10.2143/BIOR.60.3.2015621

Abstract :
NWS (Northwest Semitic) lexicography has benefited enormously from the monumental work by J. Hoftijzer and K. Jongeling, which has become the tool to study the NWS inscriptions and languages of the first millennium B.C. It also includes a number of "Old Canaanite" vocables from the second millennium B.C. As clearly stated in their Introduction, however, they included only "the Canaanite glosses which are found in the Tell El-Amarna correspondence if they are indicated by a Keil." (p. x). This seems to my eyes a wise decision, since it is often extremely difficult to discern Canaanite words scattered in texts written in cuneiform scripts and interpret their etymology. It is a complex task requiring a good knowledge of both Akkadian and NWS languages and deep understanding of the cuneiform writing system in general and that of a particular scribal tradition. This is to say that thorough studies into individual corpora of cuneiform material written in the NWS linguistic area is a prerequisite for future compilation of NWS vocables in the second millennium B.C. In this regard, the volume under review constitutes an important and illuminating contribution to NWS lexicography, following D. Sivan's and J. Huehnergard's works.




Download article