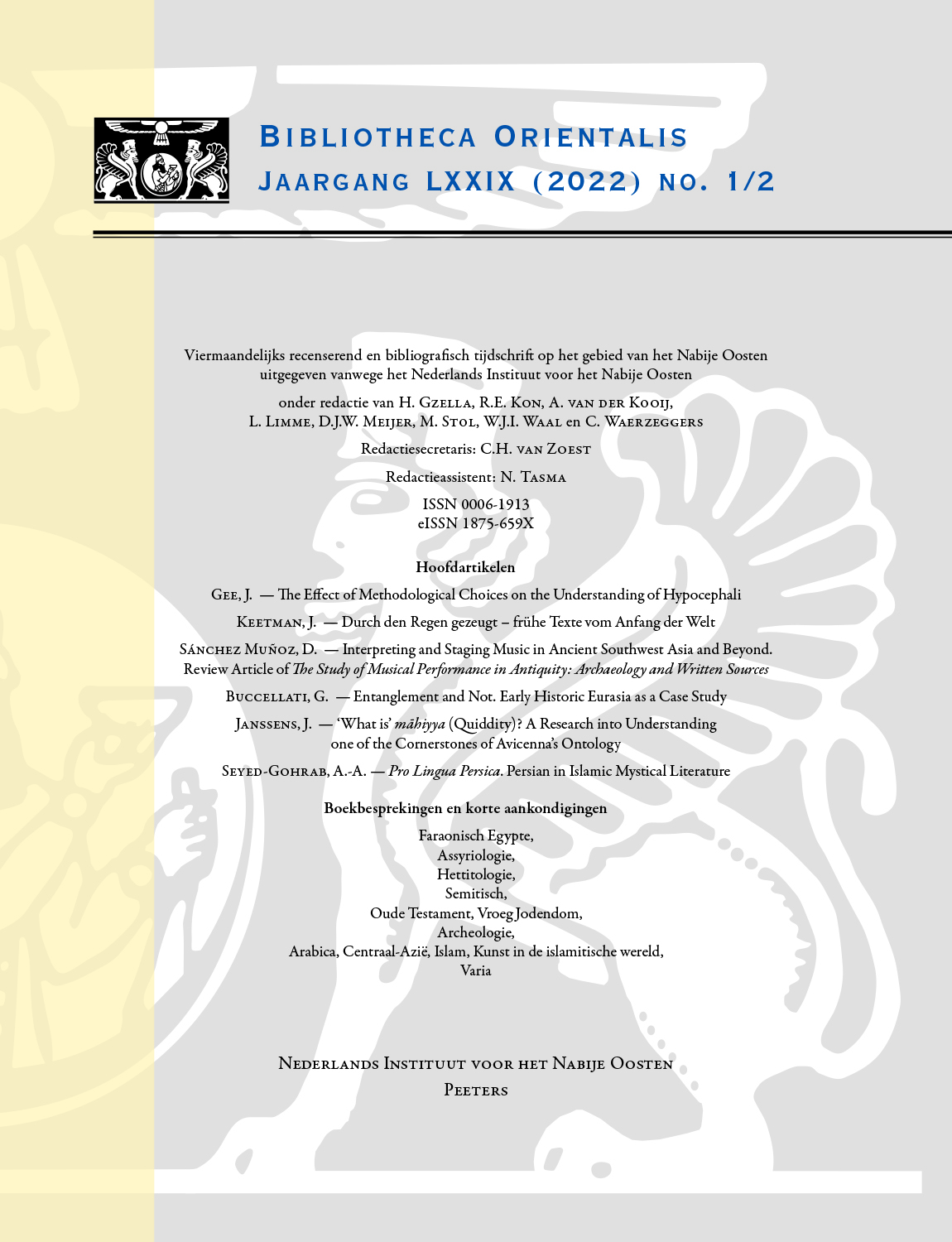 Document Details :

Title: Trade and the Origins of Mesopotamian Civilisation
Author(s): ALGAZE, G.
Journal: Bibliotheca Orientalis
Volume: 61 Issue: 1-2 Date: januari - april 2004
Pages: 5-19
DOI: 10.2143/BIOR.61.1.2015585

Abstract :
Throughout history, trade and its many social, political, and demographic ramifications have invariably represented a central spur for social development. This should come as no surprise to a Dutch audience, for the history of Holland is a history in which trade plays a key role. Anyone who has followed the substantial body of work of Klaas Veenhof, whom we honor today, understands that trade had as central a role in determining the historical trajectory of varying nations and areas in early antiquity as it does today. In his numerous publications, Professor Veenhof did much to clarify the nature, mechanics, and regional consequences of the Old Assyrian period trading colonies of the early second millennium BC. This was a system whereby Assyrian traders operating from local settlements across parts of Syria and Turkey exchanged tin of Afghan origin and textiles produced in Babylonian cities for Anatolian silver that was then sent to Assur in northern Iraq. Veenhof shows how these traders unwittingly created a loosely integrated system whereby the development of otherwise very different societies in widely separated areas came to depend, to a large degree, on the flow of resources across cultural and political borders (see, particularly, Veenhof 1972, 1977, 1988, 1997).



Download article