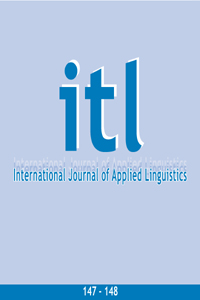 Document Details :

Title: Adjunct Language Instruction
Subtitle: Modelling Student Perceptions
Author(s): HOLMES, Richard , OMAR, Megawati
Journal: ITL - International Journal of Applied Linguistics
Volume: 151 Date: 2006
Pages: 57-82
DOI: 10.2143/ITL.151.0.2015222

Abstract :
This study investigated the extent to which adjunct language instruction (ALI) is effective and the reasons for its effectiveness through an analysis of the perceptions of students. The beneficial effects of teaching lab repory writing in English by instruction in content-based writing using genre-based materials from a concurrent physics course were confirmed by a comparison of two groups of Malay-speaking engineering students in a Malaysian university. The primary focus of the study was, however, concerned with identifying the factors that contribute to this effectiveness using structural equation modelling (SEM) as an analytical tool. Two hundred and sixty students in ten groups were instructed, also using ALI materials and asked to complete a questionnaire. Answers were then used to construct a model of the effectiveness of ALI. It was found that the type of writing instruction needed by engineering students was instruction in lab report writing and that ALI lab report instruction led to an improvement in the students' report writing. The model developed through SEM indicated that ALI provided three factors or conditions necessary for its success: the method of teaching lab report writing, the students' acceptance of materials, and the match between the instruction and the students' linguistic proficiency.