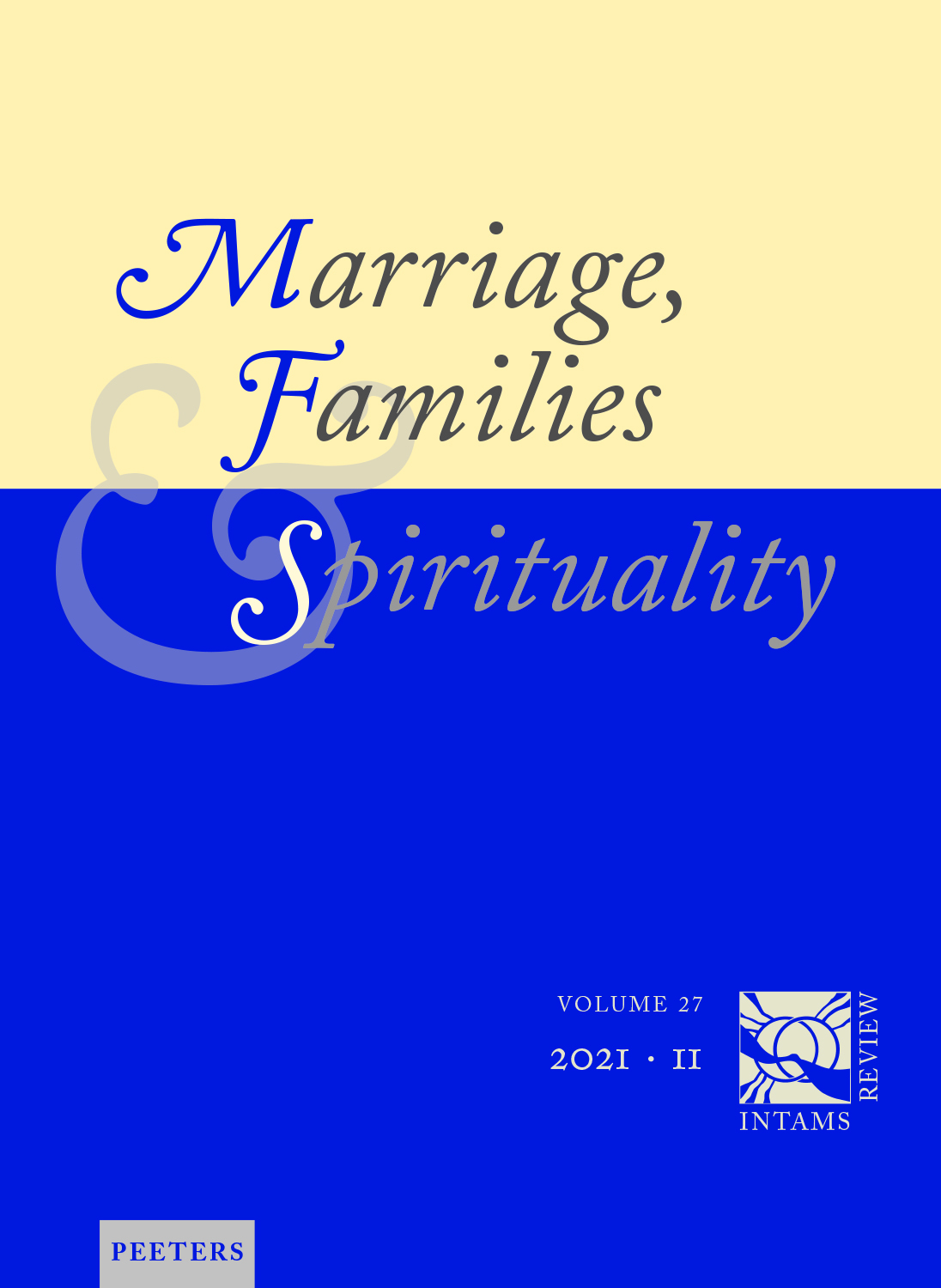 Document Details :

Title: Domanda di felicità e matrimonio
Subtitle: Spunti per un educazione all'amore
Author(s): DI NICOLA, Giulia Paola
Journal: Marriage, Families & Spirituality
Volume: 1 Issue: 1 Date: Autumn 1995
Pages: 74-82
DOI: 10.2143/INT.1.1.2014888

Abstract :
The desire for happiness and marriage
This article presents the positive and negative aspects of the way in which the affective relationship between man and woman is lived in contemporary society.
On the one hand, a frivolous multiplication of relationships can be observed, together with a diminishing respect for the other person, a separation between sexuality and ethos, and a loss of spirituality. On the other hand, one also detects positive elements: for example, a greater openness in socialisation, a disenchantment, a tendency to live the relationship of gender in terms of friendship and equality, and the desire to improve relationship according to an ideal of reciprocity.
One has to take into account these changing conditions, when educating future generations for marriage in conformity with its unifying ideal. Most of all, it is the nature of ethics that has to be clarified: i.e. that it is not about the imposition of obligations, from the Church or the State, but must be understood as an answer to each person's search for happiness in accordance with the relational ethos of that person. In the light of this one has to attach great importance to the lifelong process of learning a language of love. Thus, young people should be enabled to come to know their bodies and to develop self-respect and esteem for others. In the same way engaged and married couples could be helped to give substance and solemnity to their mutually given promise of love, to esteem and to respect the partner – his/her body, his/her ideas and the secret rhythm of his/her soul, and ultimately to give oneself daily in the service of the other.
It is, indeed, in their reciprocal love that the spouses reflect a ray of God's beauty and of his life in unity between persons who are equal and distinct at the same time.


Download article