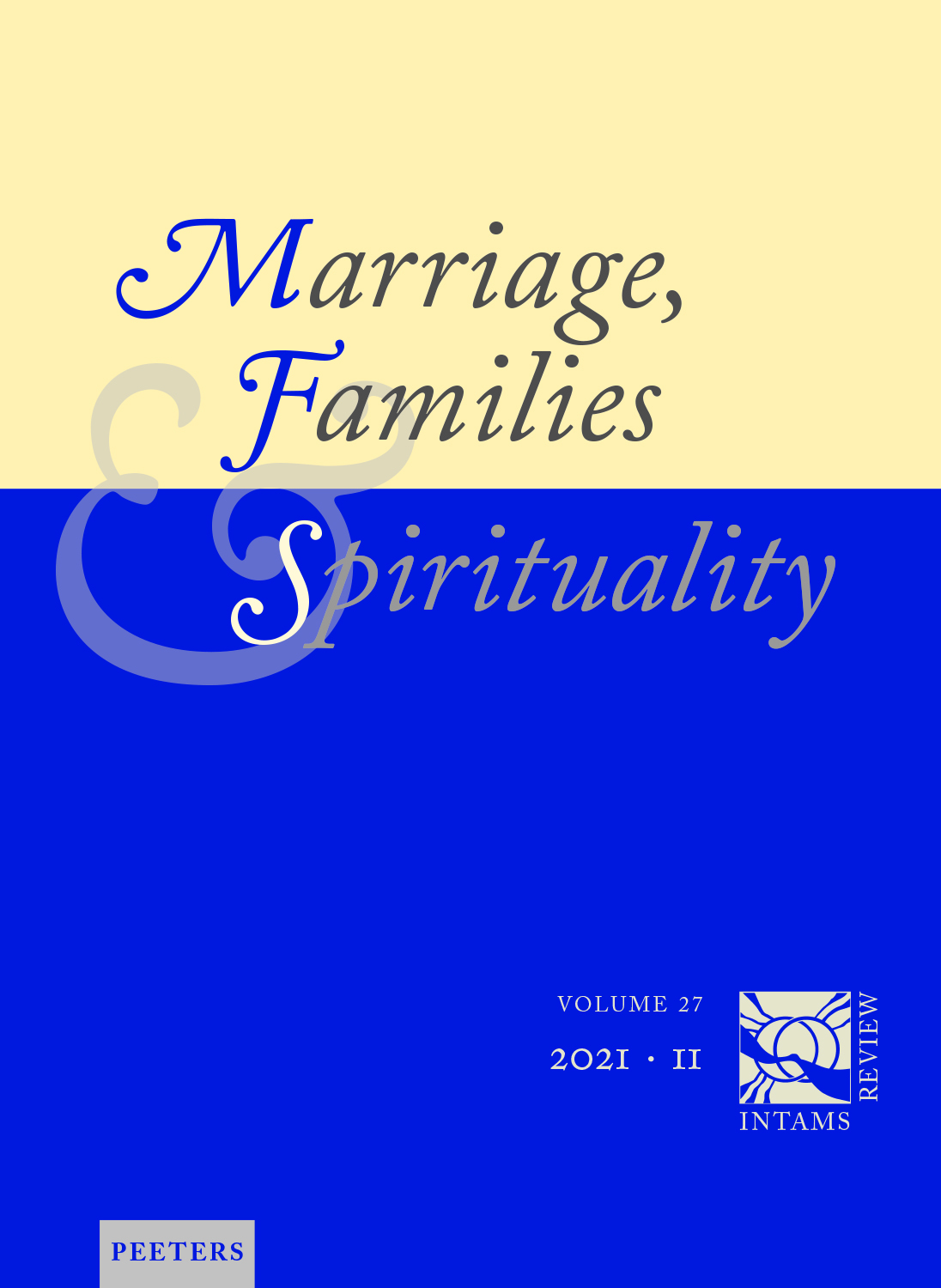 Document Details :

Title: Le mariage et la famille
Subtitle: Un regard chrétien à contre-temps
Author(s): AVERINTSEV, Sergueï
Journal: Marriage, Families & Spirituality
Volume: 4 Issue: 1 Date: Spring 1998
Pages: 36-51
DOI: 10.2143/INT.4.1.2014777

Abstract :
Marriage and family: an out-of-date defence of some Christian views
Such primary realities of human existence as family relations are by necessity questions of faith (even for people belonging to no confession), and this so far as any experience cannot be reduced to the projections studied by particular sciences such as e. g. physiology, psychology, sociology etc. The experience which remains aware of its own holistic nature creates a call for faith and brings a testimony for it.
The spiritual dimension of the family is connected with the experience of the otherness of one's "neighbour": man is bound to accept the feminine and vice versa; such worldspread tradition of humanity as exogamy implies some degree of salutary collision between different family traditions and habits, and the person development of the children creates some contrast to their parents. In the Christian view, the otherness of the "neighbour" offers the most legitimate possibility of perceiving the most radical Otherness, which is the Transcendence of God Himself.
Neither Manichaean hate of all things "carnal" nor unconditioned praise of sex à la D.H. Lawrence (those extremisms are in some secret way complementary as are euphoric and depressive states of mind) is compatible with the Christian realism. Flesh in itself is no cause of evil, on the contrary, it is exposed to contagion "from above", that is, it can be infected by the egoistical, egocentric, and fallacious fluids of the human spirit. So the significance of any sexual wrong for Christian judgement is conditioned by the fact that it mostly indicates the presence of some spiritual wrong and because of that can be considered as a symptom. As for marital fidelity, it is considered in the Biblical contexts as a reflection of the supreme Covenant (berith) between God and His people, the same noun can be used in Hebrew for marriage and for Covenant (e.g. Mal 2,14).


Download article