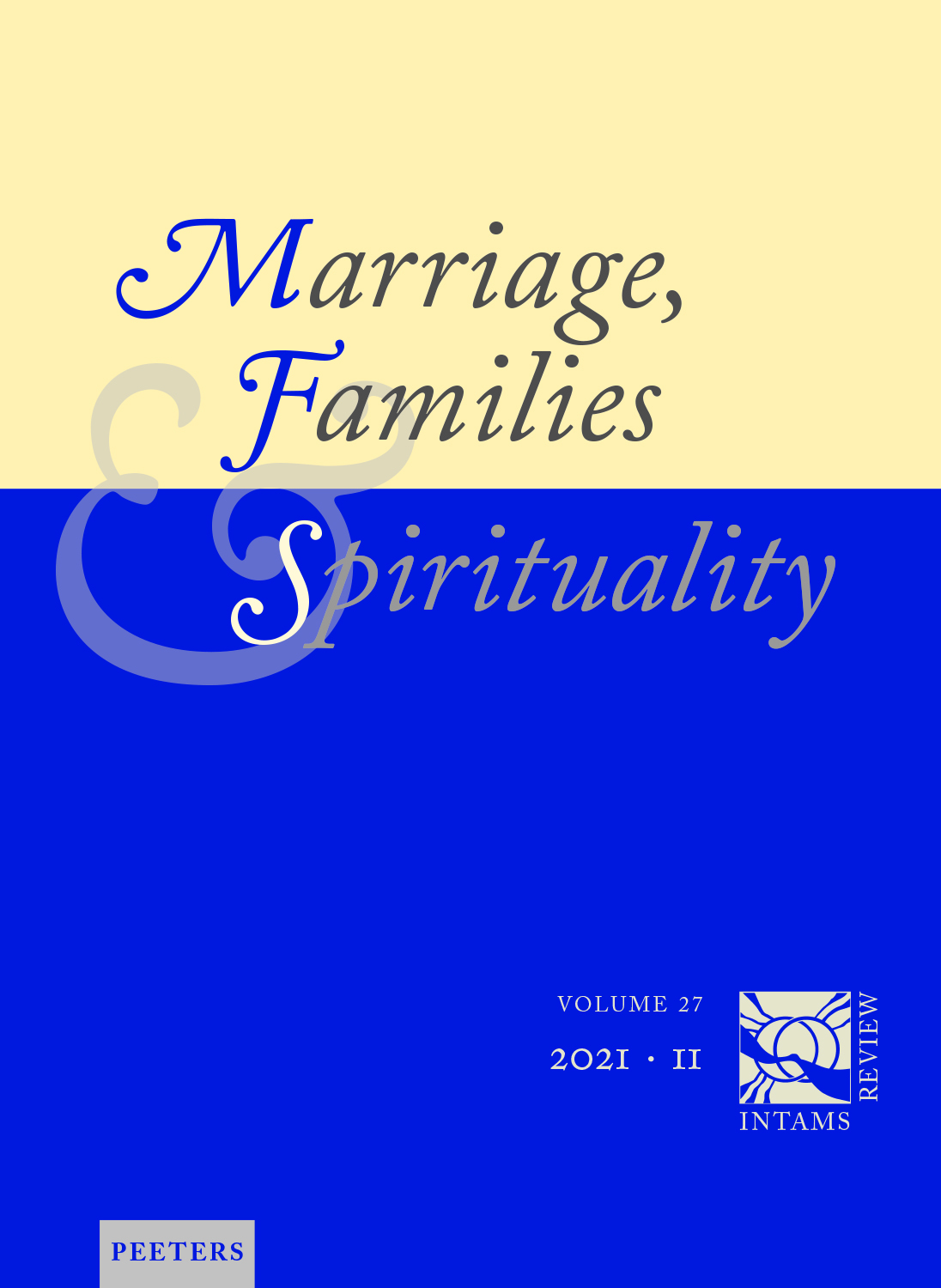 Document Details :

Title: Marriage as an Ascetic Practice
Author(s): ROGERS, Eugene F. Jr.
Journal: Marriage, Families & Spirituality
Volume: 11 Issue: 1 Date: Spring 2005
Pages: 28-38
DOI: 10.2143/INT.11.1.2014357

Abstract :
The article looks at the role of marriage in promoting holiness in people. Particularly it takes up the question of how it is that God brings people to sanctification in and through human sexuality. Christians claim a beneficial role for marriage in leading people to God. They thus claim that marriage transforms people by beginning to take them up into a life of community that participates, however remotely, in the community of One who loves, One who is loved, and One who celebrates, witnesses, and guarantees that love in the face (after the incarnation) of earthly difficulty and death. All forms of human commitedness to one another lead people on the path to holiness. Both traditional forms of sexuality, marriage and monasticism, involve a radical commitment of the body in regard to an other or others with whom life is shared, opening those involved to the radical vulnerability required in order to allow God's transformative love to work upon the person. The vulnerability of monasticism bears primary testimony that sexuality and all bodily desires find their enjoyment finally in God. In marriage, the spouses donate their bodies to one another to give time and space to sanctification's work. They do so also as a gift to the wider community to which they belong: they provide a model of embodied reconciliation and a place of hospitality to others, including their own or adopted children. In fact the scriptures and the Church's tradition often use marital metaphors to describe the kind of relationship to God that is the goal of both marriage and monasticism. The ascetic journey in monasticism is the intensification of desires as they become more and more focused on God. This is as well the ascetic journey that should be lived out in marriage. Both marriage and monasticism then engage the person in the discipline (ascesis) of holiness either through the radical commitment to one other or the communal commitment to every other and to God. Marriage as a path to holiness is best understood as a fundamentally ascetic practice in which human desire is elevated to participation in the love of God. The article concludes with a meditation on how same-sex couples participate in this same elevation of desire found in traditionally conceived marriages. It seems, the author contends, that God is drawing homosexual persons to the same ascetic participation in divine love in and through their same-sex desires as these are embedded in lasting relationships.


Download article