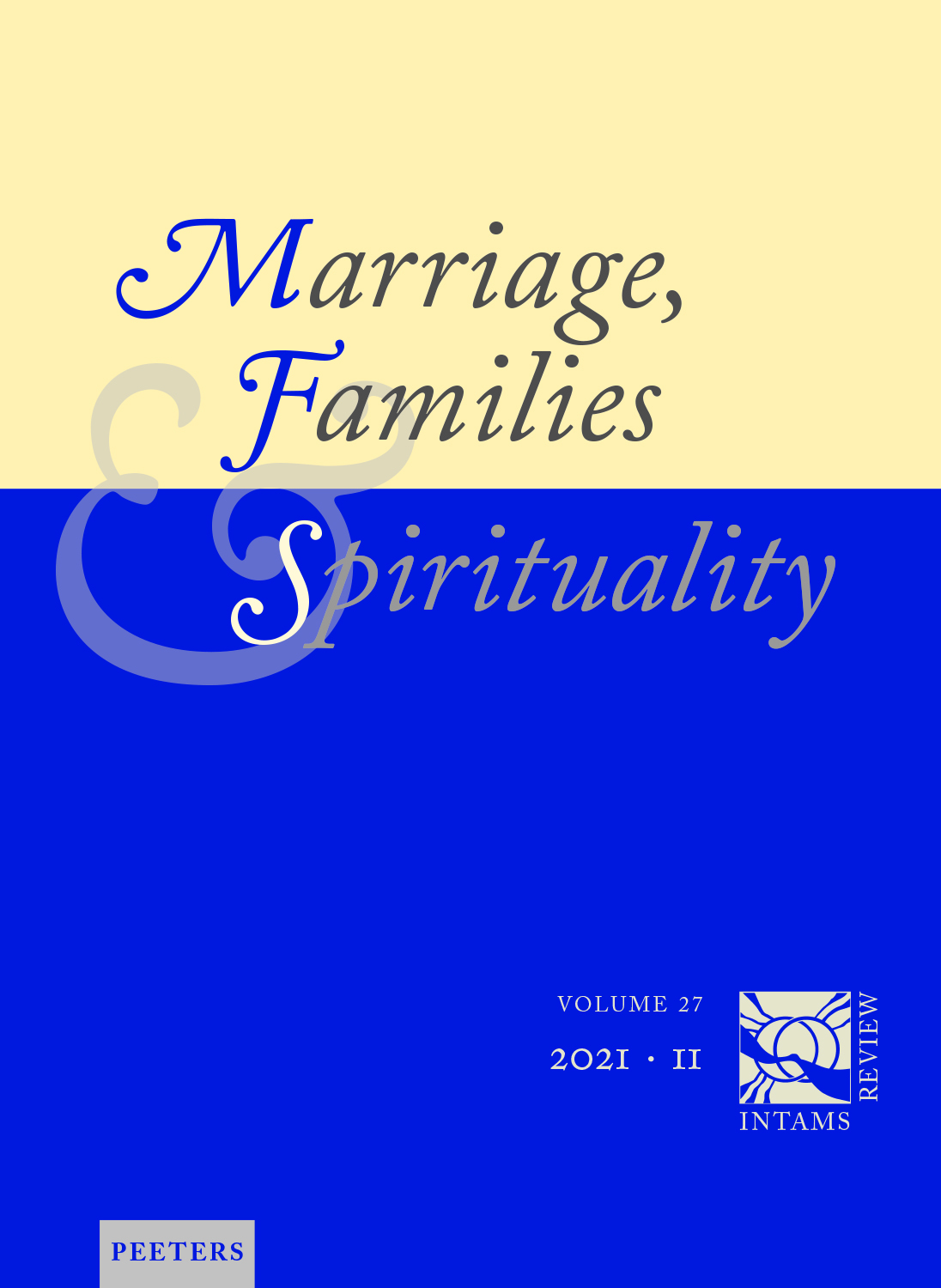 Document Details :

Title: Consecrated Love
Subtitle: A Philosophical Reflection on Marriage
Author(s): DESMOND, William
Journal: Marriage, Families & Spirituality
Volume: 11 Issue: 1 Date: Spring 2005
Pages: 4-17
DOI: 10.2143/INT.11.1.2014355

Abstract :
Humans live many types of bonds with one another that stretch out through the vagaries of our human condition, our search of who we are in circumstances that are not always clearly defined. The special bond that the author focuses on is traditionally-defined marriage, an enduring constancy of the human condition that has come under attack in the modern world. The article proposes a philosophical reflection on marriage that invokes a religious conception, arguing that we are most elementally religious beings. Historically, philosophers, unmarried for the most part, are, when not silent, disdainful in referring to marriage. The mad ecstasis beyond self that is falling in love and that can lead to marriage is the antithesis of rational and autonomous reflection. Hegel, however, presents marriage in a better light. He points to the fact that marriage situates eros in a context of ethical responsibilities and commitments and thus spiritualizes it (by making it part of the public domain of the "objective spirit"). Rationalized, objectified existence in the modern world, as well as its subjectifying, self-valuing trend, are both in conflict with the intimacy of being that is expressed in the ecstasis of human nature. In trying to subject nature to our measure we limit it to strict conditions, clearly defining it according to our terms. Love, however, has an unclear beginning, grows before it can be antiseptically analyzed, and its unconditional nature is an indicator of an absolutely unconditional, of God. There are several types of love in which married love partakes. Eros, for example, is one that has its source in a lack that makes us reach out of ourselves as well as in an excess, a surplus energy of being that generates beyond itself. Agape too is defined by this surplus, although not often identified as such. Its generous, disinterested giving makes the other different loves possible. The agapeic dimension of married love, in its unconditional dedication and commitment to the mortal and the conditional aspects of life with one, particular other, references an endowing and consecrating source. Married love is a going out of, a going beyond oneself even when faced with the other's freedom to choose infidelity or betrayal. Although secular rationality may recoil at the thought of such an uncontrollable situation, the transcendency of married love is a consecration that flows from a supreme unconditional, from the religious space of the intimate universal.


Download article