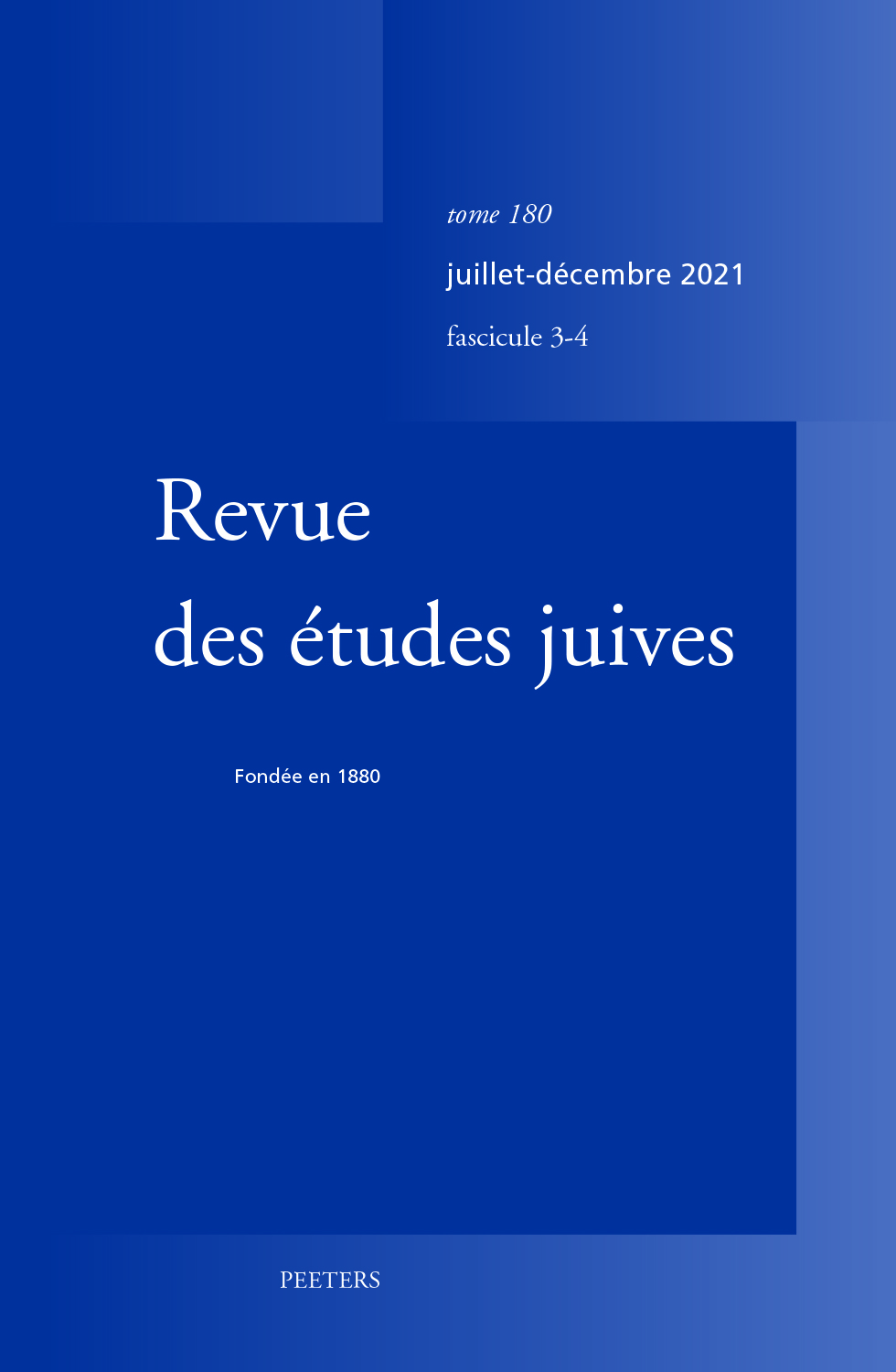 Document Details :

Title: Early Philosophical Commentaries on the Sefer Yeẓirah
Subtitle: Some Comments
Author(s): JOSPE, Raphael
Journal: Revue des Études Juives
Volume: 149 Issue: 3-4 Date: juillet-décembre 1990
Pages: 369-415
DOI: 10.2143/REJ.149.3.2012736

Abstract :
Many of the early Jewish philosophers wrote commentaries or otherwise related in their works to the Sefer Yezirah; these include Sa'adia Ga'on, Dunash ibn Tamim, Shabbetai Donnolo, Solomon ibn Gabirol, Judah ben Barzillai al-Bargeloni, and Judah Ha-Levi. Sa'adia established a tradition of interpreting Sefer Yezirah 1:1 ('He created his world by three sefarim') as meaning sefer (writing), sefar (number), and sippur (speech). Judah Ha-Levi, despite his reputation as an anti-rationalist philosopher and opponent of Aristotelianism, interpreted the three sefarim innovatively in Aristotelian terms of identity of the subject, act and object of intellection. The favorable attitude of many early Jewish philosophers towards the Sefer Yezirah contrasts sharply with the widespread attitude of silence or condemnation of another mystical text from the rabbinic period, the Shi'ur Qomah.


Download article