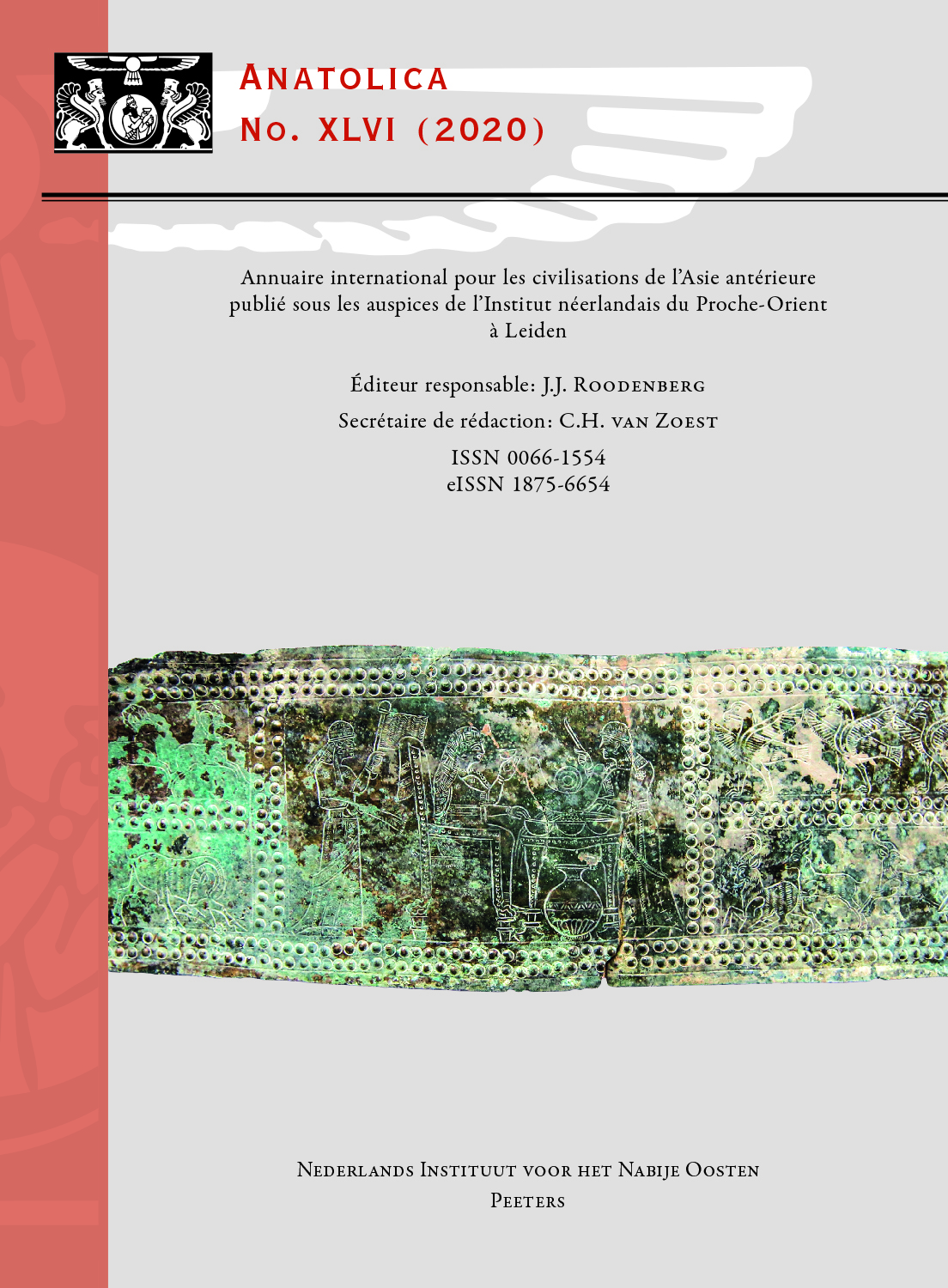 Document Details :

Title: The Upper Tigris Archaeological Research Project (UTARP)
Subtitle: A Preliminary Report from the 2003 and 2004 Field Seasons at Kenan Tepe
Author(s): PARKER, Bradley J. , DODD, Lynn , CREEKMORE, Andrew , HEALEY, Elizabeth , PAINTER, Catherine
Journal: Anatolica
Volume: 32 Date: 2006
Pages: 72-151
DOI: 10.2143/ANA.32.0.2012554

Abstract :
After three seasons of excavation of Kenan Tepe, members of the Upper Tigris Archaeological Research Project (UTARP) conducted an intensive study season during the summer of 2003. The 2003 study season was meant to allow us concentrated time, not only to process our existing data and prepare it for publication, but also to plan research strategies for future field seasons. The 2003 study season was followed by a fourth season of excavation during the summer of 2004. The 2004 field season was meant to act as a foundation for a more focused excavation strategy that will be implemented in the second phase of our research at Kenan Tepe. For this reason we focused on several key questions that would shape our future direction. To implement this strategy, UTARP team members conducted eight operations in four areas of the site and began a remote sensing survey. What follows is a preliminary report of the research carried out during the 2003 and 2004 field seasons.


Download article