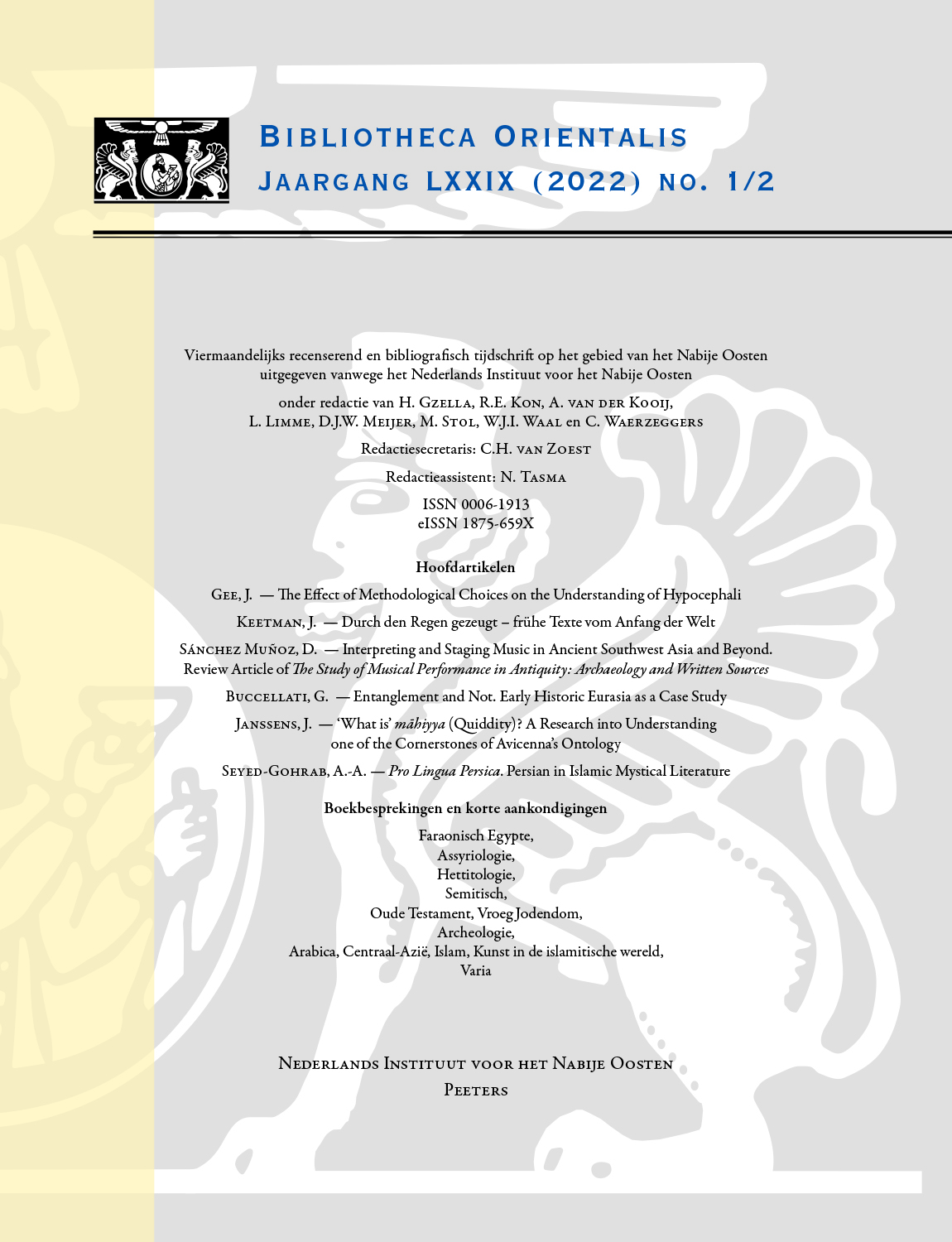 Document Details :

Title: Christelijke Egypte
Author(s):
Journal: Bibliotheca Orientalis
Volume: 62 Issue: 5-6 Date: september-december 2005
Pages: 517-532
DOI: 10.2143/BIOR.62.5.2011737

Abstract :
LAYTON, B. — Coptic Gnostic Chrestomathy. A selection of Coptic texts with grammatical analysis and glossary. Éditions Peeters, Leuven, 2004.

BOUD'HORS, A. — Ostraca grecs et coptes de Baouit des fouilles de Jean Maspero à Baouit. O.Bawit IFAO 1-67 et O.Nancy (Bibliothèque d'études coptes 17). Institut
Français d'Archéologie Orientale du Caire, Cairo 2004.

SCHMITZ, F.-J. — Das Verhältnis der koptischen zur griechischen Überlieferung des Neuen Testaments: Dokumentation und Auswertung der Gesamtmaterialien beider Traditionen zum Jakobusbrief und den beiden Petrusbriefen. (Arbeiten zur neutestamentlichen Textforschung, Bd. 33). Walter de Gruyter & Co., Berlin/New York, 2003.

SCHMELZ, G. — Kirchliche Amtsträger im Spätantiken Ägypten nach dem Aussagen der griechischen und koptischen Papyri und Ostraka. K.G. Saur Verlag, München,
2002.

ZIBAWI, M. — Images de l'Égypte chrétienne. Iconologie copte. Éditions Picard, Paris, 2003.


Download article