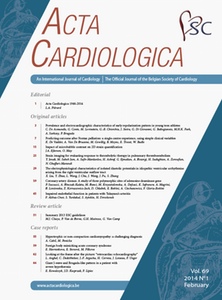 Document Details :

Title: Changes in all-cause and cardiovascular mortality rates in Eastern Europe
Subtitle: A missed opportunity
Author(s): KESTELOOT, Hugo
Journal: Acta Cardiologica
Volume: 56 Issue: 5 Date: October 2001
Pages: 273-275
DOI: 10.2143/AC.56.5.2005686

Abstract :
Whenever rapid and significant changes in mortality rates in populations occur, the possibility to identify the causes of these changes are optimal. Genetic factors can be eliminated from the start and the causes must be environmental. High levels of mortality rates and rapid changes from both all-cause and cardiovascular diseases (ICD9; 25-30) have been occurring in Eastern Europe during the last 20 years. In the past, data from Hungary and the former Czechoslovakia were used almost exclusively for the study of the mortality rates in Eastern Europe but since the collapse of the Soviet Union, data from 1986 onwards became also available for different former Soviet republics.