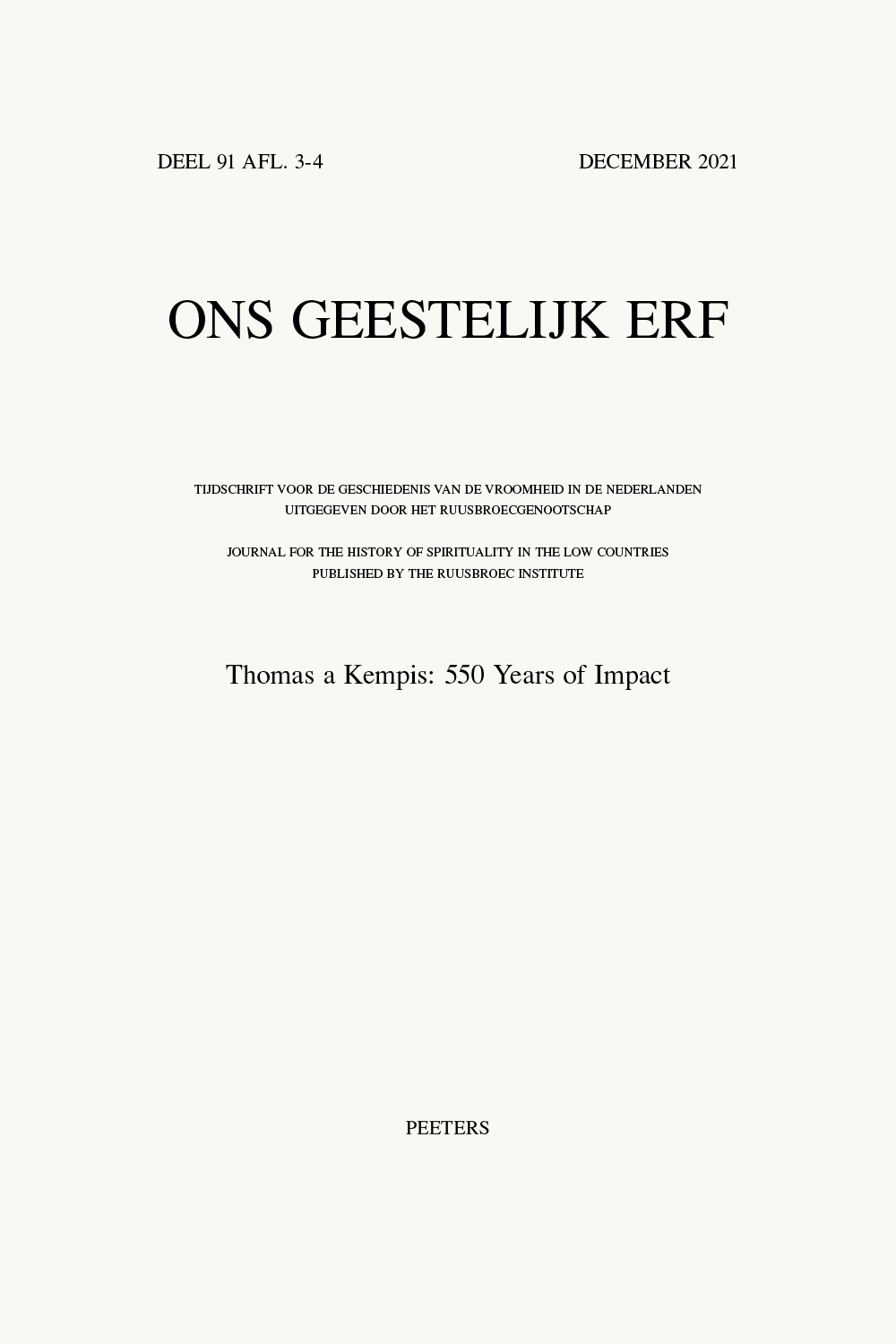 Document Details :

Title: Willem Jordaens
Subtitle: Auteur en vertaler
Author(s): SCHEPERS, Kees
Journal: Ons Geestelijk Erf
Volume: 78 Issue: 1 Date: Maart 2004
Pages: 29-49
DOI: 10.2143/OGE.78.1.2005681

Abstract :
Willem Jordaens, being the translator of some of Ruusbroec's Middle Dutch treatises into Latin, and being the author, with certainty, of some works in Latin, is in principle a most unlikely candidate to have written the scholarly mystical-theological treatise De mondkus in Middle Dutch. The questions this observation raises are dealt with in this article.
The article gives the status quaestionis with regard to Jordaens's work as a translator and author. His reputation as a competent and conscientious translator, that in the past was sometimes damaged by the suggestion that he distorted Ruusbroec's work, is established beyond doubt by a comparison between Ruusbroec's doctrinally most contentious phrases and Jordaens's translation.
It is argued that it is anything but certain that Jordaens wrote as many Middle Dutch works as in generally believed. The case of De mondkus is discussed extensively. The fact that some passages in De mondkus are near identical with some of the additions that Jordaens made in De ornatu, does for the moment make the scale tip in favor of accepting Jordaens as the author of De mondkus.


Download article