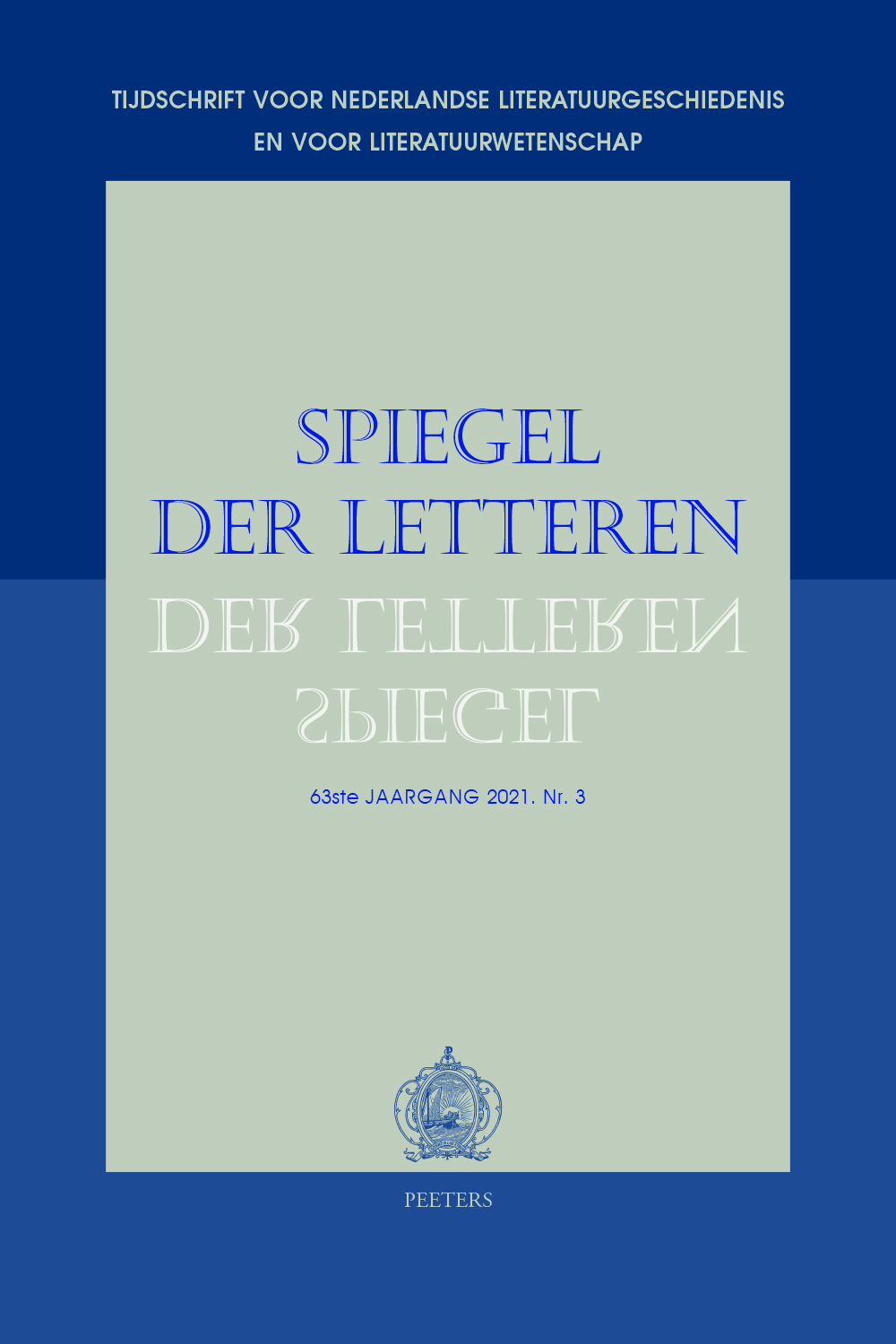 Document Details :

Title: 'Exaltons donc les deux cultures'
Subtitle: Arie relaties tijdens het interbellum
Author(s): BREMS, Elke , MEYLAERTS, Reine
Journal: Spiegel der Letteren
Volume: 47 Issue: 3 Date: 2005
Pages: 221-249
DOI: 10.2143/SDL.47.3.2005354

Abstract :
In the context of the Belgian federalist state, historical literary research is usually inspired by the increasing alienation between the francophone and dutch-speaking cultures and tends to ignore the cross-cultural contacts and activities that were crucial to the Belgian cultural climate up to the Second World War. This article wants to redress that anachronism by focusing precisely on those cross-cultural contacts. It wants to map the relative power between the two languages and cultures as perceived by the (inter)cultural actors, by studying discourses concerning the 'other' culture in two literary magazines, La Revue Générale and Dietsche Warande en Belfort. In this way, the article will unfold the dynamics of the changing relations between the two Belgian cultures during the interwar period. La Revue Générale defined Belgian literature as monolingually French, thus ignoring the existing bilingualism. Dietsche Warande en Belfort, on the other hand, tried to defend the idea of two complementary literatures. In their efforts to make these positions explicit and to defend their views, both magazines strategically used geographical, cultural and political labels like 'Flemish', 'French', 'Walloon', 'Dutch', 'Latin', 'le Nord' and 'franskiljon'. In this way, they sought to structure their discourse about the 'other' culture and to define their own identity.


Download article