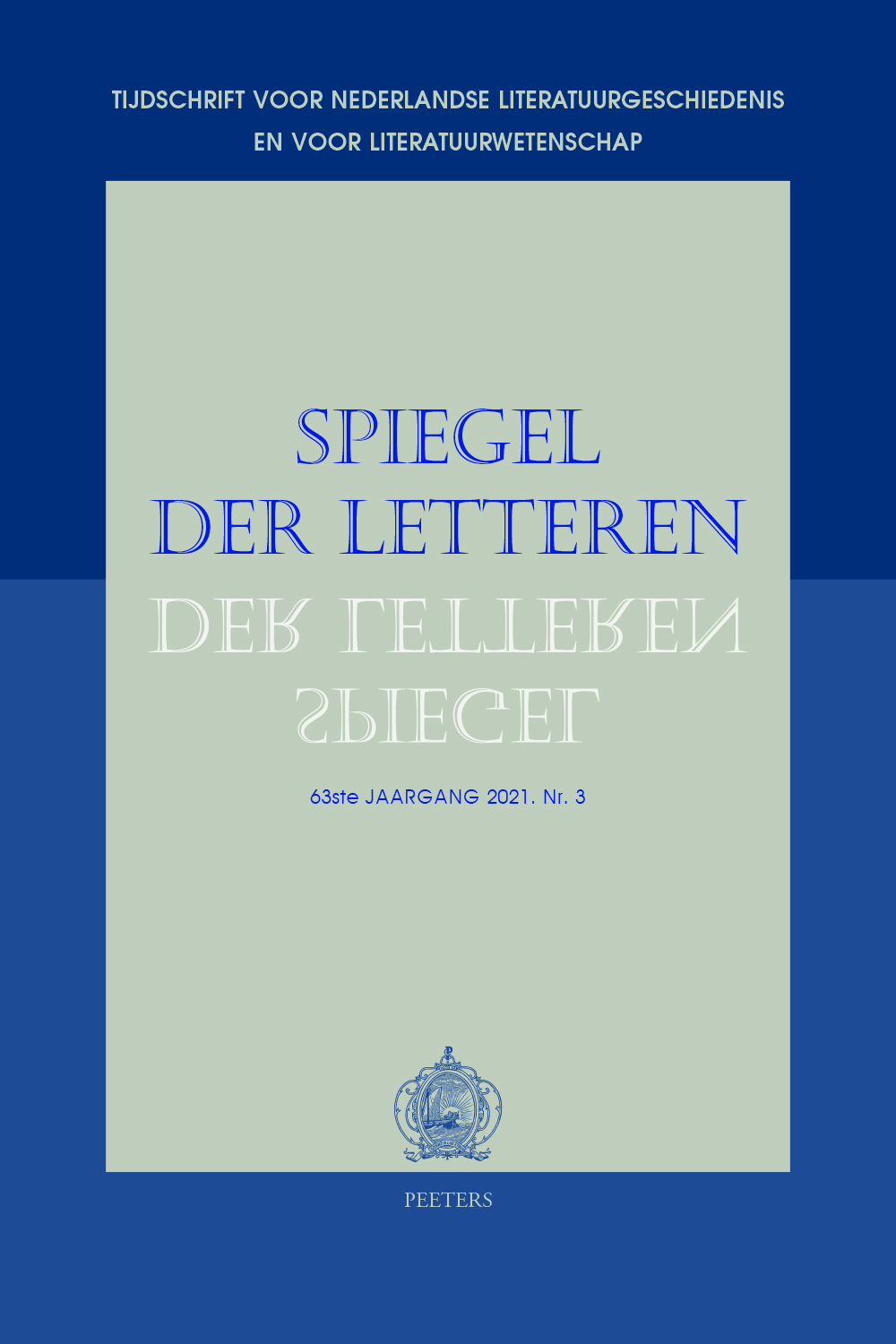 Document Details :

Title: 'Ontbonden in dien stroom de puurste pracht!'
Subtitle: Moens' veelvuldige volk en de Duitse bezetter
Author(s): VANFRAUSSEN, Evelin
Journal: Spiegel der Letteren
Volume: 47 Issue: 4 Date: 2005
Pages: 355-376
DOI: 10.2143/SDL.47.4.2005199

Abstract :
During the 1930s en 1940s the poet and essayist Wies Moens (1898-1982) wrote his own version of the nationalist narrative, in which a people in crisis has to recover its essence following the guidance of an intellectual elite. This article looks in particular at the role Moens attributed to the German occupying forces, by examining his definition of 'the people' as well as the function and qualities he ascribed to the artist and the work of art. Detailed readings of his essay Nederlandsche letterkunde van volksch standpunt gezien (1941) and a speech he delivered on the authority of the VNV Onze volksche adel (1942) are complemented by short analyses of fragments from his essays on flemisch authors, Verschaeve, De Clercq, Dosfel or Van den Oever, and from his epic poem Het spoor (1944).


Download article