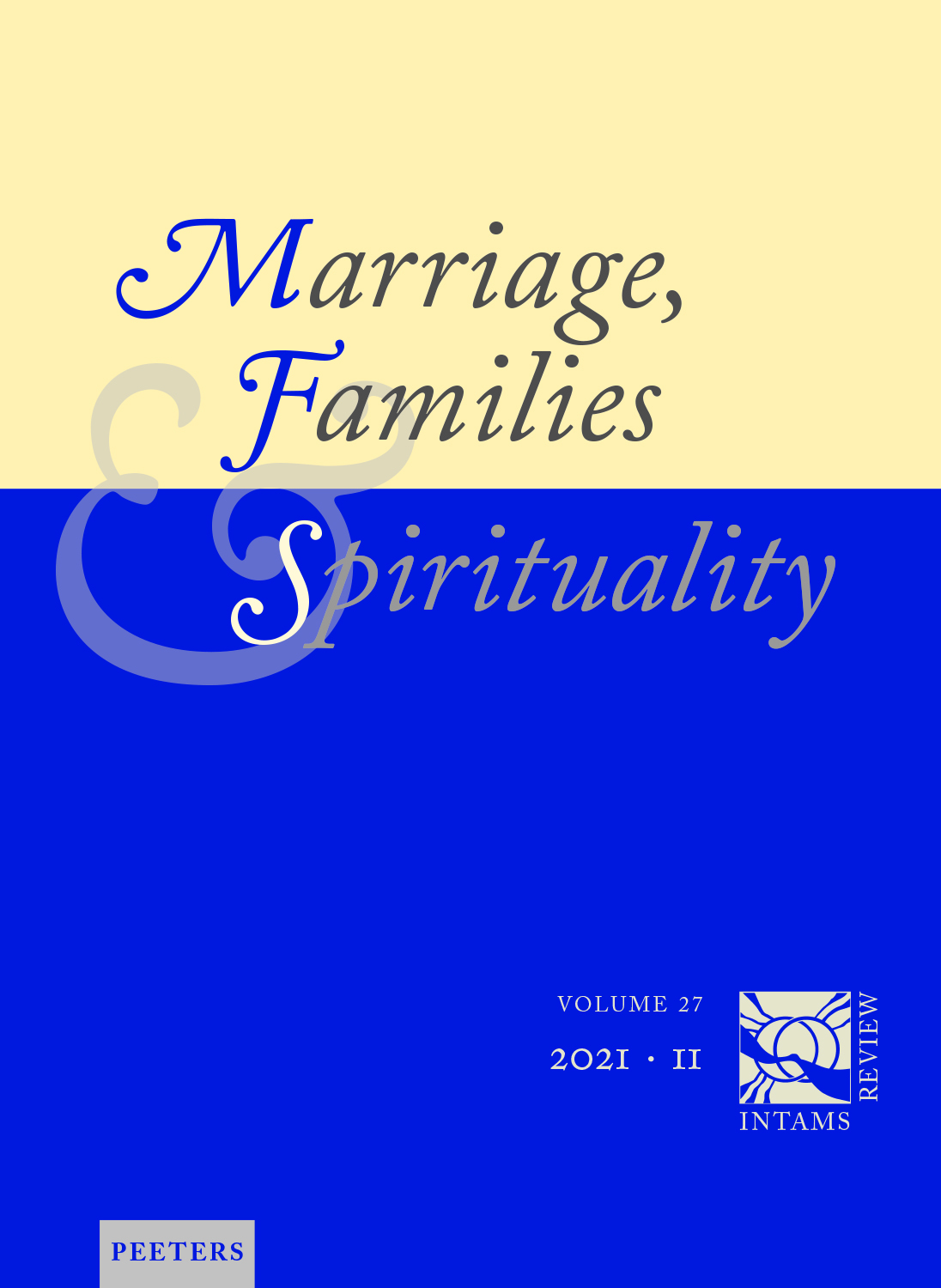 Document Details :

Title: Theological and Pastoral Reflections in Interchurch Marriages
Author(s): LAWLER, Michael G.
Journal: Marriage, Families & Spirituality
Volume: 6 Issue: 2 Date: Autumn 2000
Pages: 199-214
DOI: 10.2143/INT.6.2.2004584

Abstract :
The author begins with a theological meditation that shows how faith and baptism in the one Church of Christ are the foundations for a fundamental communion between interchurch couples. It is true that each partner is baptised in a particular church, but neither the Catholic nor any other Christian Church can claim to be simply identical with the one universal Church of Christ. Therefore the one baptism is the shared Christian basis of an interchurch marriage, and it cannot be damaged by any sort of subordinate confessional differences.
Drawing on recent studies by the Creighton University Center for Marriage and Family on interchurch marriages, the author deduces certain concrete postulates for the ministry of marriage preparation. Marriage preparation in the Christian churches ought to be better adapted to the growing number of transconfessional marriages than it is at present. It ought to: 1) clarify the facts about differences in belief and religious practice, 2 ) give help for a joint practice of faith, 3) give help to cope with the kind of pressures from parents that often create the potential for conflict in the forthcoming marriage. Since the religious union is exposed to particular pressures in interchurch marriages, the churches have every reason to make a special effort to accept and welcome such couples and families.
The author then goes on to consider the exceptional case regulations under which spouses of other confessions may, according to the CIC and the Ecumenical Directory, be admitted to the Eucharist in the Catholic Church. With regard to the spiritual difficulties of the couples in question, he argues that though these instructions should not be ignored, they should not be made unnecessarily strict either. These anticipated "exceptional cases" should not be interpreted as single unrepeatable events (as recently in the teaching document on the Eucharist issued by the British and Irish bishops), for the spiritual difficulties in which the couples in question may find themselves will persist.


Download article