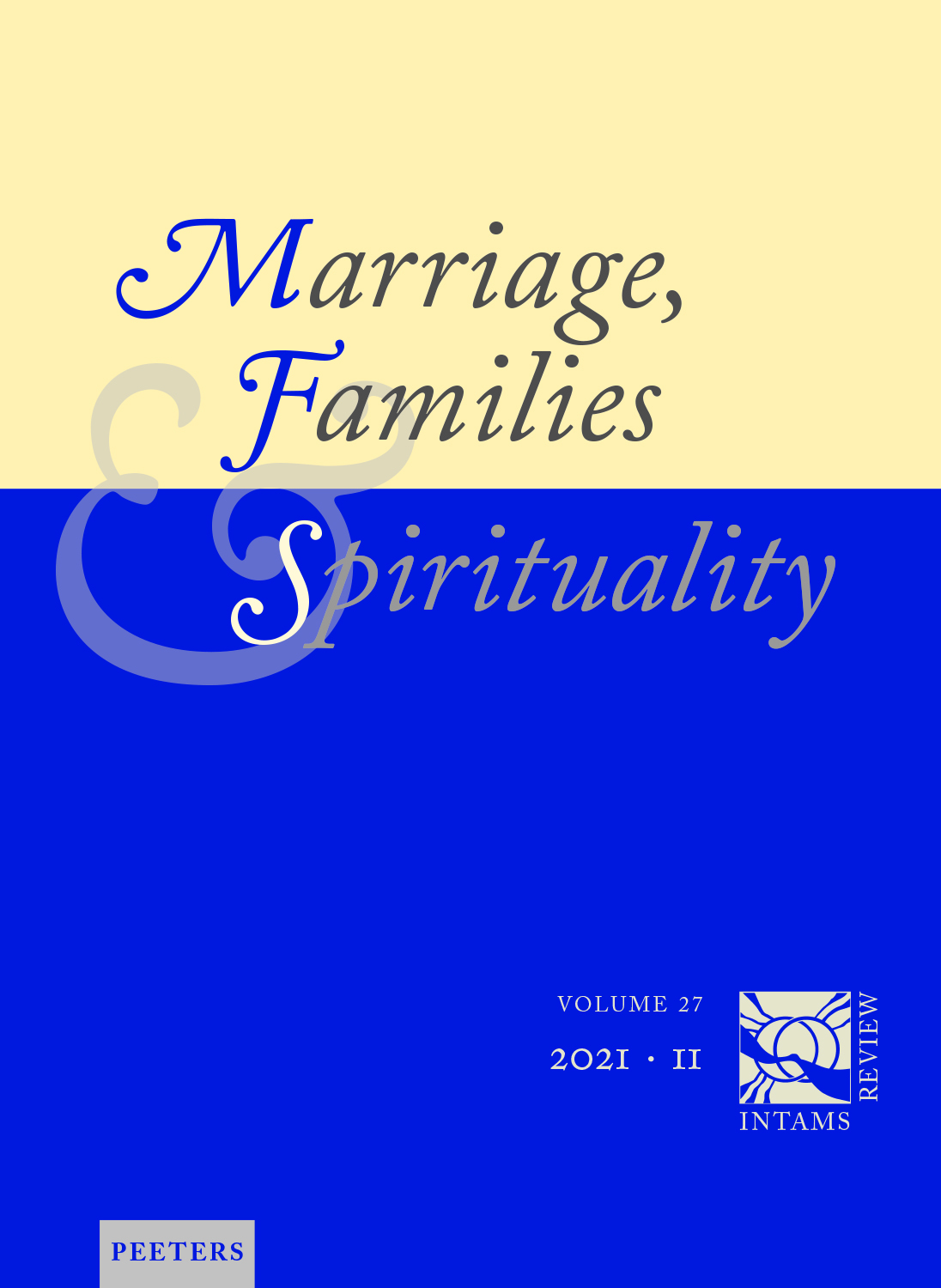 Document Details :

Title: Preparing for Marriage
Subtitle: What Pastoral Marital Counselors Should Know about Religious Belief, Psychological Health, and Marital Outcome
Author(s): SULLIVAN, Kieran T. , FITZGERALD, Paul J.
Journal: Marriage, Families & Spirituality
Volume: 7 Issue: 1 Date: 2001
Pages: 68-77
DOI: 10.2143/INT.7.1.2004533

Abstract :
Psychologists and sociologists have been studying the relationship between religiosity and family life for over fifty years, asking how various aspects of religious belief and practice are related to marital satisfaction and stability. Researchers have focused on three questions: Does membership in a particular Church or denomination affect marital outcome? Are religiously homogenous marriages more stable and/or more satisfying than the marriages of spouses of different faith traditions? Is a higher level of religiosity related to higher marital satisfaction and/or a lower likelihood of divorce? The following conclusions can be drawn for the pastoral praxis:
Evidence suggests that ministers ought not to assume that a couple is at low risk for divorce simply because they are both Catholic, or because they are very religious. Basic demographic variables are often better predictors of divorce today than are religious affiliation or levels of religiosity. If some circumstances are present (for example, financial pressures, psychological disorders, or drug and alcohol problems), marriage preparation ministers should address these factors and make appropriate referrals to trained therapists for further exploration of these issues. - Though higher levels of religiosity per se are not a guarantee of marital success, yet religious faith does help in many marriages. However, certain psychological difficulties will probably be aggravated by unreflected and misdirected religiosity. - The engagement period is perhaps the most propitious moment to address those spiritual and relational concerns that psychological profiling may surface. Generally, couples are focused during this period of time on their relationship. As they move through the interview process, the sessions of counseling, and planning the ceremony, they are apt to want to work on problem areas in their relationship and on undergirding areas of strength. - Church ministers engaged in work with recently married couples should be on the lookout for "red flags", markers that suggest that a couple may be more vulnerable to divorce or grave marital discord (marriage at a young age, lower socio-economic levels, parental divorce, high levels of neuroticism, high levels of stress, poor communication skills, a family history of domestic violence). - While good marriages may well be "made in heaven", they are not made whole and sound simply by a good preparatory process. Sacramental marriages will continue to need spiritual sustenance and psychological support in the Church community through the years, in sunny and stormy seasons alike.


Download article