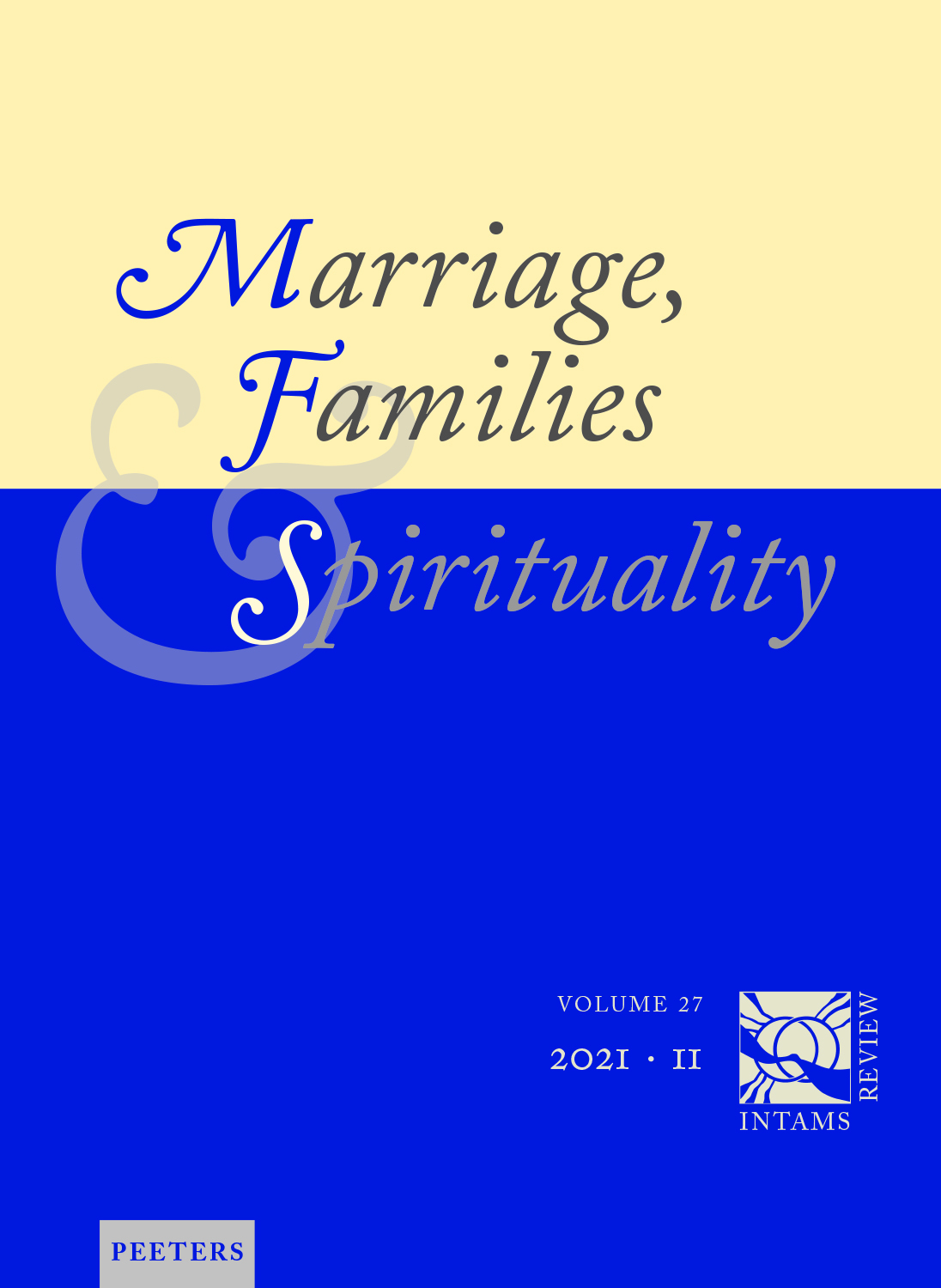 Document Details :

Title: Becoming Married in the Catholic Church
Subtitle: A Traditional Postmodern Proposal
Author(s): LAWLER, Michael G.
Journal: Marriage, Families & Spirituality
Volume: 7 Issue: 1 Date: 2001
Pages: 37-55
DOI: 10.2143/INT.7.1.2004531

Abstract :
This essay is about the process of becoming married in the living Catholic tradition of past and future. As it reflects on the history of marriage in the West, it necessarily uncovers two facts about the phenomenon contemporary society calls non-marital cohabitation. First, despite the present hysteria, cohabitation is nothing new in either the Western or the Catholic traditions; second, as practiced both in the past and in the present, Western cohabitation is not unlike the African cohabitation. The essay develops in three cumulative sections.
The first section considers the contemporary phenomenon of cohabitation and its sharp increase in Western countries. There is evidence that the strong link between pre-marital cohabitation and marital instability that was found in earlier studies becomes progressively weaker. Findings indicate the importance of including cohabitation in research on the marriage process and that ignoring cohabitation misrepresents that process in its contemporary form.
The second section unfolds the Western and Christian historical tradition demonstrating that up to the Council of Trent (in England until the Hardwicke Act in the mid-eighteenth century) consent could be given in either the future tense (consensus de futuro) or the present tense (consensus de praesenti). When it was given in the future tense, the result was called betrothal, and the process from cause (consent) to effect (betrothal) was known as sponsalia or spousals, that is, the couple became spouses. When consent was given in the present tense, the result was called marriage, and the process from cause (consent) to effect (marriage) was known as nuptialia or nuptials, that is, the couple became wedded.
In the third section the author suggests that in order to respond to the processual nature of interpersonal love in today's cultural context, the Church should return to the pre-Tridentine marital sequence which is: betrothal (with appropriate ritual ceremony to ensure community involvement) - pre-nuptial cohabitation including sexual intercourse and possible fertility - ceremonial wedding to acknowledge and to mark the consummation of both valid marriage and sacrament. In such a marital process pre-nuptial sexual intercourse would meet the legitimate Catholic and social requirement that the sexual act must take place exclusively within a stable marriage.


Download article