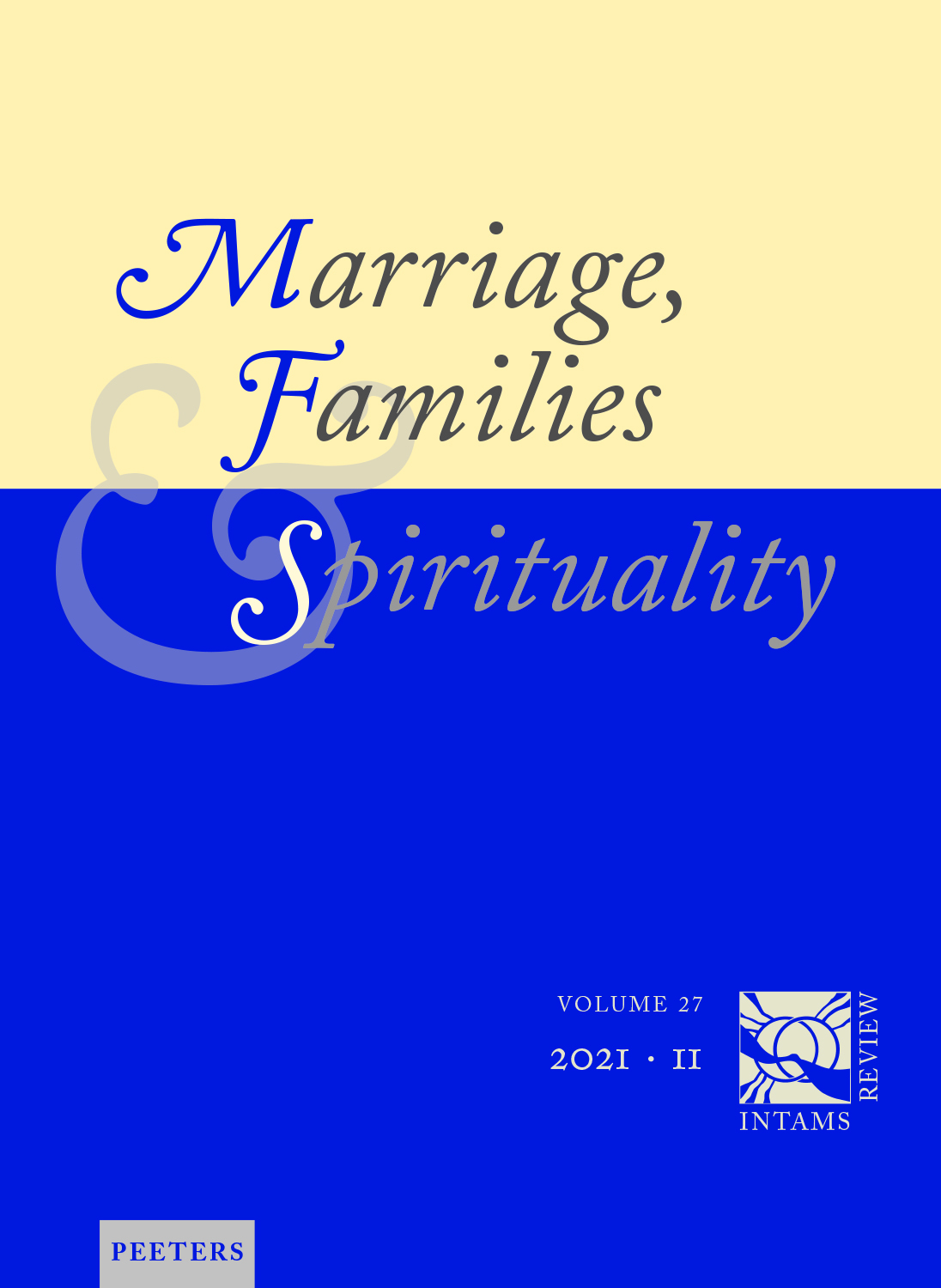 Document Details :

Title: La liturgia e l'esperienze spirtuale della vita matrimoniale
Author(s): GRILLO, Andrea
Journal: Marriage, Families & Spirituality
Volume: 7 Issue: 2 Date: 2001
Pages: 169-181
DOI: 10.2143/INT.7.2.2004515

Abstract :

The Liturgy and the Spiritual Experience of Married Life

The authentic conjugal spirituality springs from the affirmation that there is a "liturgical structure" to the act of faith. This thesis can be sustained only at the cost of reexamining the restriction of the liturgy to simply the level of "expression" of faith (protestatio fidei), and seeing it instead as part of the experience of faith (actus fidei). Liturgy can be the fullest experience of Christian life only when it is also its fullest expression. This expression, in turn, shapes the daily experience of the Christian.
Since the liturgy provides the fundamental experience and expression of what it means to live marriage as Christians, a Christian marital spirituality develops within the liturgy itself. The liturgy allows the couple to develop its spirituality. Further, the marriage can be said to be spiritual to the extent that it is eucharistic. The ordinary and continual celebration of the Eucharist shapes Christian experience and gives it its expression. It is only within this eucharistic context that the couple discovers what it means to live together as Christians in such a way that their love manifests Christ's love for the Church. This liturgical context allows the couple to witness to the fact that (1) humans are naturally relational; (2) the person is most fully him or herself when in relation to another; (3) when humans are fully themselves, they are most capable of manifesting the love of the Triune God; (4) this relational quality is most clearly manifested in the lives of couples when they can adequately give expression to their experience; and (5) this expression and the experience which it relates are perfected within the liturgy.
Once this is recognized, it remains to be discovered how exactly the ordinariness of the "conjugal experience of faith" represents an irreducible form of the experience and proclamation of the gospel of Jesus, Lord and Savior. The initial sketch of some concrete paths in this direction, giving some forms of the "domestic liturgy", cannot forget that in the liturgical act the couple and the family go out of themselves in order to find themselves in the larger space of an ecclesial community. In fact, the liturgy assures this radical opening of the couple and the family by proposing to them an experience of married Christian life brought to expression.


Download article