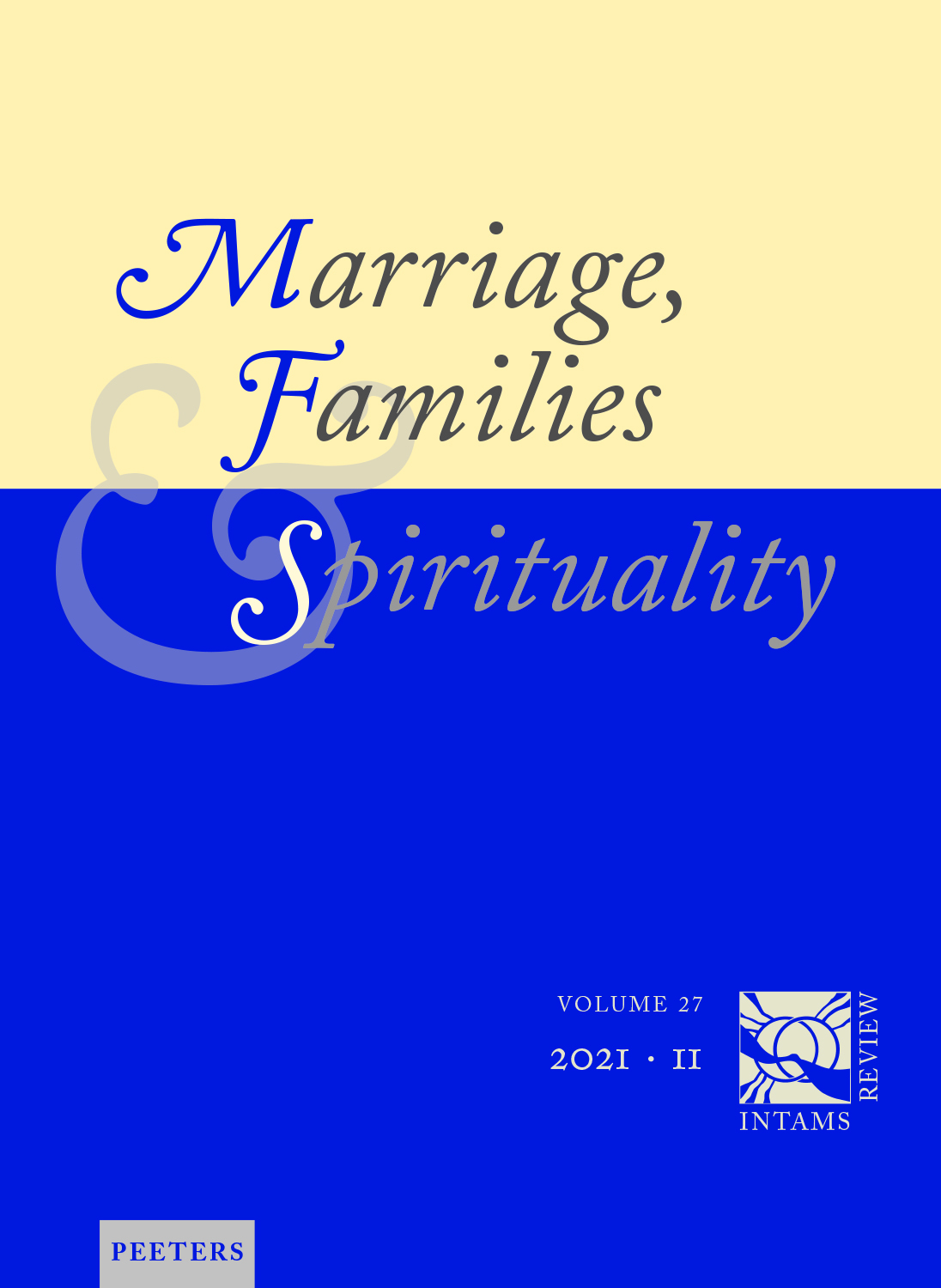 Document Details :

Title: Crossing the Class Lines
Subtitle: A Postmodern Reconsideration of Marriage
Author(s): DOOLEY, Mark
Journal: Marriage, Families & Spirituality
Volume: 7 Issue: 2 Date: 2001
Pages: 145-156
DOI: 10.2143/INT.7.2.2004513

Abstract :
This article attempts to reappraise the role of the institution of marriage from a postmodern perspective. Its primary contention is that we ought not to think of postmodernism as something that undermines and threatens marriage, commitment, value, and life-long relationships, but something that enhances and reinforces them.
The author argues that the pre-postmodern world — the one in which we presently live — is characterized by traditional enmity, rivalry, and division. Postmodernism in its various forms is united in its distrust of grand narratives, of theories that claim to be universal or to reflect an ahistorical, trans-cultural situation. These theories cover over and erase differences that do not support their depiction of reality. Postmodernism argues that no one theory can do adequate justice to the manifold interaction of people, ideas, and culture that constitute our history. Traditional identities may seem solid and pure, but they are much more fractured than anything postmodernism might envision. Any claim to ethnic or cultural superiority requires forgetting the many ethnic and cultural threads which make up our identity. The grand narratives, which have been our common means of understanding ourselves in the pre-postmodern world, support and encourage ethic divisions and racial disharmony. Postmodernists call for a more universal sense of identity, one in which such divisions are overcome in an effort to establish a multi-cultural global alliance.
Marriage has been instrumental in reinforcing division and racial difference, but need not be so. Marriage should become a place where hospitality and inclusiveness are promoted rather than a means of preserving "pure" racial and ethnic bloodlines. Married life itself should promote hospitality as one spouse reaches out to be enriched and to give of oneself so that the other may be enriched in turn. Cross-cultural interchange leading to romantic attraction between young people of different backgrounds should not be hampered but encouraged. Intermarriage between classes, castes, and religions is, it seems to the postmodernist, the only concrete way of bringing into effect a society free from inequality of opportunity. The postmodern task in education is to encourage imaginative identification with those of other backgrounds so that such bonds are more likely to occur. Marriage can thus be the key to dissolving age-old sectarian, racial, and social disharmony. The Christian importance of marriage is highlighted as it becomes the means for global integration and inclusion.


Download article