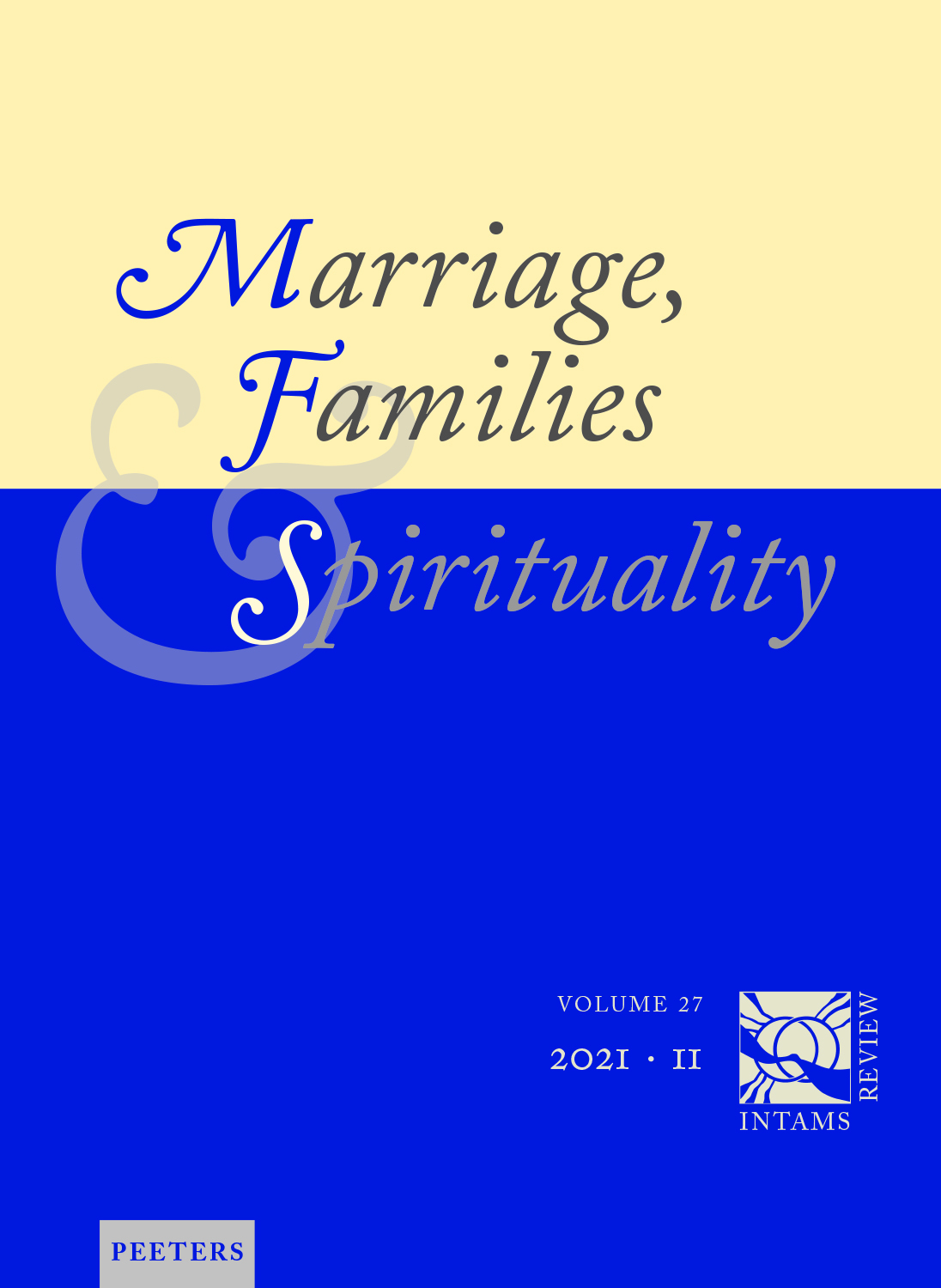 Document Details :

Title: Recovering the Meaning of the Sexual Body for Marriage
Author(s): BURGGRAEVE, Roger
Journal: Marriage, Families & Spirituality
Volume: 8 Issue: 1 Date: Spring 2002
Pages: 4-20
DOI: 10.2143/INT.8.1.2004492

Abstract :
The article examines significance of the sexual body in the understanding of marriage's importance in society. The author argues that by overlooking the specific difference that maleness and femaleness contribute in marriage, one risks losing the distinctiveness and importance of marriage. He seeks a renewed understanding of sexual difference by examining the premodern, modern, and postmodern attitudes in this regard. The premodern view is to see sexual difference as constitutive of identity and social position. Male and female are two different, hierarchically ordered, ways of being, each with their specific social and family roles. Difference guarantees a society in which men control the public sphere and women are restricted to the private. This resulted in the oppression and subjugation of women. The modern understanding of sexual difference, fashioned in reaction to this oppression, sees very little, if any, importance in biological sex. Men and women are equally suited for any aspect of society and should be interchangeable because it is their common humanity that counts. This emphasis on sameness provokes what can be called a postmodern return to a recognition of difference, to the acknowledgment that biological sex does establish a difference between men and women. The postmodern outlook points out that to overlook this difference is to overlook the body itself, resulting in the same dualism between body and spirit that drives premodern modes of thought. Christians have a contribution to make to this discussion. The fundamental Christian reality of the Incarnation is that Spirit and body have been irrevocably joined and that it is precisely in the (human) body that the (human) spirit is known and expressed. Marriage is a sharing of one's entire existence with another person; this sharing must take into account sexual difference. Further, marriage is the social expression of the sexual desire – sexual union confirms and enfleshes the marital vows. A difference at the level of biological sexuality is necessary for realizing biological fertility. Marriage is thus the privileged sign of human fruitfulness. It is also both the social link between members of society insofar as families are joined in marriage as well as the link from generation to generation in and through the children. Even though other forms of relationship may be important for society and may also be suitable environments for the raising of children, marriage is and should remain uniquely valued both by Christians and by society as a whole.


Download article