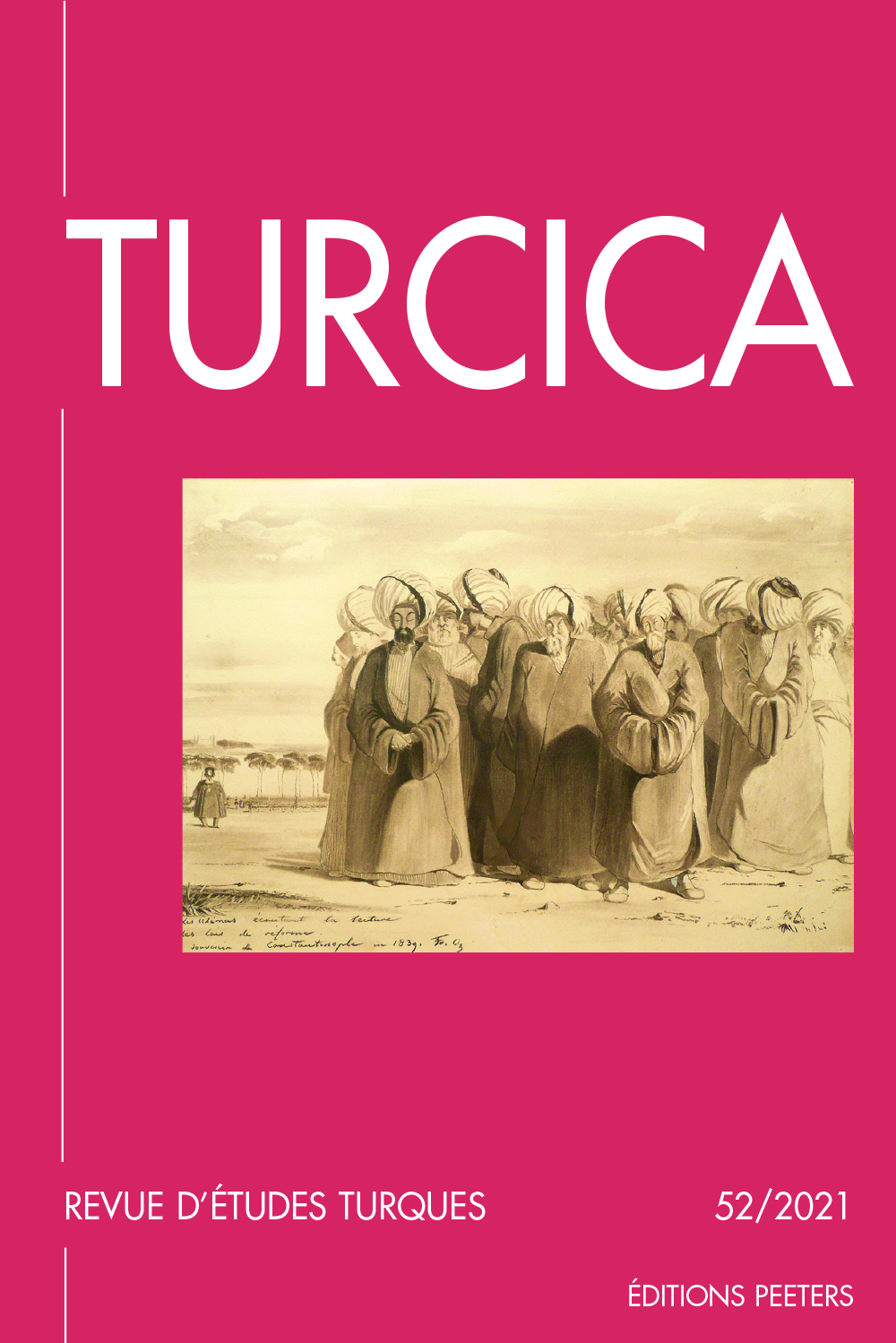 Document Details :

Title: Pèlerinage et commerce à l'époque ottomane
Subtitle: Les inventaires après décès de 135 pèlerins morts à Damas à l'aube du XVIIIe siècle
Author(s): ESTABLET, Collette , PASCUAL, Jean-Paul
Journal: Turcica
Volume: 28 Date: 1996
Pages: 117-162
DOI: 10.2143/TURC.28.0.2004340

Abstract :
Colette ESTABLET et Jean-Paul PASCUAL, Pèlerinage et commerce à l'époque ottomane à l'aube du XVIIIe siècle
L'étude porte sur 135 pèlerins qui, à l'aller ou au retour de leur voyage vers La Mekke, meurent à Damas entre 1686 et 1717. À leur mort, ces défunts sont chargés de biens dont le qadi, dans un inventaire après décès, dresse une liste minutieuse.
Beaucoup de voyageurs occidentaux ont, comme Hasselquist, insisté sur le rôle marchand de la caravane. L'analyse détaillée des objets que transportent ces pèlerins permet de faire le point sur la question. Seuls deux grands commerçants utilisent la caravane à des fins peut-être religieuses, mais également commerciales: ils sont chargés de riches et nombreux tissus indiens qui constituent la quasi-totalité de leurs bagages. Le commerce est un métier, et affaire de spécialistes. Le petit «trafic» auquel se livre la grande majorité des pèlerins ne peut être qualifié de commerce; leurs modestes transactions, qui couvrent peut-être une partie des frais du voyage, assurent surtout une gigantesque pulsation d'échange: la caravane respire au rythme du voyage, se vide des objets rassurants du quotidien et du domestique, pour se remplir des biens venus d'ailleurs, chargés de sacralité et d'exotisme.


---


Colette ESTABLET et Jean-Paul PASCUAL, Pilgrimage and Trade under the Ottoman Era at the Dawn of the Eighteenth Century
This study deals with 135 pilgrims who died in Damascus between 1686 and 1717 on their way to Mekka or back. These people were carrying goods listed in detail by the qadi in a probate inventory. The merchant role of the pilgrim caravan was stressed—as Hasselquith did—by many European travellers.
Detailed analysis of the luggage carried by the pilgrims enabled us to take stock of this question. Only two big merchants might have used the caravan for religious aims but it served mainly for commercial purposes: they carried a lot of luxurious Indian woven materials, which formed most of their luggage. Trade is a profession, a matter of specialists, and the petty "traffic" as done by most of the pilgrims cannot be considered as such. Nevertheless, their small dealings which covered part of the journey's expense, still entailed a huge exchange movement: the caravan lived along the travelling rhythms, leaving on the way domestic goods in order to fill up with consecrated and exotic items from elsewhere.


Download article