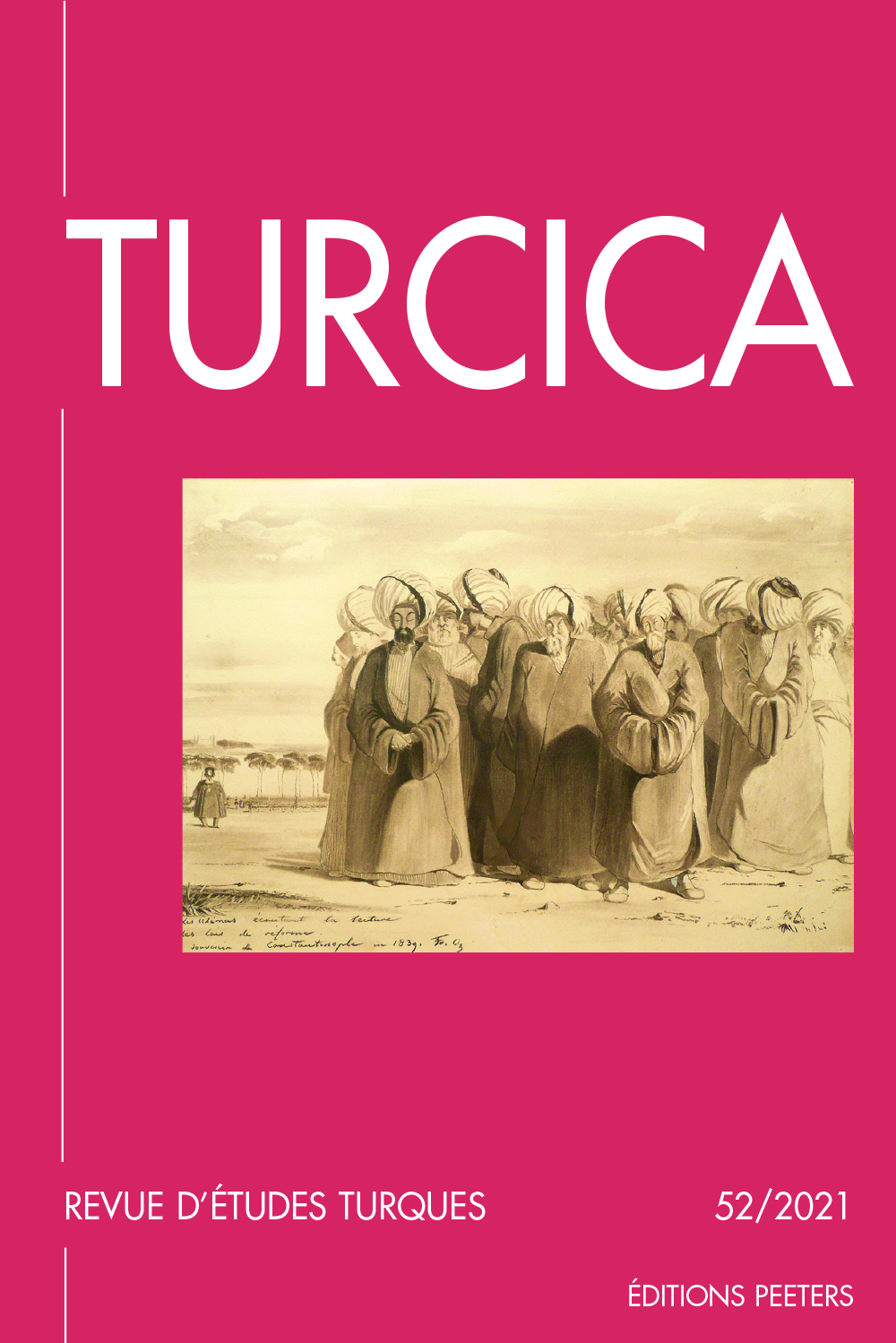 Document Details :

Title: Équivalents turcs du conditionnel
Author(s): YILMAZ, Selim
Journal: Turcica
Volume: 29 Date: 1997
Pages: 377-395
DOI: 10.2143/TURC.29.0.2004330

Abstract :
Dans cet article, nous avons essayé de classifier les marques turques du conditionnel en fonction de leurs valeurs modales, temporelles et énonciatives. Le principal objectif de notre recherche a été d'expliciter la place et le rôle des marques du conditionnel qui subsistent dans les énoncés turcs et de remarquer les phénomènes linguistiques lors de la traduction de ces énoncés en français. En conséquence, nous avons constaté dans notre corpus que la condition est exprimée en général au moyen du suffixe d'hypothétique se, alors que pour désigner le conditionnel, le turc fait souvent référence aux combinaisons du suffixe du passé di avec le suffixe d'aoriste r et le suffixe d'intentif ecek, selon la temporalité envisagée du processus.


---


Turkish Equivalents to the Conditional
In this article we have tried to classify the marks of the conditional in Turkish according to their modal, temporal and enunciative values. The main aim of our research is to explain the place and the role of the marks of the conditional still extant in Turkish utterances, and to study the linguistic phenomena linked to the translation of these utterances in French. We noticed in our corpus that condition is most of the time expressed through the suffix of hypothesis "-se" whereas the conditional is often expressed through a combination of the suffix of the past "-di", with that of the aorist "-r" and the suffix expressing intention "-ecek", according to the temporality of the process.


Download article