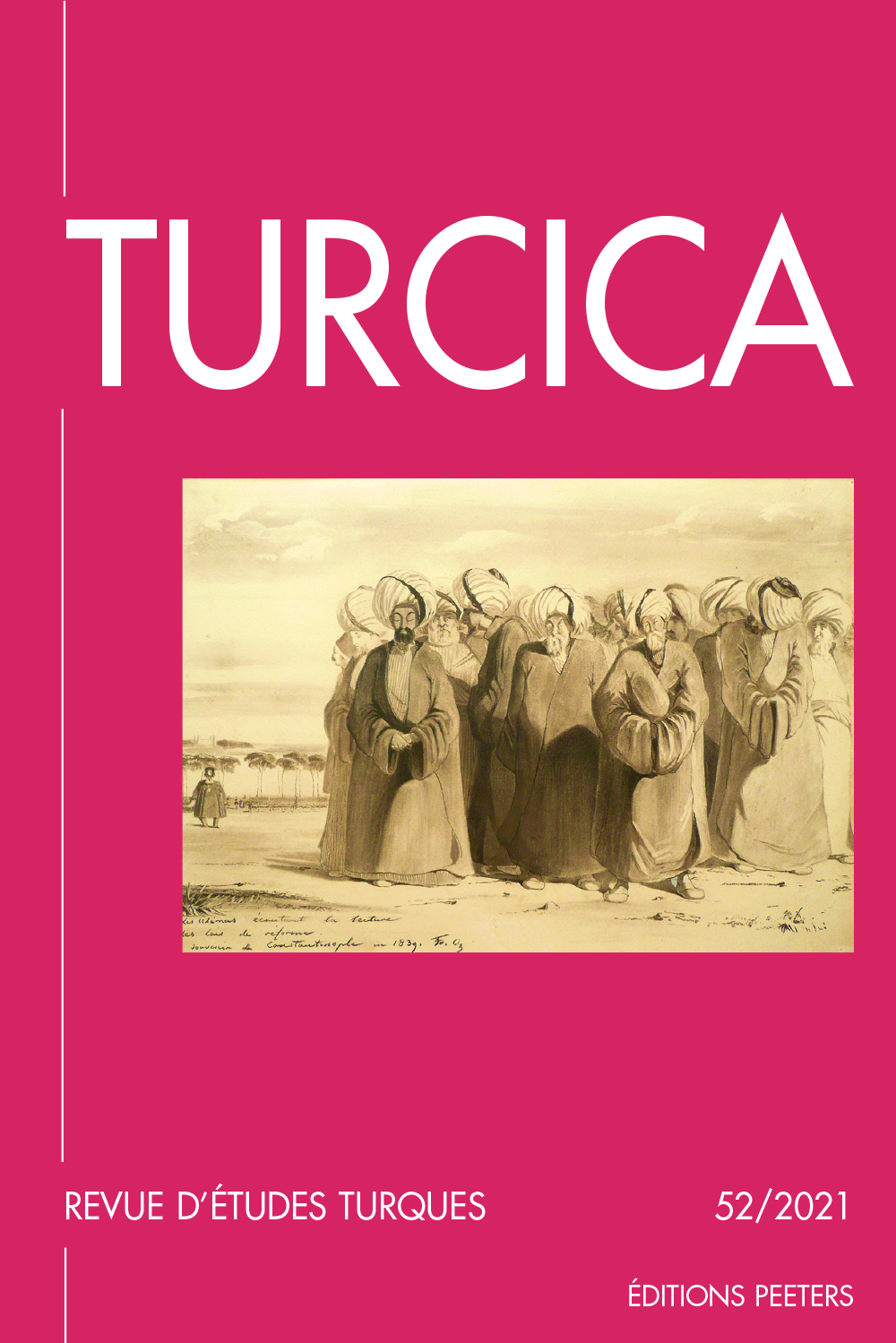 Document Details :

Title: Les marques morphologiques du nom et du verbe en turc contemporain
Author(s): URAS, Arsun
Journal: Turcica
Volume: 29 Date: 1997
Pages: 357-375
DOI: 10.2143/TURC.29.0.2004329

Abstract :
Dans cet article, nous avons essayé de présenter les divers suffixes nominaux
et verbaux sous une perspective morphologique des exemples écrits et oraux dans lesquels se positionnent les suffixes en question. Cette démarche a pour but de repérer non seulement la valeur syntaxique mais aussi la valeur énonciative de ces suffixes à l'aide des tracés mélodiques et des découpages morphologiques des énoncés analysés. Nous avons remarqué finalement que les suffixes de classe ajoutés au verbe, les suffixes de caspropres au nom, ainsi que les suffixes de dérivation en commun apportent une certaine richesse quantitative et qualificative aux deux classes lexicales au niveau de l'énonciation.


---


The Morphological Marks of Noun and Verb in Contemporary Turkish
Our aim in this article was to present different nominal and verbal suffixes through a morphological study of written as well as oral examples in which these suffixes can be found. We can thus highlight not only the syntactic value of these utterances, but also their enunciative value, through the analysis of the melodic line and the morphological division of the utterances. We will then focus on suffixes indicating grammatical category added to verbs, those indicating case which are common to both nouns and verbs. We have indeed noticed that these suffixes add a certain depth of quantity and quality to these two lexical categories.



Download article