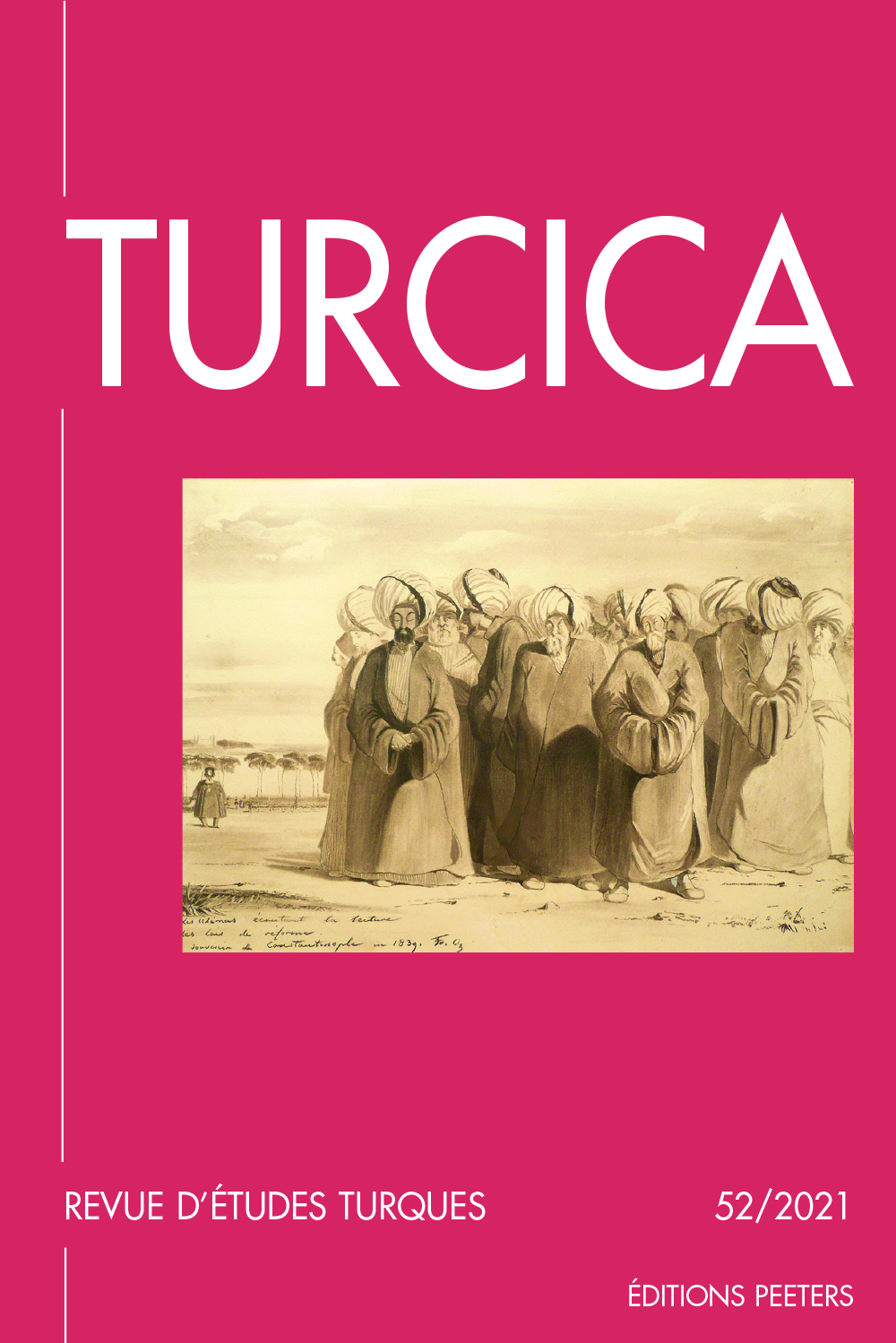 Document Details :

Title: A Firman of Süleymān the Magnificent to the King of France Preserved in an Exercise Book of the 'K.K. Akademie Orientalisher Sprachen' in Vienna, 1831
Author(s): RÖMER, Claudia
Journal: Turcica
Volume: 31 Date: 1999
Pages: 461-470
DOI: 10.2143/TURC.31.0.2004197

Abstract :
Among the printed books of the library of the "K.K. Akademie orientalischer Sprachen", now kept at the Oriental Institute of Vienna University, there are fifteen hand-written students' exercise books. Most of these contain Ottoman documents mainly dating from the 18th and 19th centuries, which were copied and translated into various languages by thirty different students between 1793 and 1831. Many documents concern affairs of Austrian merchants travelling in the Ottoman Empire as well as a number of Austrian residents at the Porte.
The oldest document of this collection, however, was copied and translated into Latin by Anton Hammer von Nemesbány in 1831. It is a letter of Süleyman the Magnificent to Charles IX asking for the restitution of 150 000 florins which the French court had borrowed from Joseph Nasi's uncle. Although this document bears no date, it must be one of the three letters Süleyman sent to Charles IX in this matter around 1565. The quality of the copy is quite good, but the translation is not very accurate. Some problems, however, have to remain unsolved. Nothing is known about the fate of the original firman, and it is not clear what source Hammer used for his exercise. Despite the formal characteristics of the copy, which would suggest it was taken from a mühimme defteri no longer extant, the text could also have been taken from one of the numerous inşa books that were at the disposal of students at the Academy.


---


Une lettre de Soliman le Magnifique au roi de France conversée dans un cahier d'exercices de la 'K.K. Akademie Orientalischer Sprachen' à Vienne, 1831
Parmi les livres imprimés de la bibliothèque de l'ancienne «K.K. Akademie
orientalischer Sprachen» conservés à l'Institut d'études orientales de l'université de Vienne il y a une quinzaine de cahiers d'exercices des étudiants de l'Académie, tous écrits à la main. La plupart de ces cahiers contiennent des documents ottomans des XVIIIe et XIXe siècles, copiés et traduits par trente étudiants différents entre 1793 et 1831. Nombre d'entre eux concernent les affaires de marchands autrichiens voyageant dans l'Empire ottoman ainsi que quelques résidents de la Porte. Le document le plus ancien fut copié et traduit en latin par Anton Hammer von Nemesbány en 1831. Il s'agit d'une lettre de Soliman le Magnifique à Charles IX dans laquelle le sultan demande la restitution à Joseph Naci, duc de Naxos, d'une somme de 150 000 florins que la Cour française avait empruntée à son oncle. Bien que le document ne soit pas daté, il doit s'agir d'une des trois lettres que Soliman envoya à Charles IX concernant cette affaire vers 1565. La qualité de la copie est assez bonne, mais la traduction n'est pas très précise. Quelques problèmes ne peuvent pas être résolus. On ne sait rien sur le sort du firman original, et la source que Hammer aurait pu utiliser n'est pas évidente. Du point de vue de son formulaire on pourrait penser que le firman a été recopié d'un mühimme defteri qui ne nous est pas parvenu, ou bien d'un des nombreux inşa, dont on sait que les étudiants de l'Académie disposaient pour leurs exercices.



Download article