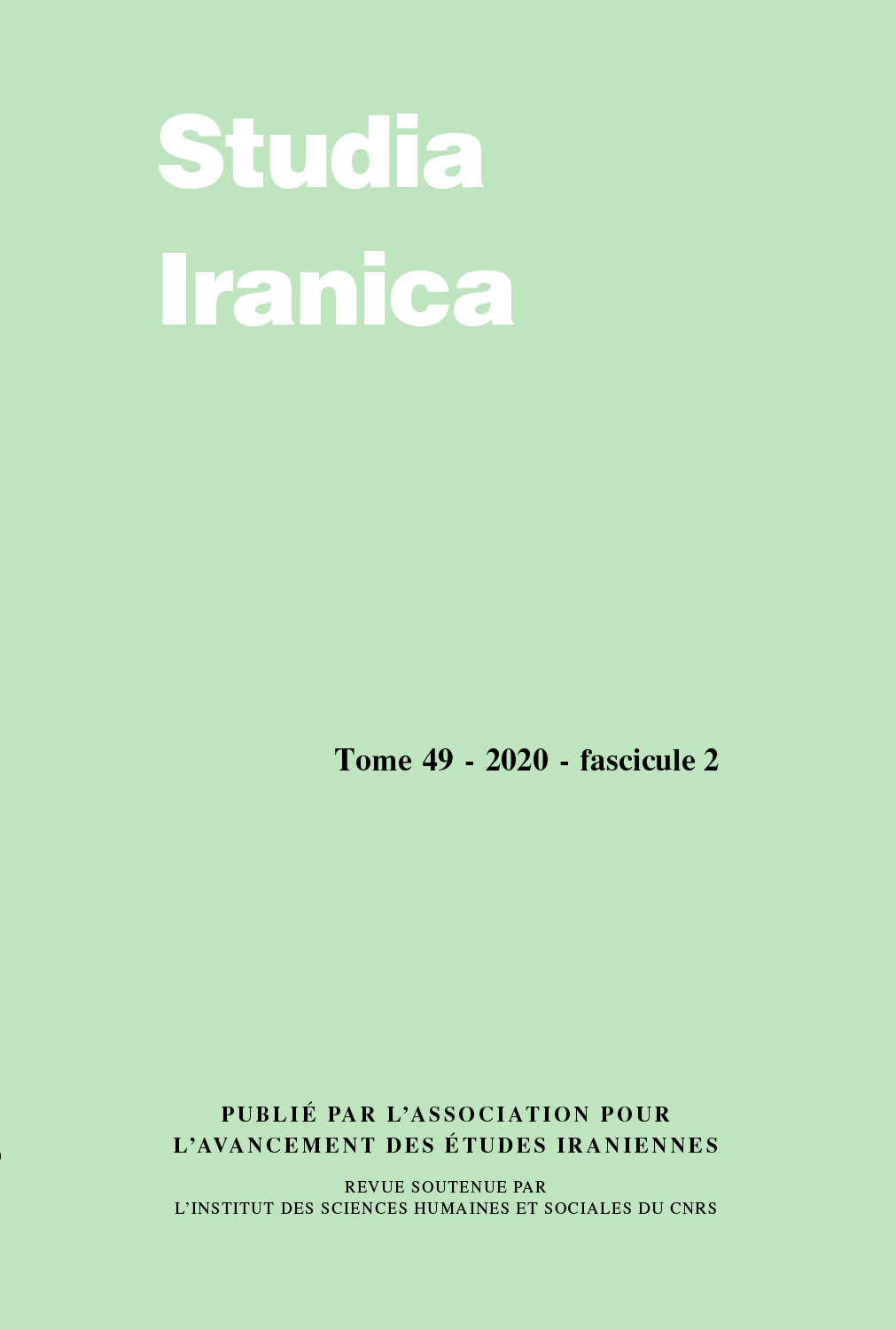 Document Details :

Title: La langue parlée refletée dans les écrits
Author(s): GHOBADI, Chokofeh
Journal: Studia Iranica
Volume: 25 Issue: 1 Date: 1996
Pages: 135-158
DOI: 10.2143/SI.25.1.2003970

Abstract :
La langue persane a une variante parlée ou informelle qui diffère de la variante écrite ou formelle. La langue parlée, non conservatrice, est sujet à de nombreux changements phonétiques et syntaxiques. Avec la littérature moderne le persan parlé entre dans les textes. La notation de la syntaxe de persan parlé ne pose pas de problème. Mais en revanche un système institutionalisé de notation écrite du persan parlé faisant défaut, les auteurs notent les changements phonétiques de différentes façons et ainsi on rencontre une palette de notation très variée de la langue parlée. Et comme chacun le sait la représentation du persan formel écrit à l'aide de l'alphabet arabe était déjà problématique et elle le devient encore plus. Car les voyelles sont particulièrement sujet à de nombreux changements et il n'est pas facile de noter ces changements avec l'alphabet arabe. Par contre les changements des consonnes ou leur chute ne posent pas de problème dans la notation.


---

The Persian language has a spoken or informal variant which is different from its written or formal variant. The spoken language is non conservative and its phonetics and syntax vary very often. These variations appear in the modern literature. It's not difficult to write down syntaxical variations. But as there is no standardized system to write the spoken Persian phonetical variations, the authors write them in many different ways. As everybody knows, the Arabic alphabet is already not appropriate to write the formal Persian, and it becomes more difficult to write down the spoken Persian because the vowels vary often. But it is not difficult to write down when a consonant varies or is omitted. It's very interesting to see how the writers try to write down the spoken Persian.


Download article