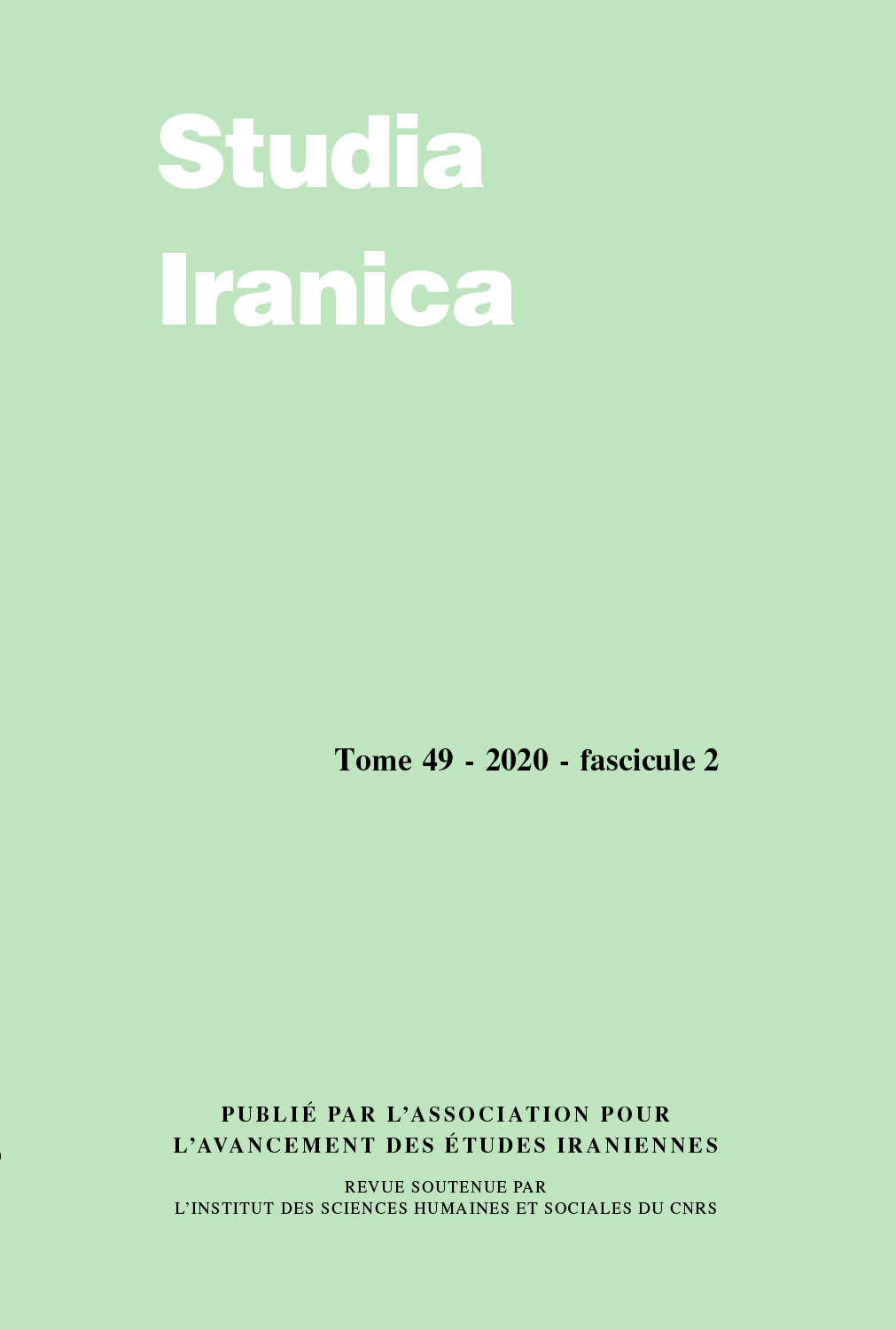 Document Details :

Title: The Taleshi of Asālem
Author(s): YARSHATER, Ehsan
Journal: Studia Iranica
Volume: 25 Issue: 1 Date: 1996
Pages: 83-113
DOI: 10.2143/SI.25.1.2003967

Abstract :
This article provides a sketch of the grammar of the Taleshi dialect spoken in Asālem in the central district of the Persian province of Talesh. Of particular interest is the verbal system, in which the present is built on what corresponds in similar dialects to the past stem, and the imperfect on the present stem. Ergative construction is observed in past tenses built on the past stem. The use of verbal prefixes and their shifting position are also of interest. Five sets of personal pronouns are found in the dialect, one direct, three oblique, and one enclitic.


---

Cet article donne un aperçu de la grammaire du Taleshi, dialecte parlé à Asālem dans le district central de la province iranienne de Talesh. Le système verbal est particulièrement intéressant: le présent est élaboré sur ce qui correspond dans des dialectes similaires à la racine du passé, et l'imparfait se construit à partir de la racine du présent. Les temps du passé dans la construction ergative sont basés sur une racine du passé. D'autres traits particuliers sont l'utilisation de préfixes verbaux et leur position changeante, et l'existence de cinq catégories de pronoms personnels, l'un direct, trois obliques, et l'autre enclitique.


Download article