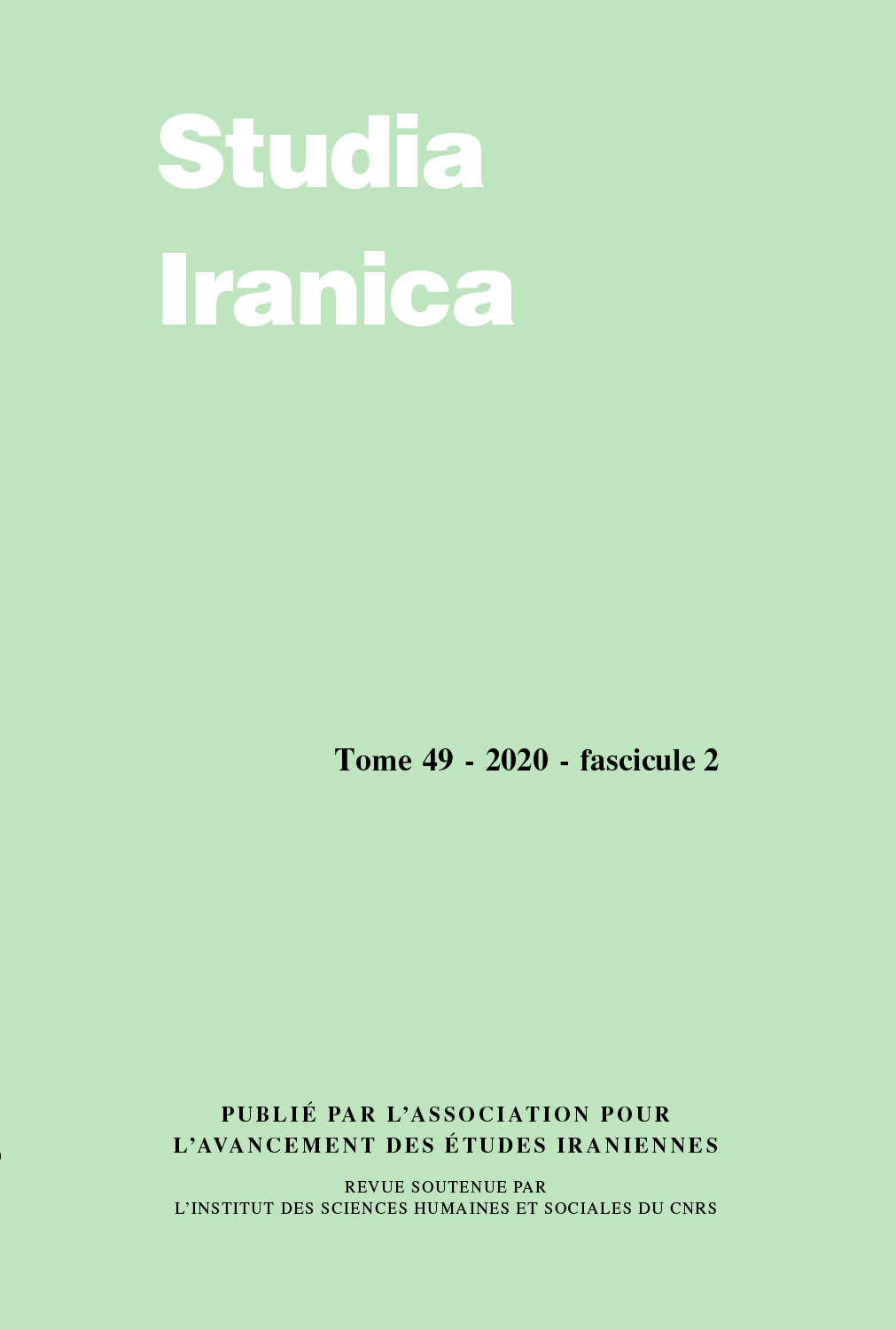 Document Details :

Title: The Two Voices of Armenian Mediaeval Historiography
Subtitle: The Iranian Index
Author(s): GARSOÏAN, Nina
Journal: Studia Iranica
Volume: 25 Issue: 1 Date: 1996
Pages: 7-43
DOI: 10.2143/SI.25.1.2003965

Abstract :
Armenian literature born in the second half of the 5th century reflects the hatred of the Christian Armenians against the Sasanian effort to reimpose Zoroastrianism on their country in 450. Nevertheless, two aspects mark the approach of medieval Armenian authors towards the Iranian tradition. The anonymous Epic Histories incorrectly attributed to P'awstos Buzand and primary based on oral sources transmit although inconsciously the institutions and the ideology of a profoundly Iranised society. On the contrary the learned Movsēs Xorenac'i deliberately turns to the classical world and rejects as unworthy of commemoration any tradition derived from Persia. The second approach would dominate Armenian literature but both must be considered for a balanced appreciation of early-Christian Armenia.


---

La littérature arménienne née dans la seconde moitié du Ve siècle reflète la haine du monde iranien engendrée par la révolte des Arméniens, chrétiens depuis plus d'un siècle, contre l'effort des Sassanides de leur réimposer le mazdéisme en 450. Néanmoins deux aspects marquent les renseignements de la tradition iranienne donnés par les auteurs arméniens du Moyen-Âge. Les récits épiques anonymes attribués à tort à P'awstos Buzand et basés principalement sur des sources orales transmettent, bien qu'inconsciemment, les institutions et l'idéologie de leur société profondément iranisée. Au contraire le savant Movsēs Xorenac'i se tourne sciemment vers le monde classique et rejette comme indigne de commémoration toute tradition venue de la Perse. Ce second point de vue deviendrait prépondérant dans la littérature arménienne mais tous deux doivent être considérés pour une appréciation équilibrée de l'Arménie paléo-chrétienne.


Download article