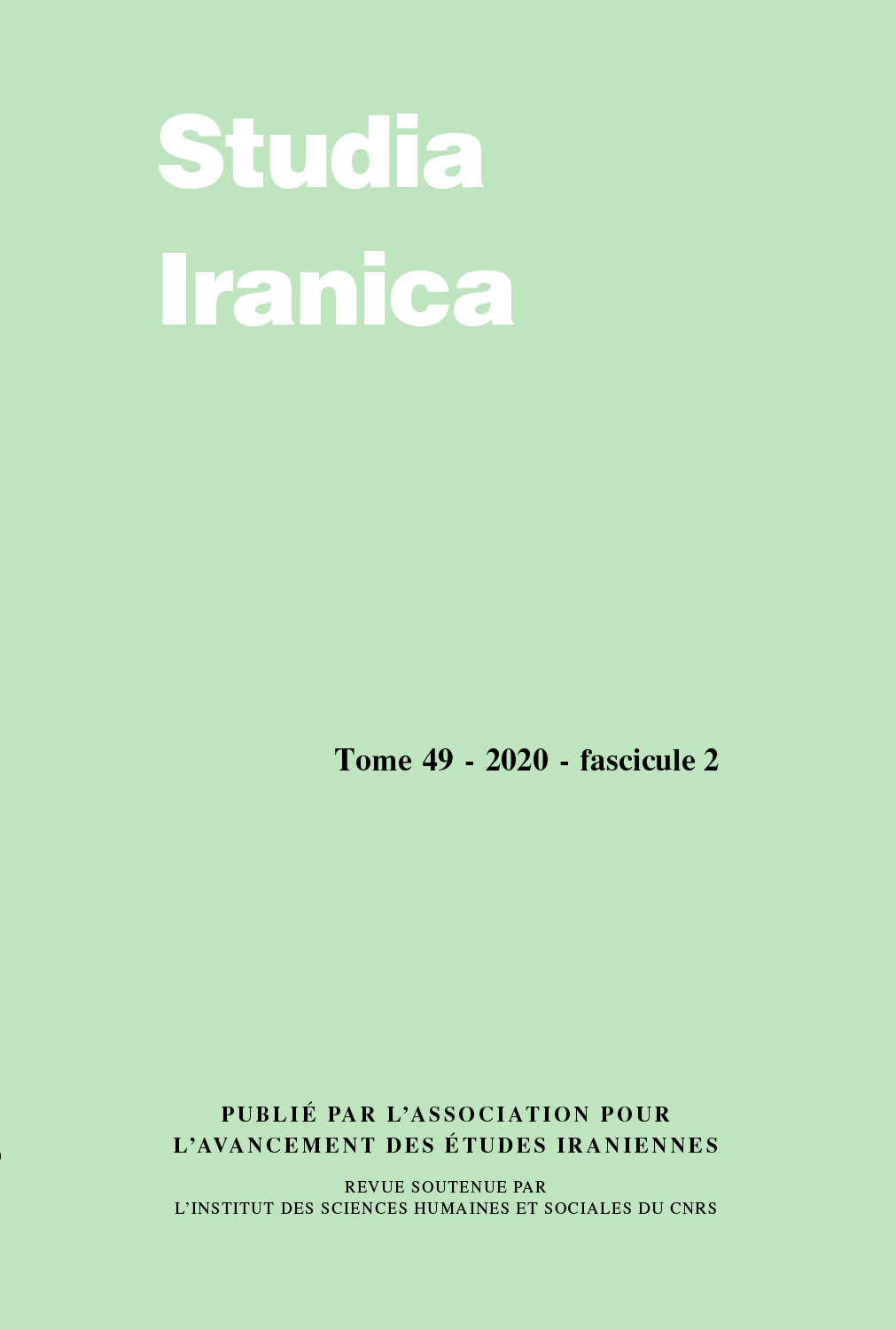 Document Details :

Title: Sur parsui du Farhang-i-Ōim, ratu-, pərətu-, pitu- et quelques autres thèmes avestiques en -u
Subtitle: Essais de grammaire comparée des langues iraniennes III
Author(s): TREMBLAY, X.
Journal: Studia Iranica
Volume: 27 Issue: 2 Date: 1998
Pages: 187-204
DOI: 10.2143/SI.27.2.2003924

Abstract :
La reconstruction formelle de ces quatre thèmes avestiques illustre la nécessité méthodique, primo de définir soigneusement leur sens, l'apophonie ayant une valeur logique; secondo d'une grammaire comparée des langues iraniennes, incluant les langues modernes, et non seulement d'une comparaison de l'avestique avec le védique; tertio d'un respect de la tradition manuscrite, afin de réduire le degré d'incertitude ou de décision arbitraire. Un tel examen conclut pour ces quatre thèmes à une alternance entre nominatif *CéC-s et génitif *CC-és, type bien connu aux noms-racines, mais non encore reconnu aux suffixaux.


---

The formal reconstruction of these four avestic themes methodologically exemplifies the necessity, firstly of a minute semantical analysis, since apophony has logical implications; secondly of a thorough comparison with all middle and modern iranic languages, and not only with Vedic; and thirdly of a consideration of what avestic manuscripts transmit, for a seemingly corrupt lectio may actually turn out to be the best, at least the most significant one, in order to reduce uncertainty or aprioristic decisions. The whole evidence points then for these four themes to an ablaut nominative *CéC-s ÷ genitive *CC-és, already well-known amongst root-nouns, but not yet recognized for suffixal ones.


Download article