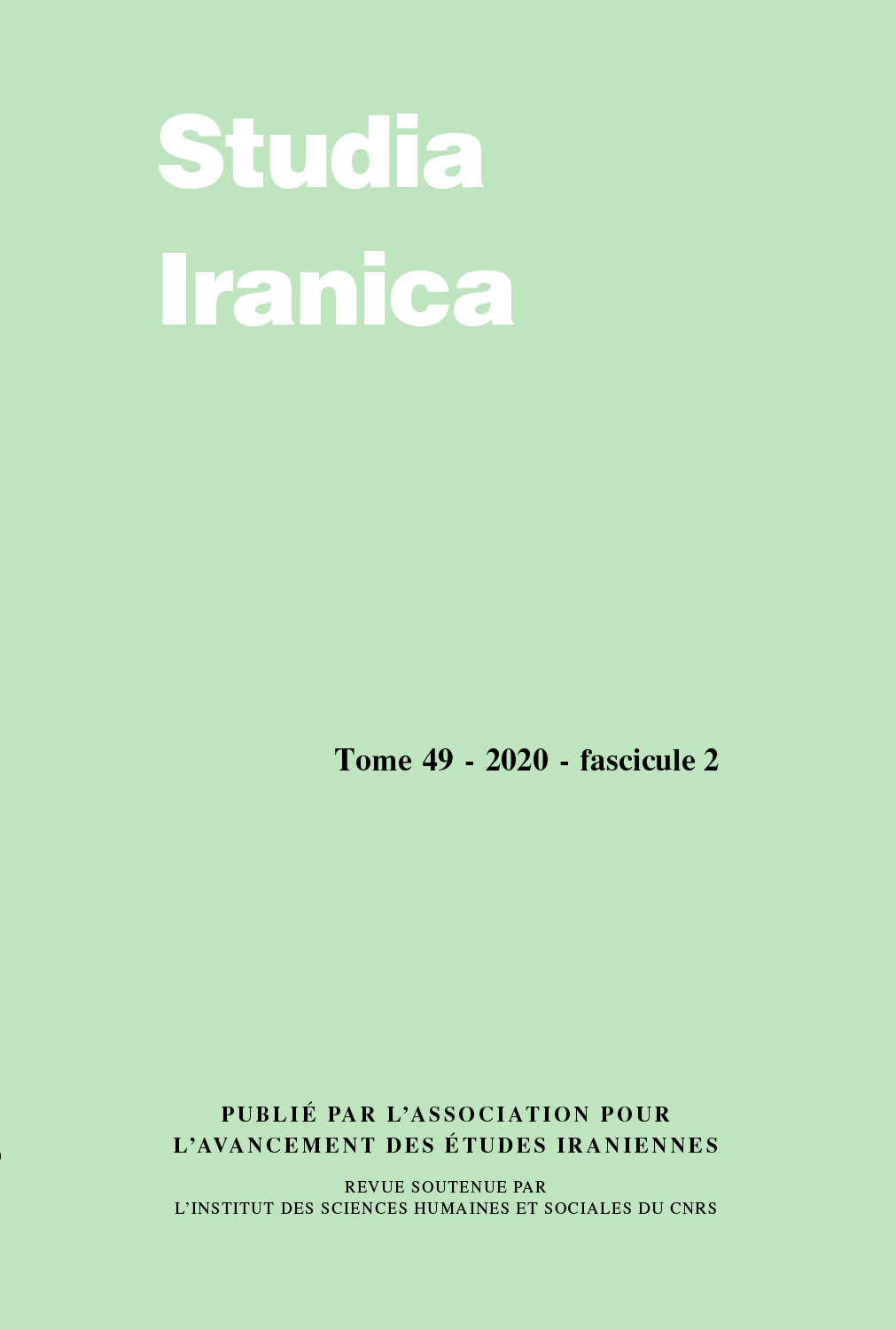 Document Details :

Title: Visio Avestica I
Subtitle: Prolegomena à l'étude des processus visuels dans l'Iran ancien
Author(s): PIRAS, A.
Journal: Studia Iranica
Volume: 27 Issue: 2 Date: 1998
Pages: 163-185
DOI: 10.2143/SI.27.2.2003923

Abstract :
Dans une série d'études à venir dont celle-ci est la première, l'aureur se propose de montrer ce qu'est la vision ordinaire et extraordinaire, c'est-à-dire liée aux expériences de la révélation, dans la littérature gâthique d'abord, puis plus tard dans l'Avesta récent, dans les textes pehlevis et les inscriptions sassanides. Cet article analyse les expressions visuelles et les conceptions de la vision intérieure et de la lumière mentale relevées dans des passages du Yasna 28 à 34, 44 à 46, 50, avec toute la discussion philologique nécessaire, en s'appuyant sur les travaux les plus récents.


---

The visual experience in the Iranian and Zoroastrian field of studies has been till now considered only from the religious point of view and in scattered papers, that do not present a unitary project of research. The aim of the present study, which has been inserted into the framework of a series dedicated to the verba videndi in the Avestan literature, consists in a psychological and semiological definition of the Avestan 'optical code', resulting from the gathic texts, their ritual speculation and their soteriological beliefs, focused on the conceptions of the 'inner vision' and of the 'mental light'.


Download article